Bifurcator


Offline




• • • • •


Upload & Sell: On

Nice shot Daniel!




Ed Sawyer wrote:
Is that on full-frame? very cool (rokkor 18/9.5). That's a non-retrofocus mirror-lock-up type of lens, right? I haven't seen results from that before. Looks quite good (at web sizes at leaast). thanks for posting

-Ed

That's the GH1 again. I have an APS-C camera but it's CMOS, older, and I have no adapters for it. Right, the lens has no focus ring, only an aperture ring and there's no linkage on the mount coupling for any kind of "auto" aperture control by a camera. Just set the aperture and shoot away. It's sharp (but not exceedingly so) wide open from about 1 meter to 4 meters. It's sharper from 4m to 8m and a little sharper yet from 8m to 35m or so. From 35/40m to infinity it drops a tad but still pretty good. Stopping down to f/11 changes the formula but I dunno exactly how yet. I also don't seem to detect any diffraction at f/22 and the physical size of the iris opening at f/22 looks pretty big compared to my other 18mm UWA lenses. According to the information I've been able to find on-line only the ultra-extreme corners suffer any softness and there's very little vignetting. There is some contrast killing flare when shooting without a hood at acute angles to a bright Sun ball but I was kinda surprised by how little the affects were - the construction looks as if it would flare all over the place - but not so. There is CA but it's the kind that can be completely removed from every image equally by setting the correction sliders in Adobe Camera RAW (ACR) or other. The lens cap is interesting - very thick aluminum and attaches via a bayonet mount. The rear of the lens has an inset screw mount that accepts special filters - I have the UV one. Reviews say that the filter needs to be in-place as it's part of the lens's optical formula but I don't find this to be true at all <shrug>. I bought the lens in order to sell it but it's fun, old, and good enough that I'm debating keeping it - I'll probably sell it though I need to generate some cash. Here's some shots I took of it for a potential auction: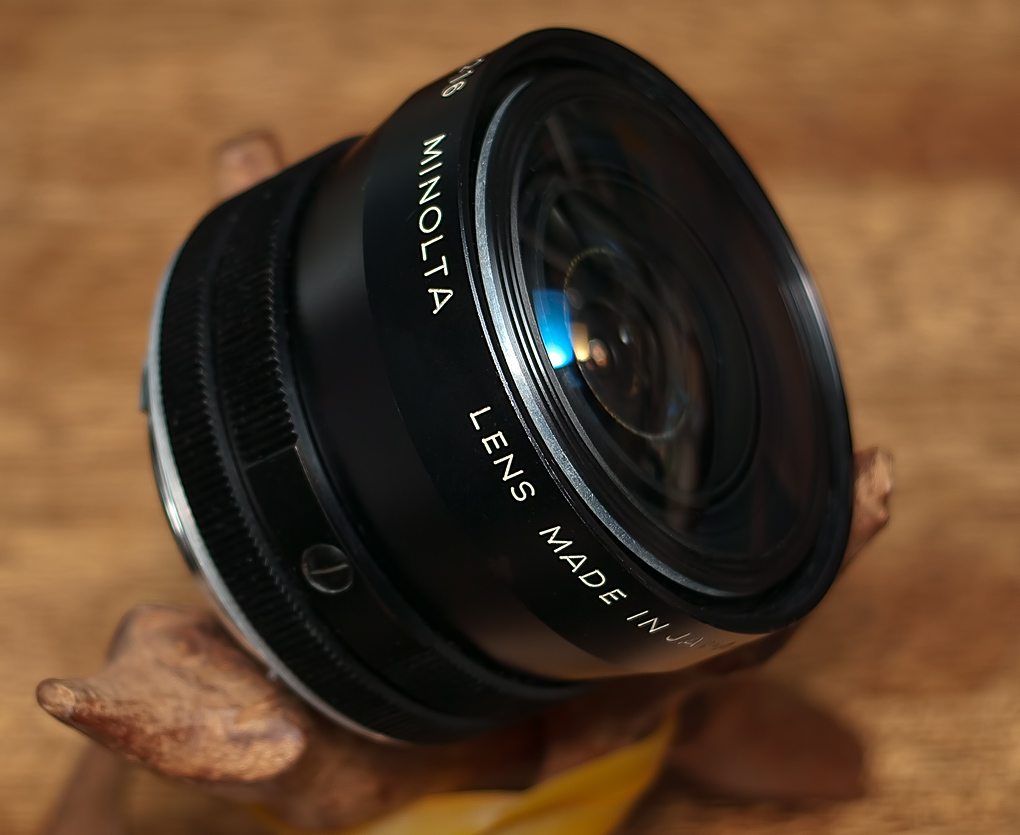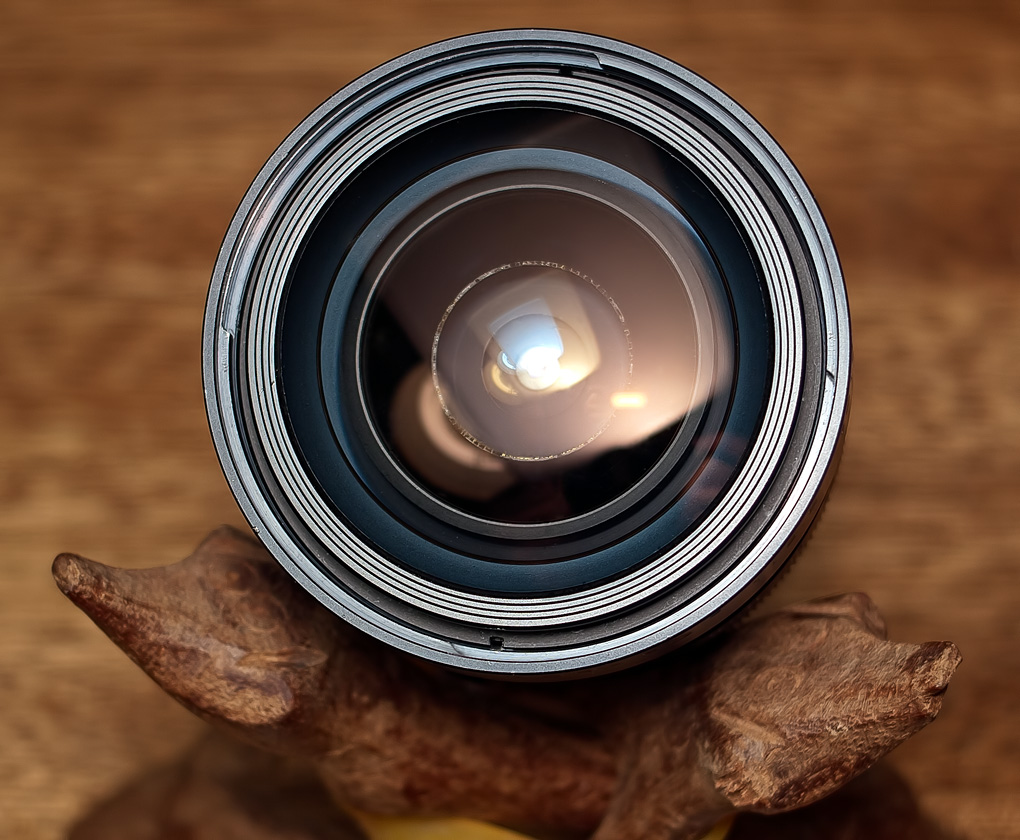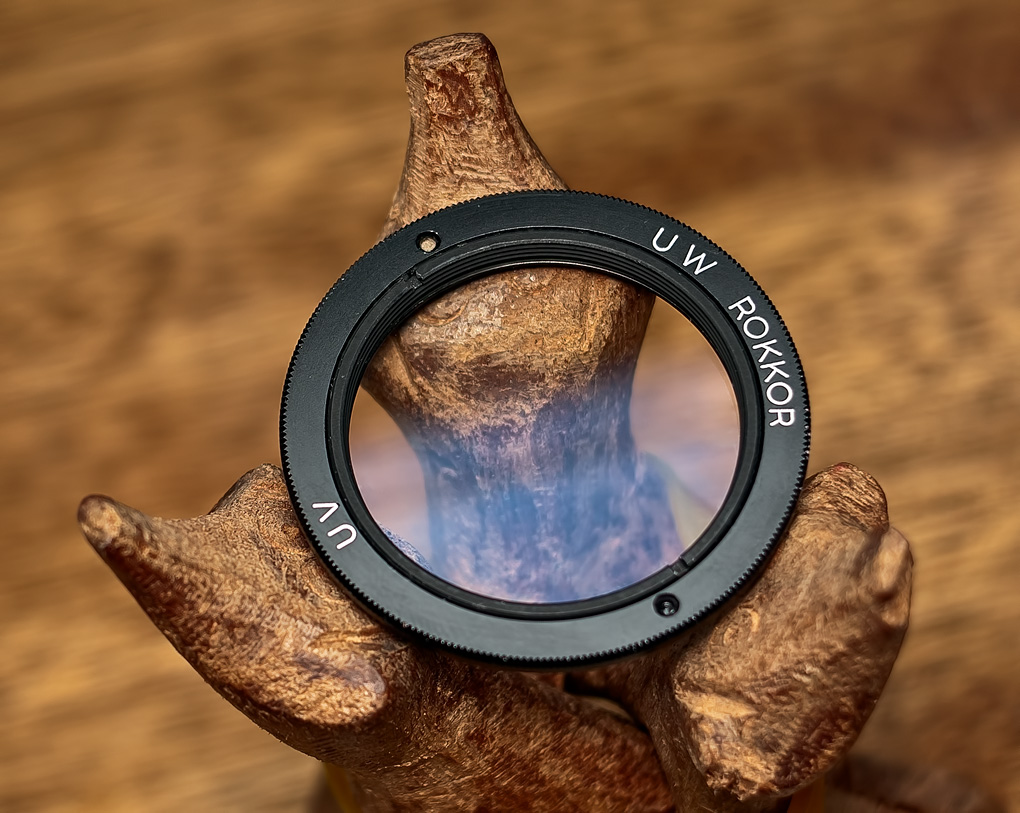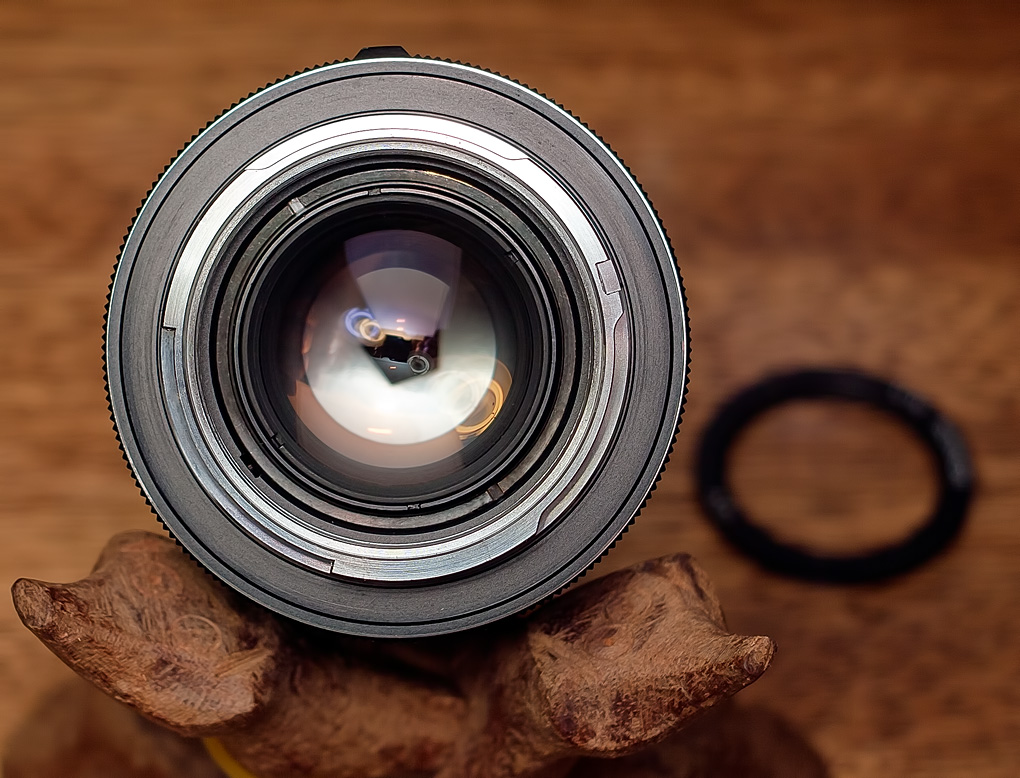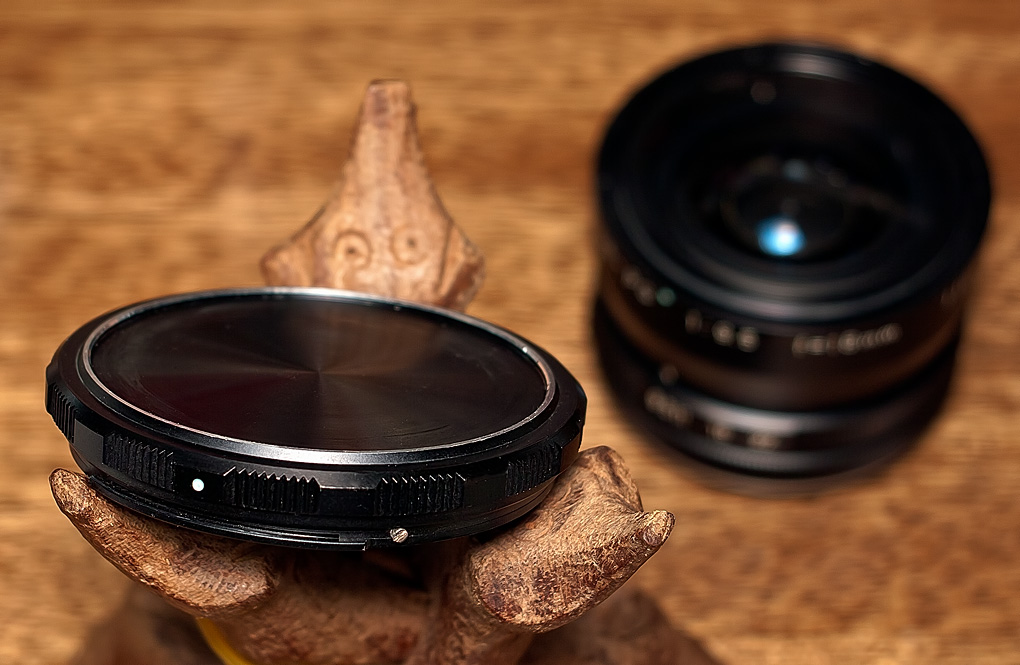 debuggerus wrote:
Very, very interesting lens, Bif. Looks sharp everywhere. These are on your Gh1, right?


It's sharp for a lens this age I think. I guess some zeiss lenses are sharper but I dunno. It seems to get good reviews from those who have a copy.

Here's some 100% crops from the above images. The first one is processed in PS some sharpening and curves applied, the second one is a straight RAW conversion with only ACR's color NR and the default sharpness of 1.1pixels @ 25% applied: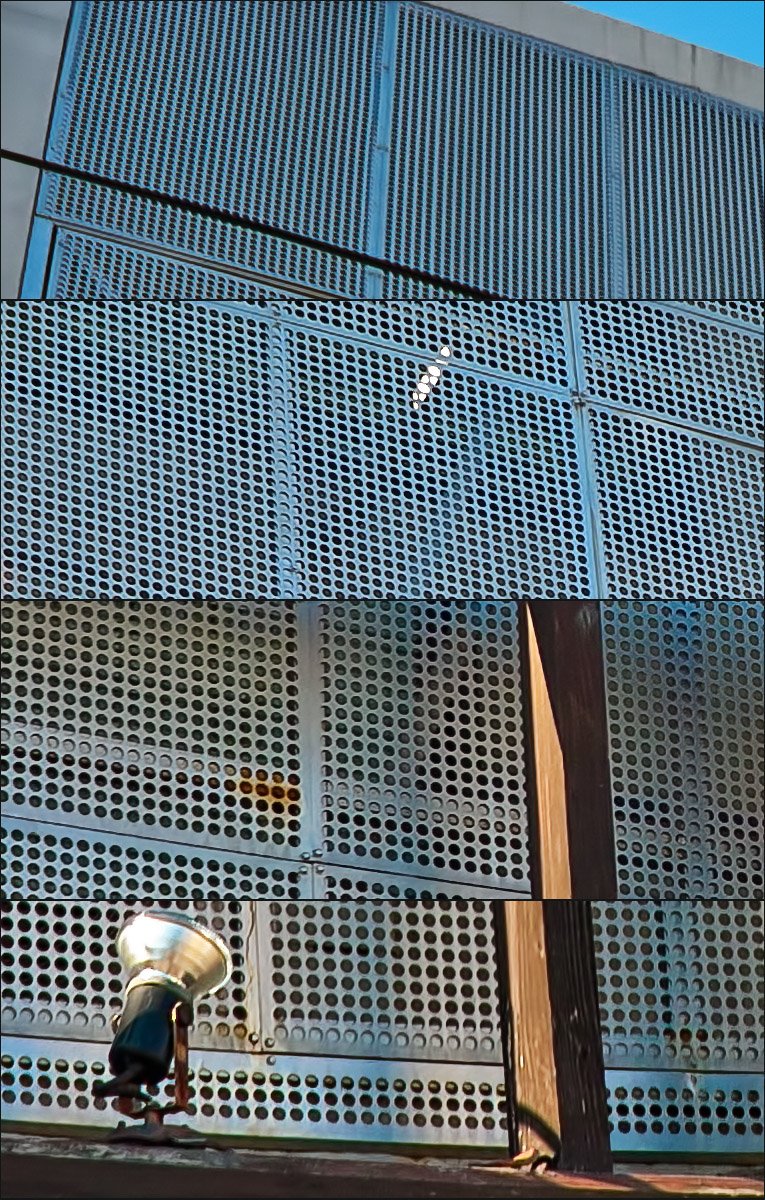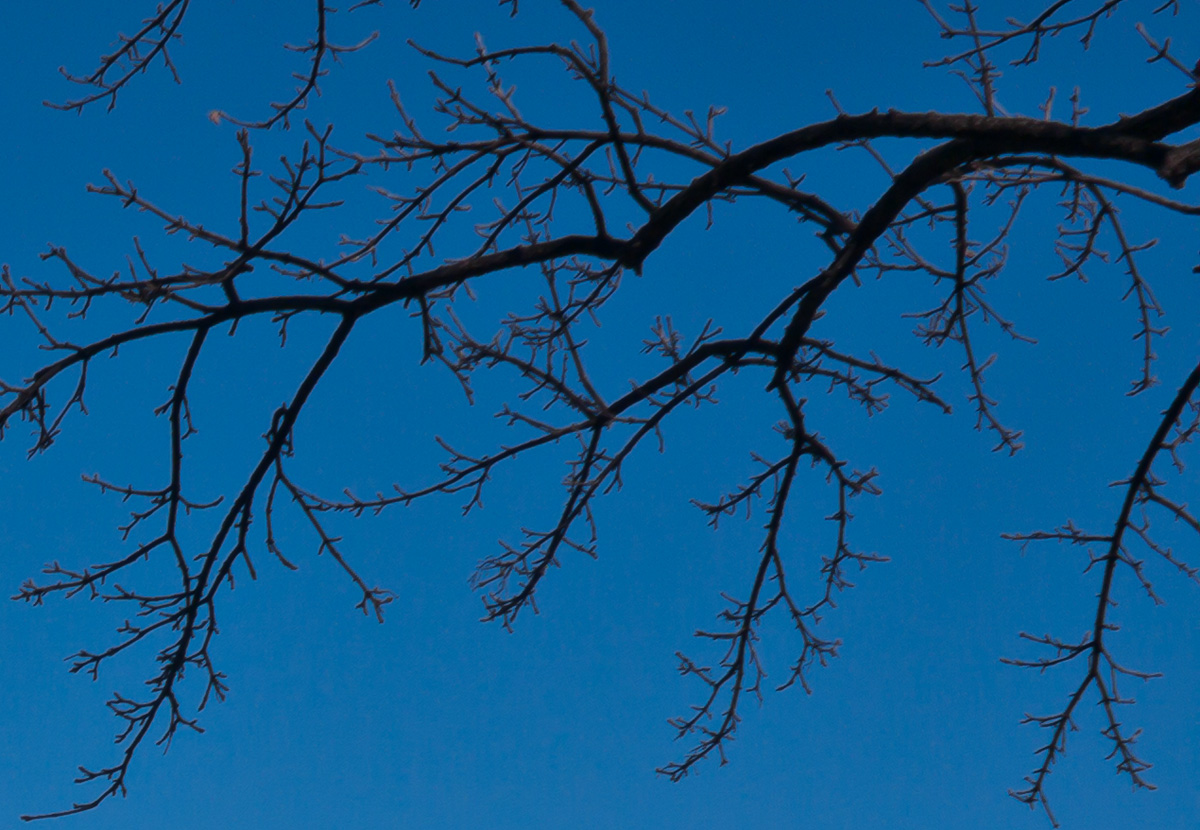 I think these are pretty good for being from a GH1. If you've seen my other 100% posts you've probably noticed that the GH1 often looks a little pasty at 100% - no exception here either.