Carl Auer


Offline




• • • • •


Moderator
Upload & Sell: On

| | |
| --- | --- |
| p.1 #1 · p.1 #1 · 2012 HS FB 5A State Championship quarter finals | |
Shot the quarter finals last night of the 5A state championship playoffs between Ralston Valley (#3 in the state) and Pomona (#6 in the state).

Shook things up and used the 1D Mk II on the 120-300 2.8 with the 580ex II flash. Shot somewhere between ISO 640 and 800 and 1/250th and 2.8 to 3.5.

1.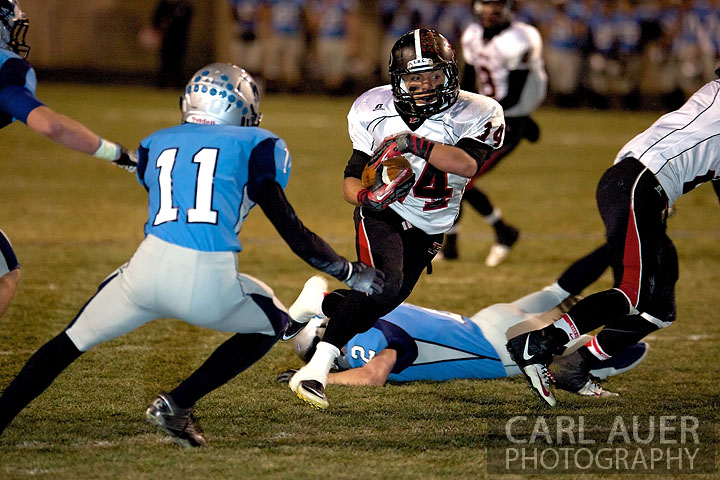 2.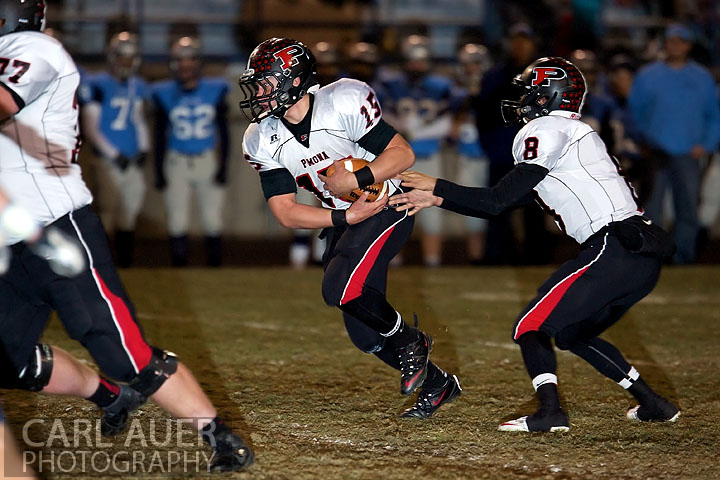 3. This kid had a great run, around 25 yards, was headed to the end zone, got hit and fumbled the ball away.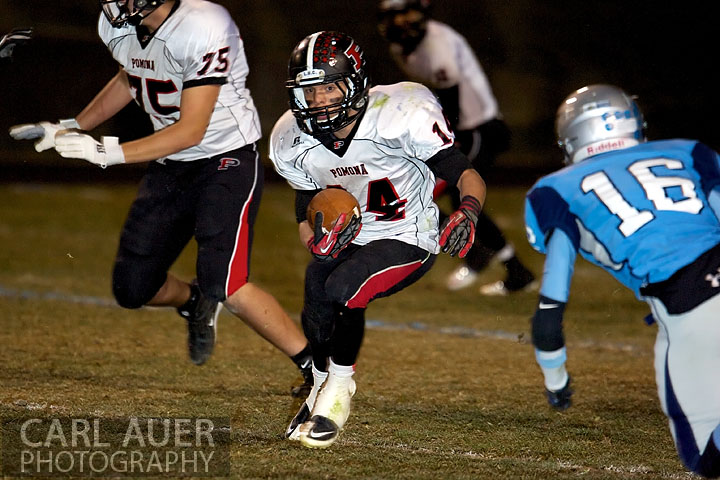 4. Next series after the fumble recovery, this running back is stripped of the ball, but he recovered it.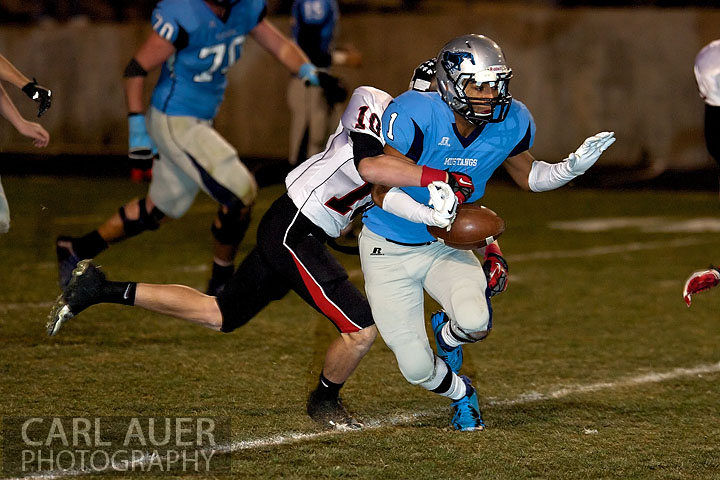 5.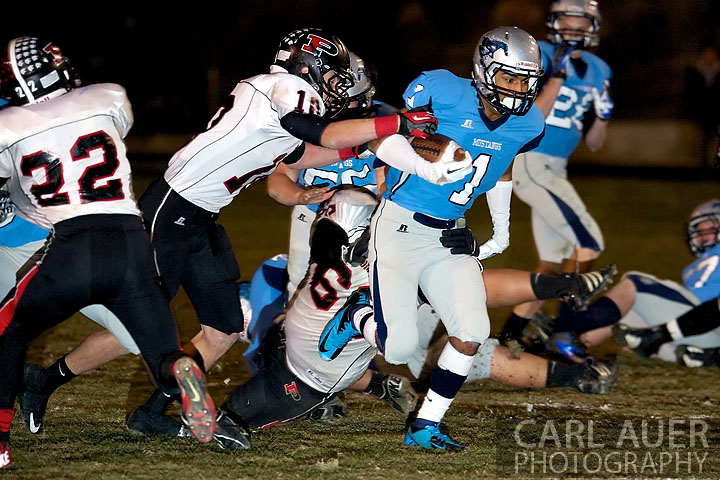 6.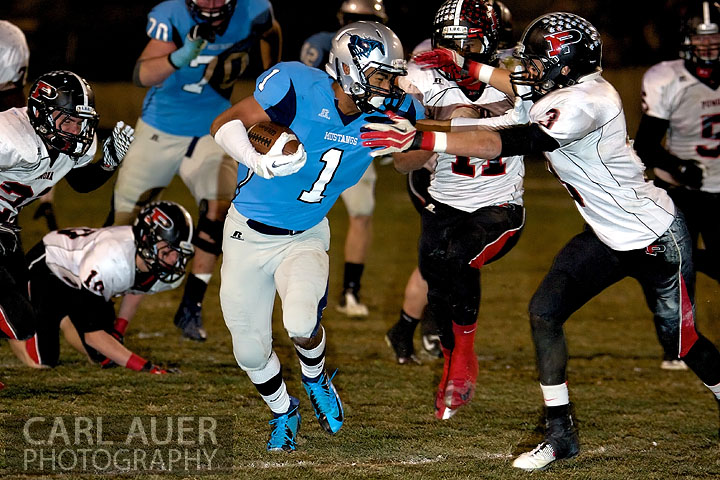 7.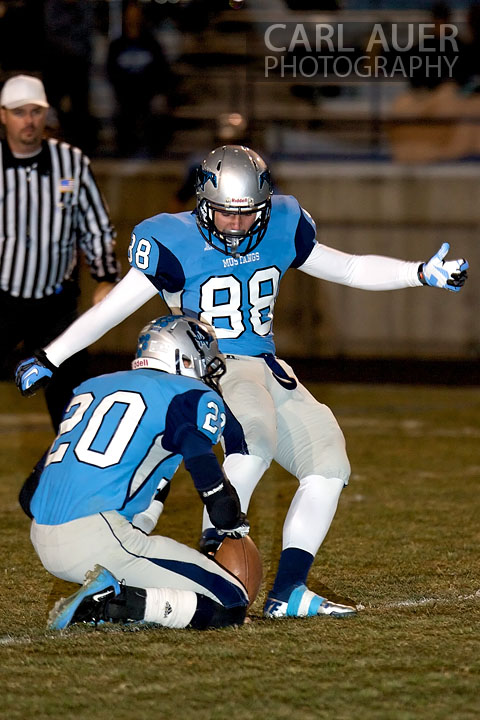 8.