Carl Auer


Offline




• • • • •


Moderator
Upload & Sell: On

Until I moved to Colorado, I had never shot tennis. We had a tennis team when I was in high school, but I never had the desire to cover them, and while in Alaska, all the matches were indoors at an athletic club with crappy lighting, so I never went.

But after moving to Arvada, I am shooting anything and everything I can for MaxPreps. So, just a couple weeks ago I shot my first tennis match between Ralston Valley and Dakota Ridge high schools at Ralston Valley. I had no idea what to expect, but I was given full access to the courts (4 of them side by side). The team mom approached me and I gave her my card. She then emailed me and wanted me to come back, shoot the team again and put together a slide show for their end of season banquet. Cool...that will be money in my pocket. I had told her that it was my first time shooting tennis. I kind of enjoyed it...

So, I went to the high school yesterday evening and the coach walked up to me and said that I took some great shots, and the kids really enjoyed looking at them and that he was sure parents would be ordering soon. I thanked him and as I walked away to set up to shoot, he said, first time shooting tennis my a$$. I turned around and said that it was true, I had never shot tennis before. That was a great compliment to me coming from this coach. He is Tom Russ who was the former Colorado Buffaloes womens tennis coach for 12 years and Big XII Conference Coach of the Year who has worked with 35 current grand slam players through his work with Babolat, Prince and PACIFIC Sports. So, I was pretty humbled that someone with his background in the sport thought they were great.

So, anyway, here are some photos from yesterdays Ralston Valley and Lakewood matches. All shots with the 7D and 120-300 2.8 Editing includes some Topaz adjustments for my website...

1.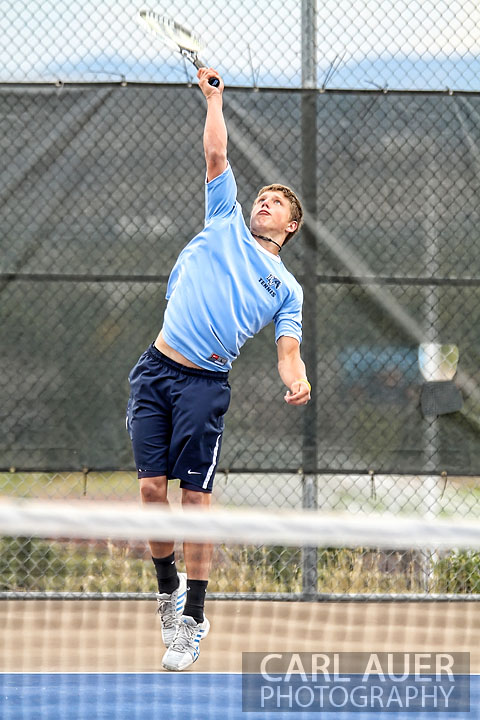 2.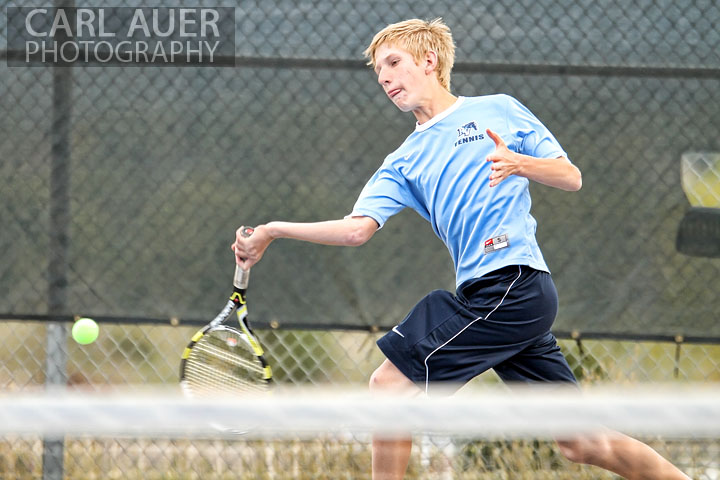 3.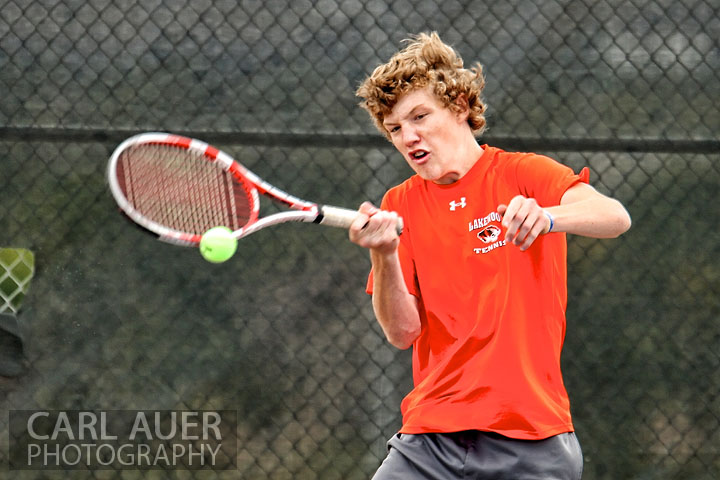 4.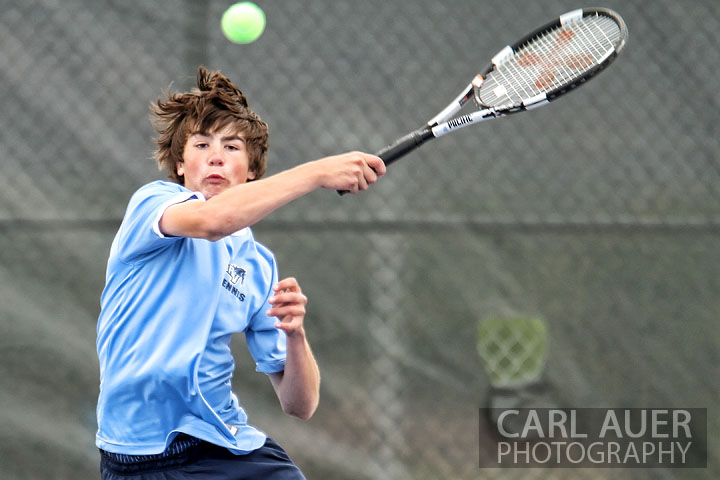 5.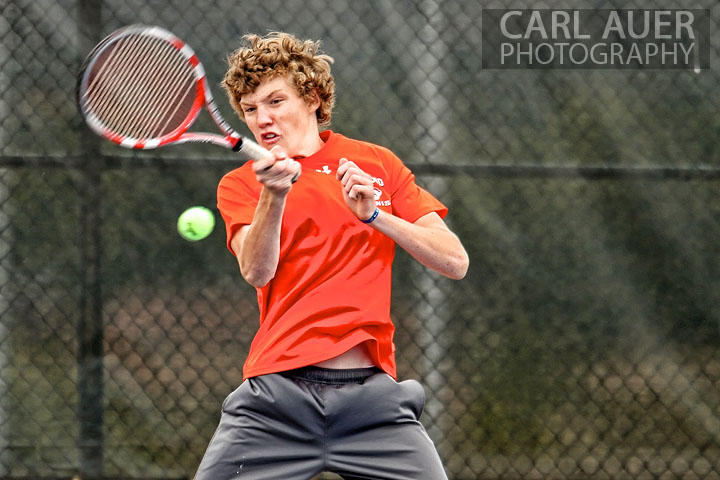 6.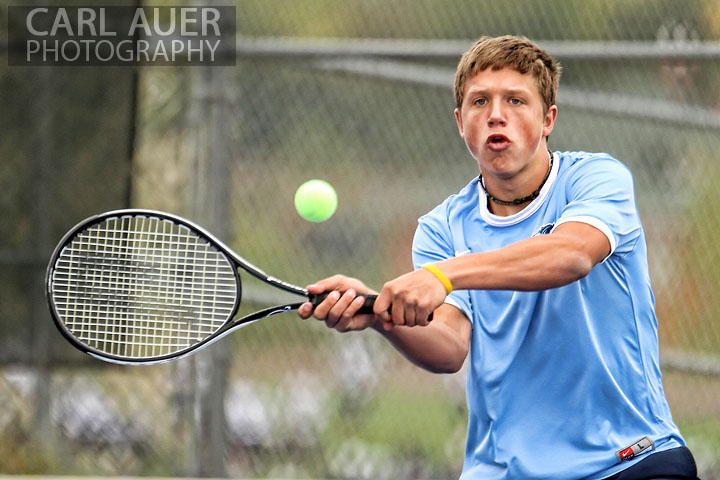 7. (yes, those are pajama pants he is wearing)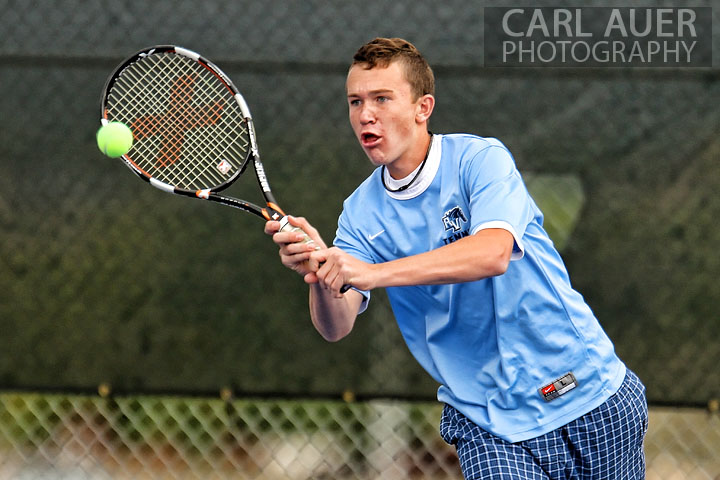 8.