kings_freak
Registered: Jun 02, 2011
Total Posts: 952
Country: United States
saph wrote:
Good point Peter, there's been a bit of discussion about the 135 f2 recently so I was trying to hold it up to what I used to think was a sharpness standard among my AF lenses. I see the "color-bleed" in the Sigma picture. There's a bit better sharpness and contrast with the Sigma macro, but not a whole lot difference even in the crop. And I much prefer the bokeh of the Nikon in this situation, vs. the pointed eggs of the Sigma, but that's subjective.

Here's a "real world" image at f4, 1/50s, ISO 1000, handheld with the Nikon 135 f2 AI.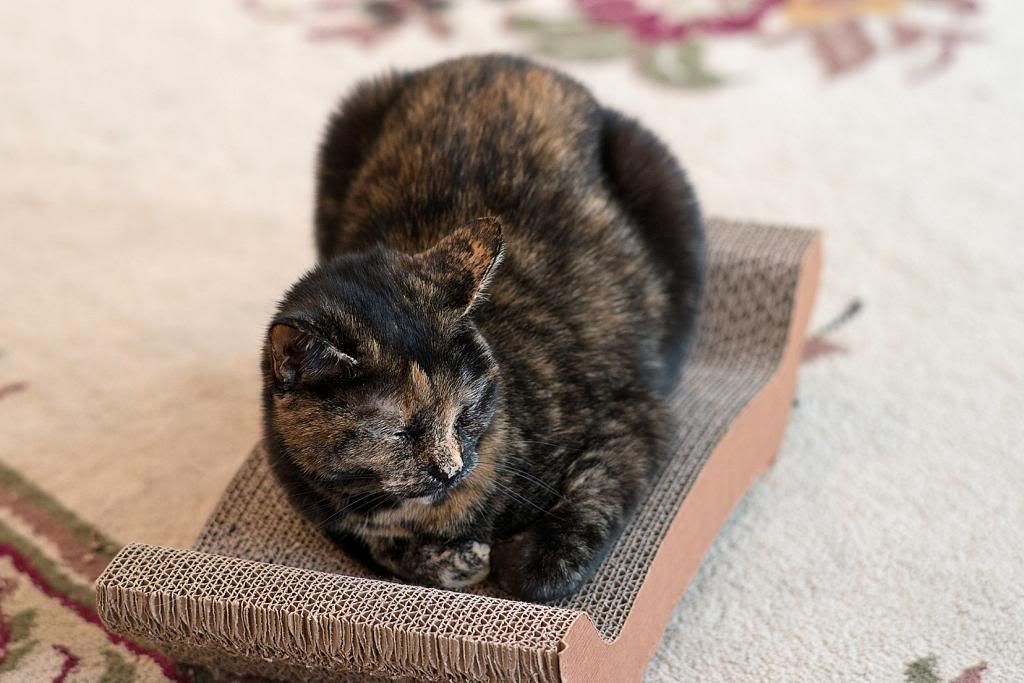 That lens looks like a winner to me. Good looking kitty, too! I really like that length for some of my portrait work. I have the 70-200mm ƒ2.8 G, that fits the bill nicely, but would like something a little lighter sometimes. I am hoping that the patent I saw filed for the 135mm ƒ1.8 actually comes to fruition!

–Tony