uz2work
Registered: Mar 04, 2004
Total Posts: 11684
Country: United States
BluesWest wrote:
Finally, I'm quite confident that I could post some photos taken with the 1D Mark II that owned 7 years ago and my ancient (by today's standards) original version 500/4 and, if I lied and said that they were taken with a brand new 1DX and 500/4 II, the post would generate many replies in which people were ooh-ing and aah-ing over how great the 1DX and 500/4 II combination had performed and how that combination blows away, in terms of performance, all previously made equipment.

I agree -- I wish you would do that, let the gear-snobs ooh/aah for a few days, and then drop the news about the source of the images. Would enjoy seeing the looks on their (virtual) faces.

John

Of all of the camera improvements that I've seen with the body upgrades that I've made, the closest that one has come to being a "blows away the previous generation" improvement was the AF improvement that I saw when I bought the 7D to replace the 50D as my 1.6 crop camera, but, even with the rather rudimentary 9 point AF system on the 50D, I found that using solid technique was a more important factor in consistently getting shots that were in focus than was the focus system of the camera I was using, and the difference in my in-focus rate between the 50D and the 1-series bodies that I've used was not nearly as great as some might imagine from what we read on internet forums. Just in the last few days, I got a request from the US Fish and Wildlife Service to use a photo that I took several years ago. When I looked at the image information, I noticed that the shot was taken with the 50D, and I couldn't help but think that, in terms of basic image quality, noise, etc., I'm not sure that I could have told the difference between that shot and one that I might have taken with a newer and more expensive camera, and even the AF of the 50D didn't let me down on that shot or any of the others that I took in the same burst.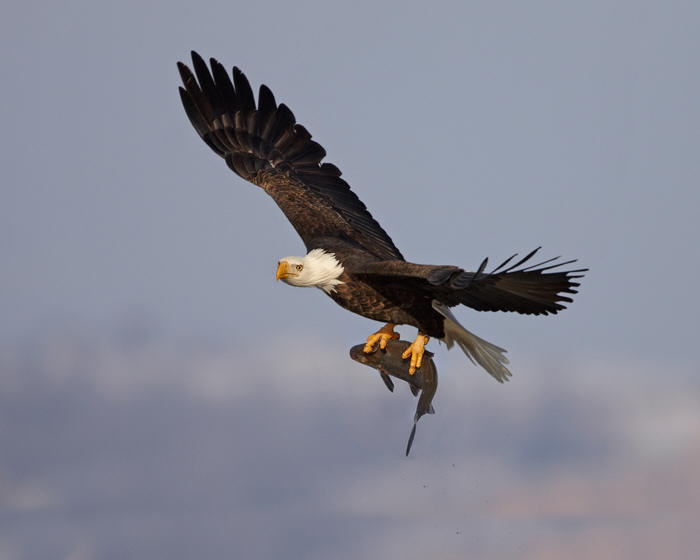 Les