Bifurcator




Offline


Upload & Sell: On

| | |
| --- | --- |
| Re: Image PPI to Printer DPI | |
Well, my opinion might seem a little harsh but:

Unless your intention is to become a fussbudget and spend long hours with a magnifying glass in your hand comparing pixels there really is nothing to learn. I spent weeks examining every aspect of printing in the modern studio and I managed a page-layout company for a couple of years in the mid 90\'s. As C. Gardner mentions inkjet is not like laser printing! So you can ignore anything about laser printing.

You can pretty much toss all of this learning curve into the trash can and save yourself a heap of mental strain!

Get it looking good on screen, press print, auto-scale to page and check the Let Printer Manage Color box. The one time in fifty it doesn\'t look as expected hold up the print next to the monitor, decide what needs changing in the print, do that, and reprint.

For A4 printing about 150PPI on up is fine and for your B3 sizes 120PPI on up is fine. And you can\'t tell the difference between 200PPI, 217PPI, and 600PPI. With your camera that means you don\'t have to worry about anything (unless you\'re cropping down around 100% or something...
), just print it.

If you haven\'t tried it already I urge you to do so before going on with this (IMO) wild goose chase. Get an image you like, process it. If it\'s something that needs to look \"sharp\" sharpen it a little more than you would for forum posting, and print it at the full camera resolution (no scaling) on an A4 sheet of photo-grade paper - this will probably be around 700PPI with your camera. Then scale it to150PPI, re-add any sharpening that was lost and print it again at A4 (about 8x10). Now leave the room and have someone tac the images on the wall. Reenter the room and see if you can tell any difference.

If for some reason you have superman\'s eyes and can actually tell a difference then print another at 180PPI in the same way and try that.

Why is this true? Because a printer doesn\'t actually have a \"native resolution\" - that\'s a myth! Every image you send to your printer will be MASSIVELY dithered! All! No matter what PPI you send. Try it. Find some person on-line who thinks he knows what your printer\'s \"native resolution\" is and then make a pattern with 1 pixel wide dots or lines and send it to your printer at that PPI. Now look at it at between 3x and 10x magnification. This is what you will see:






Printer output examined. Data was sent at the printer\'s \"native resolution\"
See below to understand the pattern data.
You\'re seeing six black pixels and four white pixels of the pattern.




Here\'s what the full pattern looks like when zoomed up in photoshop (source data, screen grab).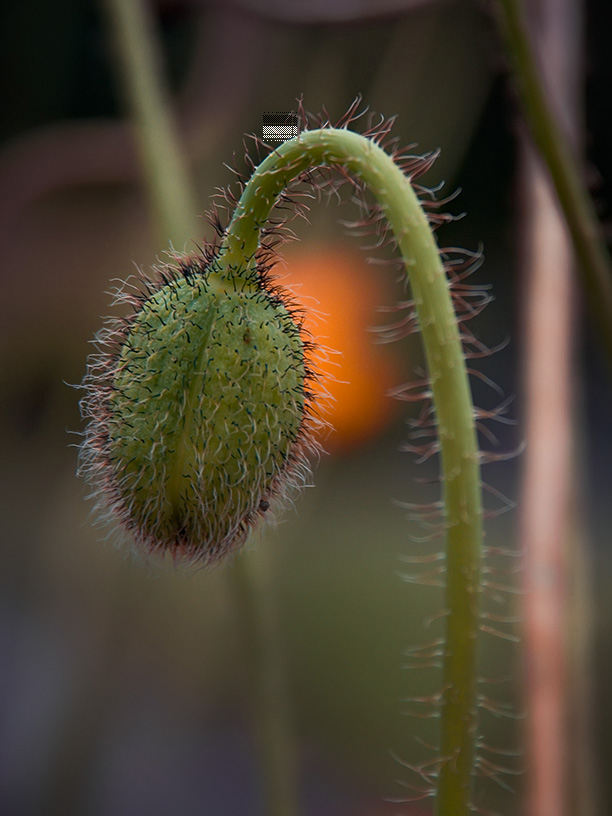 Here\'s the full source image with the embedded pattern (top/left of stem)




It pretty much doesn\'t matter what PPI I send this data to the printer at. Anything over about 150PPI will look just like this. If the PPI is too low however the printer\'s conversion engine will add too much smoothing (interpolation) which can indeed make image detail appear soft - but that\'s typically not until lower than about 120PPI.

Consider also viewing distance! This image is from a D700 and looks totally awesome wall sized! How can this be? Because no one sane anyway looks at it from less than 1 meter away and probably not less than 4m.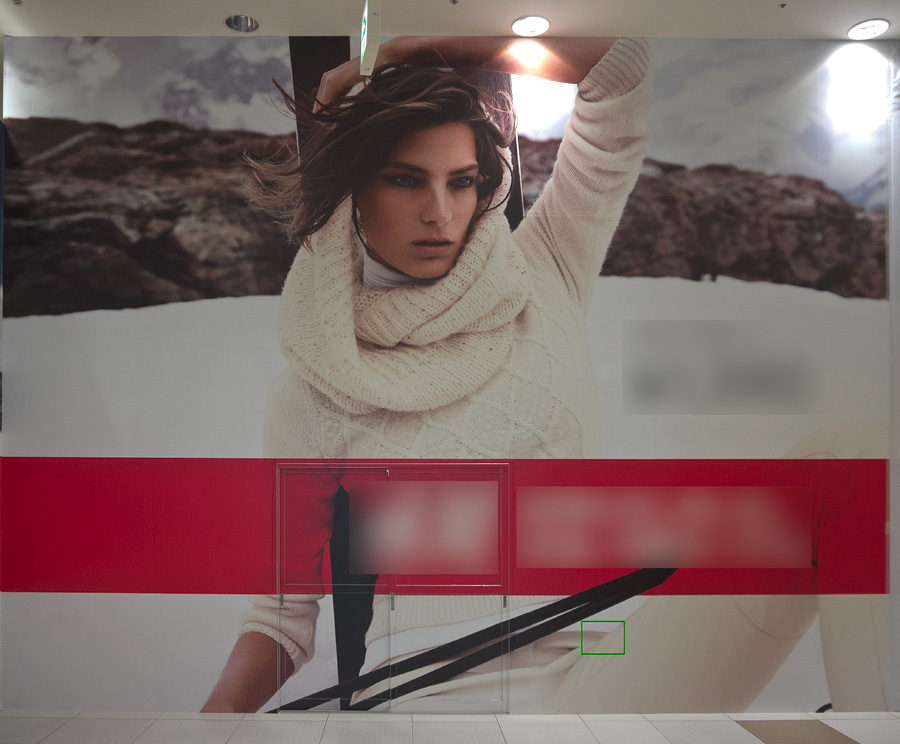 See the green box below for a close-up of the print above - also in green. Focus distance about 5m with 35mm Equiv FL.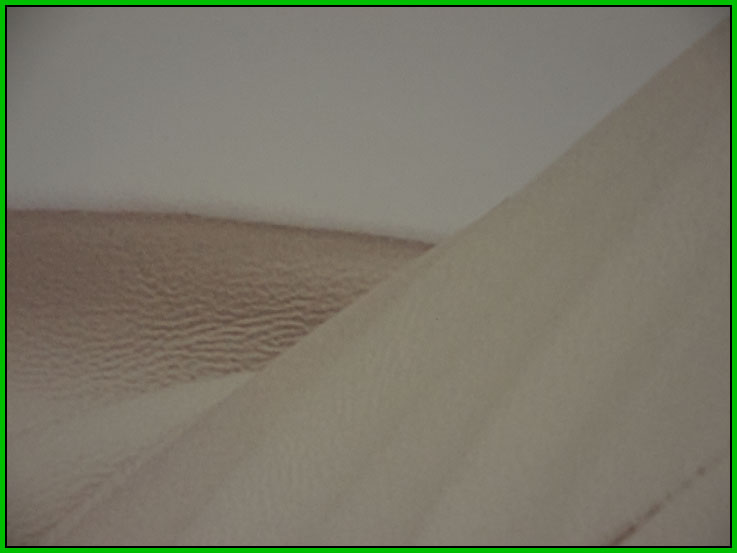 Taken from about 1.5m away with an 85mm Equiv FL. (See the green box in the full image above)

The rule I\'ve found is that if it looks good on A4 (8x10) then you can use the same data to print any size - all the way up to the size of the Empire State building, the state of Texas, or the size of any planet you choose. Only you need to consider the cost of ink.



So the conclusion is as stated in the beginning. Just print and don\'t worry about it. Add a little extra sharpening over what you would for forum posts, let the printer manage colors, and enjoy - without becoming a fussbudget.
If you have your color profiles set and your monitor even close to being calibrated, you need not chase the wild goose any farther than that.