JohnJ




Online


Upload & Sell: Off

| | |
| --- | --- |
| Flare spot (hot spot) with Mamiya 120/4 | |
I\'ve come across a few flare spots with various lenses. A pox on them. Found this flare spot with the Mamiya A 120/4, on a 5D2 with Mirex adapter. The flare spot, or hot spot, can bee seen fairly clearly in the gifs below. This might depend on magnification too. Note that this test was a high contrast scenario where the black subject is on a white background, a situation likely to provoke flare.

F4 and F32 only. The round spot in the centre of the F32 image is a flare spot.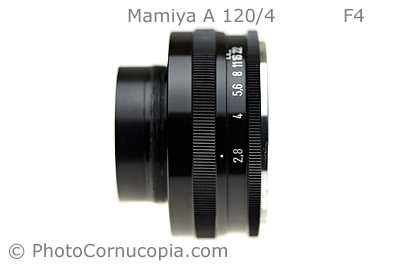 This gif shows every aperture, F4 all the way to F32, and it can be seen that the flare spot is really only visible at F16 and smaller.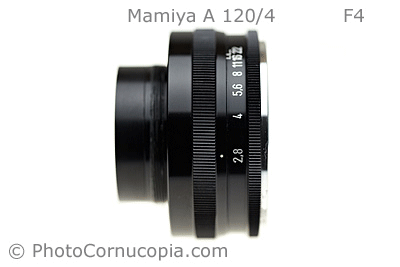 I use this lens all the time and have never noticed this although I tend not to stop it down very much.