Garry Burton




Offline




• • •


Upload & Sell: Off

mclldavidson wrote:
I buy and sell a lot of stuff online and it is hard to get pics due to glare or whatever, any suggestions for a free or cheap option? I have seen people taking pics with all white backdrops, I assume it is some kind of box. What are people usually using?


There's is no free solution and your work will look cheap but you can try the sun and reflectors with a sheet for diffusing material BUT!!!


Here's my solution I use for my small product images. I'm using battery packs for the speedlights so that it recycles faster and I can bang away all day (actually these small strobes recycle faster than floor packs etc but of course, nowhere near the power of studio gear).
I'm using PWs, Ebay SBs and stands. You can use cheaper triggers to keep costs down.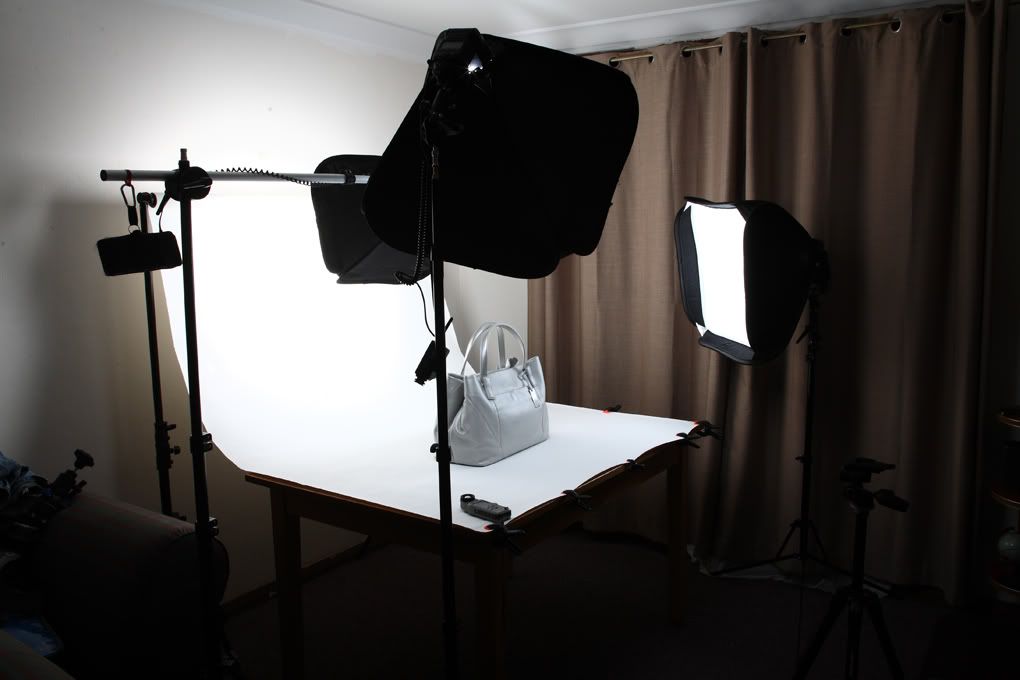 Here's the bag in the shot::




The set up above gives me around f9-14 depending on power setting and if you use a stofen on the strobe inside the SBs ( I now simply use the WAD most of the time).

Pros:
Easy to carry.
Fits into small areas.
I don't rely on any AC power (great when visiting clients).
All wireless so no friggin cords to trip over

Cons:
All up more expensive than say an Elinchrome 3 mono light set up when factoring in battery packs and PW per strobe. All up with batteries, my speed light set up cost around $4000 AUD
Power is limited.
No modelling lights. (you do get used to how the light will fall though and shooting tethered helps)
I've burn't out 2 speedlights over 5 years.

My advice, in the long run if you are going to shoot a lot of products, you are better off buying something around a student level 200w Elinchrome 2 light kit. It's about the price of one Speedlight, battery pack, trigger and SB.
More power and with modelling lights but is bulkier to carry. I built my speed light collection over time and I also shoot events and real estate so it gets plenty of use but I'll always use my studio gear for product work given the choice and conditions.

Cheers Gaz