keegan


Offline




•


Upload & Sell: Off

| | |
| --- | --- |
| p.1 #1 · A weekend of crab spiders (part 1) | |
I didn't see much in terms of my usual jumping spiders this weekend, but I did see a whole bunch of crab spiders. This is one of two posts I will be making, I found so many of these critters and I haven't gotten around to editing the rest.

All photos taken with a Canon 5d Mark 2, Canon mp-e 65mm lens, and the Canon mt-24ex twin flashes, heavily diffused. From the Norfolk Botanical Garden's Wildflower field.

My finger is included in a few shots to show the scale of these critters.

1.



2.



3.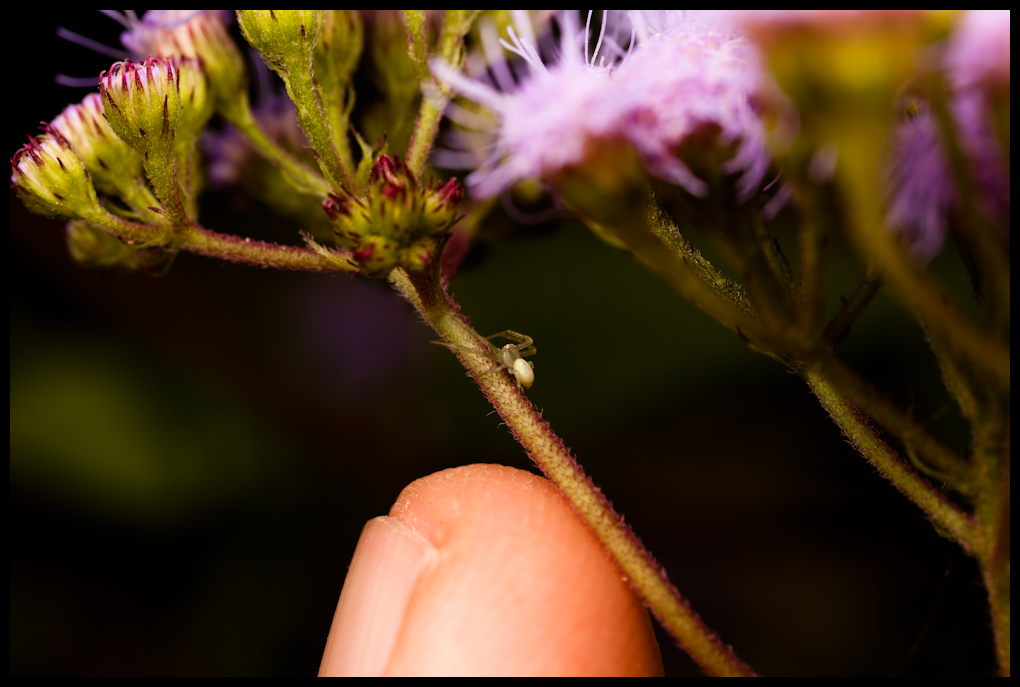 4.



5.



6. These two are heavily desaturated. There was just too much yellow, i couldn't see much detail in the spider or the flower.



7.