Bandi


Offline




• • • •


Upload & Sell: Off

The weather has been a bit unstable this week, but luckily held off enough to get out a few times. I had a couple of good sessions and one not so good... memorable, though


"There's something about standing in the middle of a paddock with your pants full of angry green ants that will make a man do irrational things... Remember the image you conjured up a moment ago? Now remove the majority of clothes from the man and add in a pair of arms that seem to be possessed and trying to slap every body part all at the same time."

The rest of the story is at http://www.anthonytancredi.com/blog/ for anyone interested, otherwise, just the pics below!

Cheers,
Anthony


1) A small cluster of early morning sleepy blue banded bees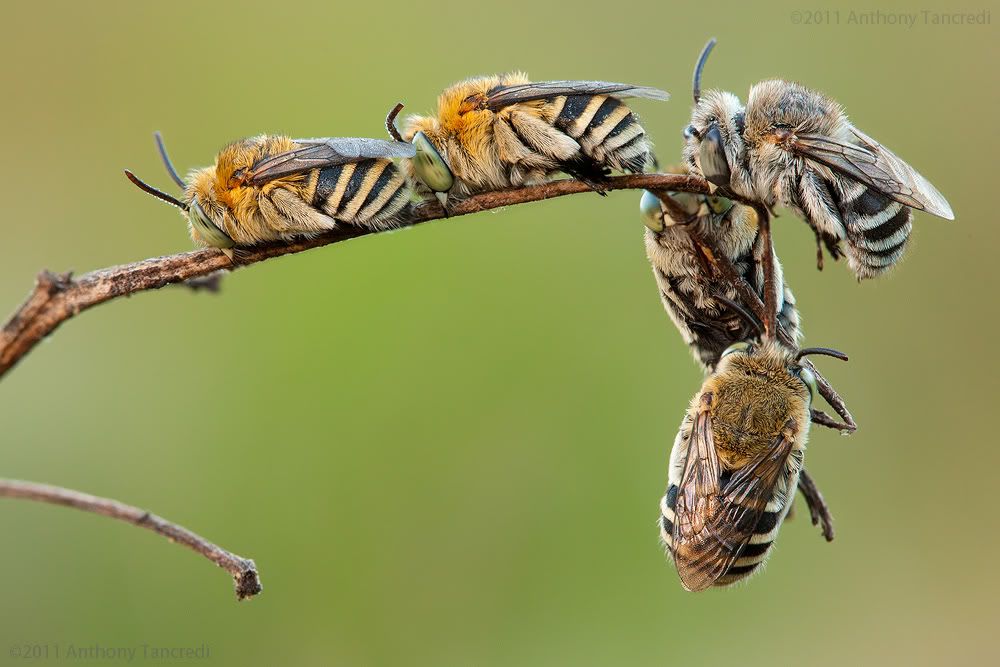 2) Female wandering percher (I think). I'm hopeless at dragonfly ID's!






3) Australian owlfly. Much healthier looking specimen than the last one I posted






4) Neon cuckoo bee at sunset. Met up with Mark at his field of dreams for a bee shoot. Awesome stuff!






5) Big longhorn... Not sure of ID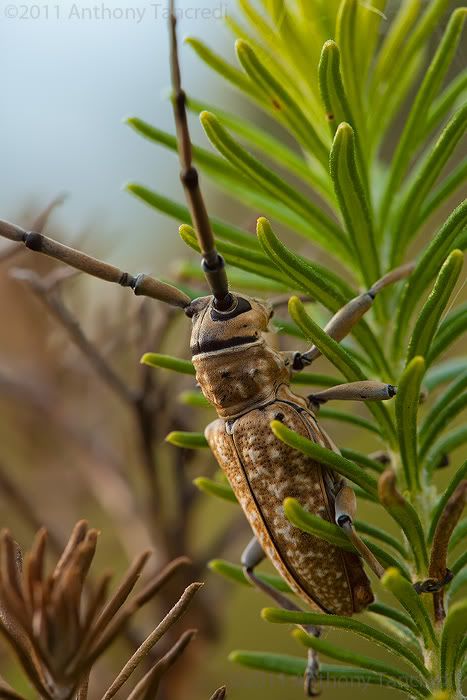 6) Killer green ant
. This one was drinking drops of nectar (as seen in it's jaws) from these small milkweed flowers.