Bandi


Offline




• • • •


Upload & Sell: Off

Hi all,

Just a random collection of some catch up images from recent times. Lots of different things about to shoot at the moment. Yah!


Cheers,
Anthony

1) Turreted Wrap-around spider (Dolophones turrigera). First time seeing the turreted version of this species. Camoflague is increadible when sitting on a thin branch.





2 & 3) Orchard swallowtail caterpillar: This one took out a full branch of our orange tree and grew at a crazy rate.





4) Junior leaf beetle larvae. Shot @ 2x, making each larvae about 2mm by my reckoning.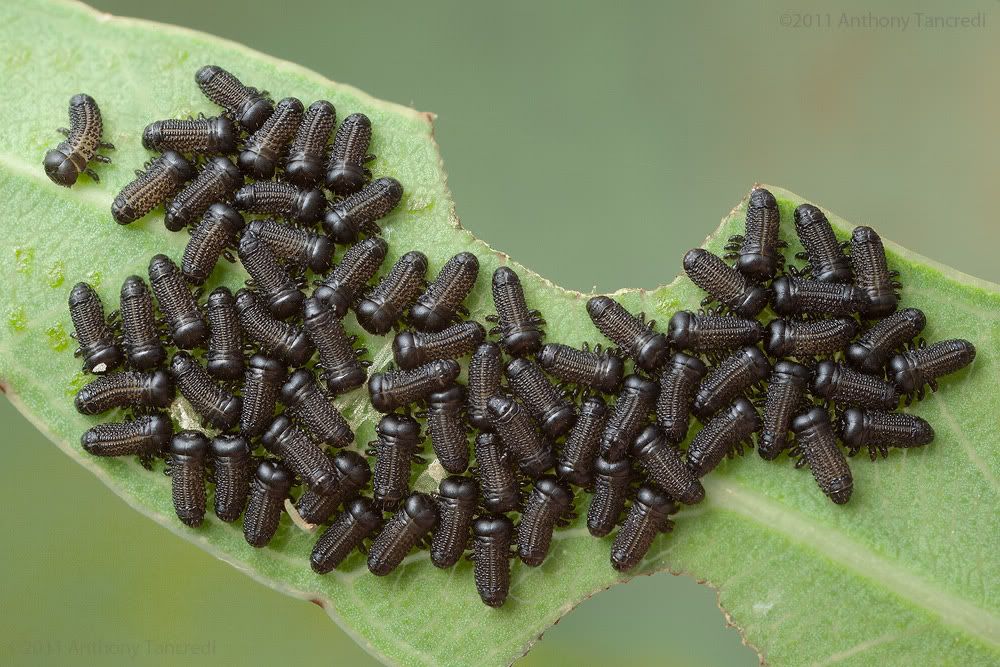 5) A friendly garden orb weaver





6) Bark fly nymphs (?)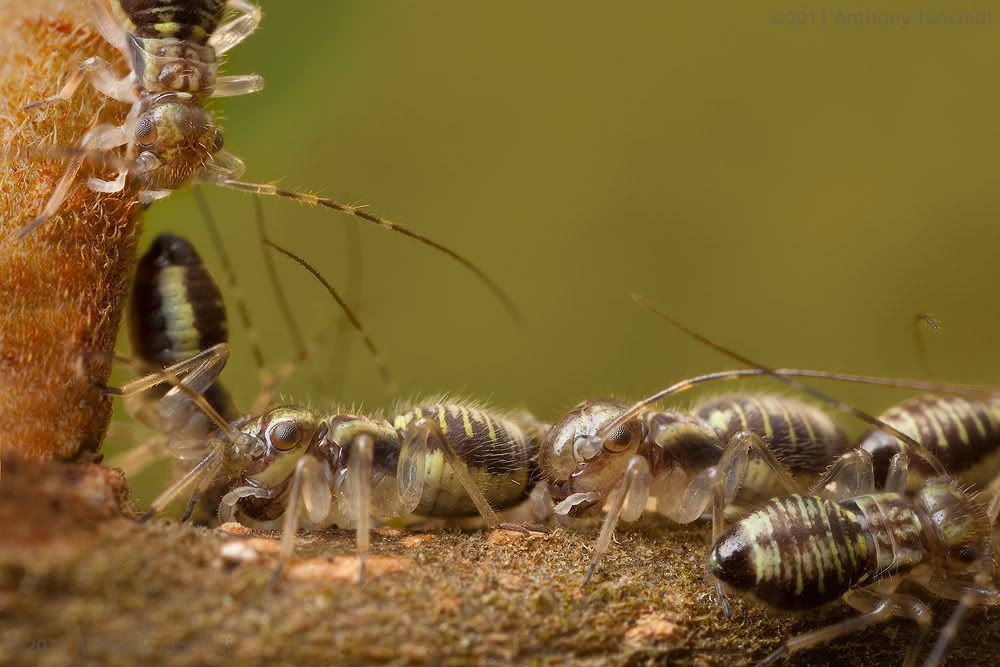 7) Ant and aphids





After last weeks tripod malfunction, anyone interested in tripodectomies and what you can acheive with a bottle of lubricant and a comically large piece of good olí fashioned whacking timber can check out http://www.anthonytancredi.com/blog/?p=428