suteetat




Offline


Upload & Sell: Off

| | |
| --- | --- |
| Official 800PF image and discussion thread | |
philwaring wrote:
Congrats on getting your hands on this one quickly too!

Any initial thoughts on how the detail compares between this and the 400 + 2x? I'm expecting it to be similar or slightly better but in a more hand-hold friendly package.

I got my pre-order in for this one pretty quickly but no news yet. I wanted the 400 for upcoming trips but I'm in way less of a hurry for the 800.

I don't have a good feel for it yet. Would be better to wait until I have time to try the same object at the same time but I think they are very close.
This is the closest comparison I could find so far but distance is a bit different, lighting is a bit different though so not a great comparison.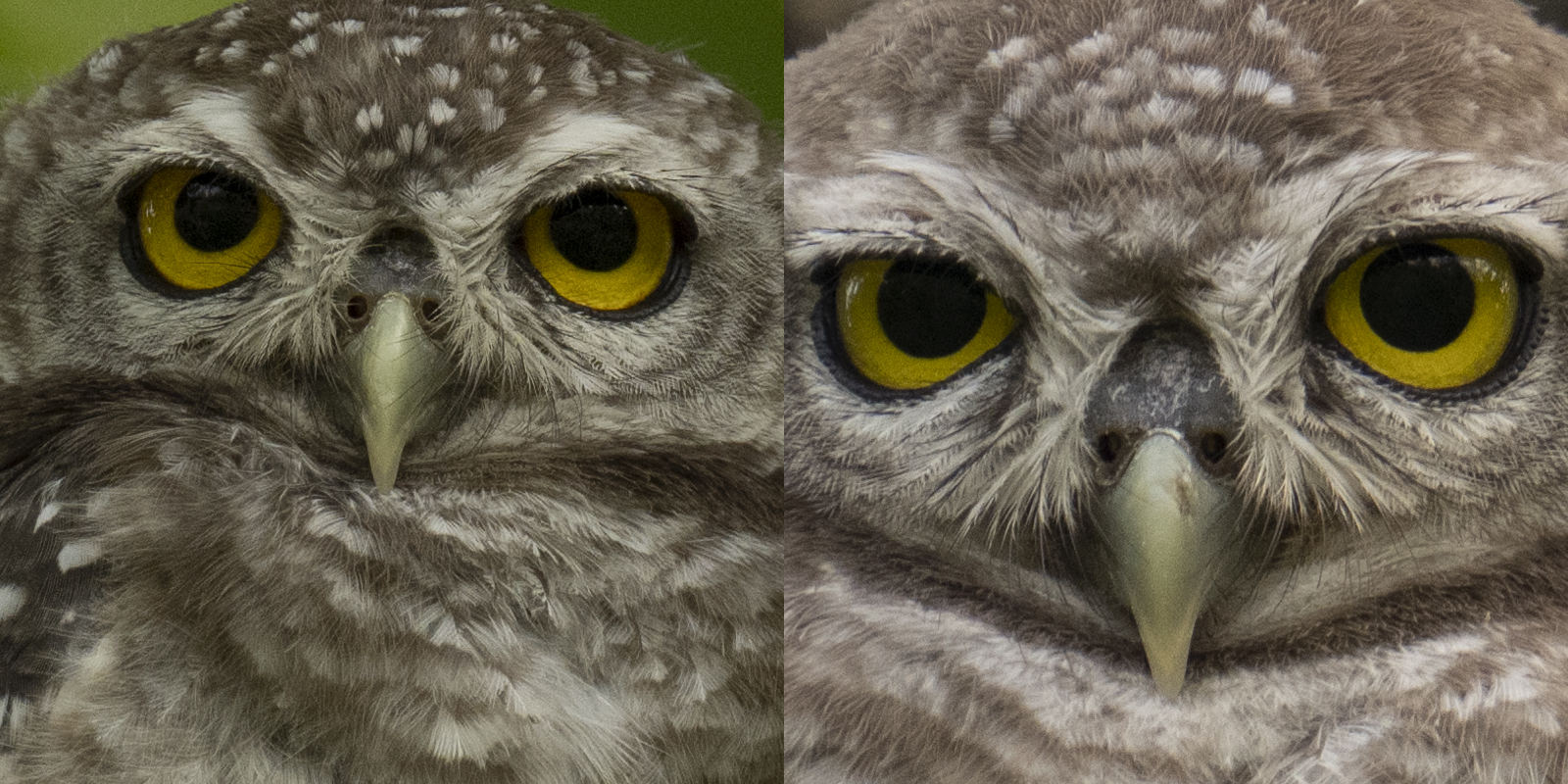 100% cropped from 800 PF left vs 400/2.8S+ TCx2 right.
800 PF, 800 f6.3, iso 800, 1/400s
400/2.8S + TCx2 iso 900, f5.6, 1/100s

The owlets usually come to the location that I know only in the late afternoon/evening but I won't be free this weekend during that time but it would be a great subject to try when I can, I think

However, bokey may not be as nice bas 400/2.8S+TC though. With lots of leaves in the background with some bright sky, some leaves had this ugly double edge which is not as pronounced with 400/2.8S+ TC, I think.