gdanmitchell




Offline




• • • • • • •


Upload & Sell: Off

| | |
| --- | --- |
| p.2 #8 · p.2 #8 · NO FLAME INTENDED! anyone use just LR to process their RAF files? | |
To our OP, sorry your thread seems to be getting dragged into all of the bizarre and petty personal FM "user wars" stuff.

Take a look at the full range of comments and ask, "If Adobe is so God awful at converting RAF files, why are there so many people using it?"

I suppose that one sort of answer could take forms including: They are all nuts, Adobe shills, bad photographers, unskilled post-processors, have low standards, are fools, are blind, and all kinds of other insulting characterizations.

Another thought is that it might be that it is safe to pay less attention to the angry outliers.

Here are two examples of x-trans files processed using Adobe software. I picked them not for their aesthetic photographic quality but because they illustrate a couple of things that are probably relevant to this thread.

The first example, uh, "sucks butt..." but wait for the explanation: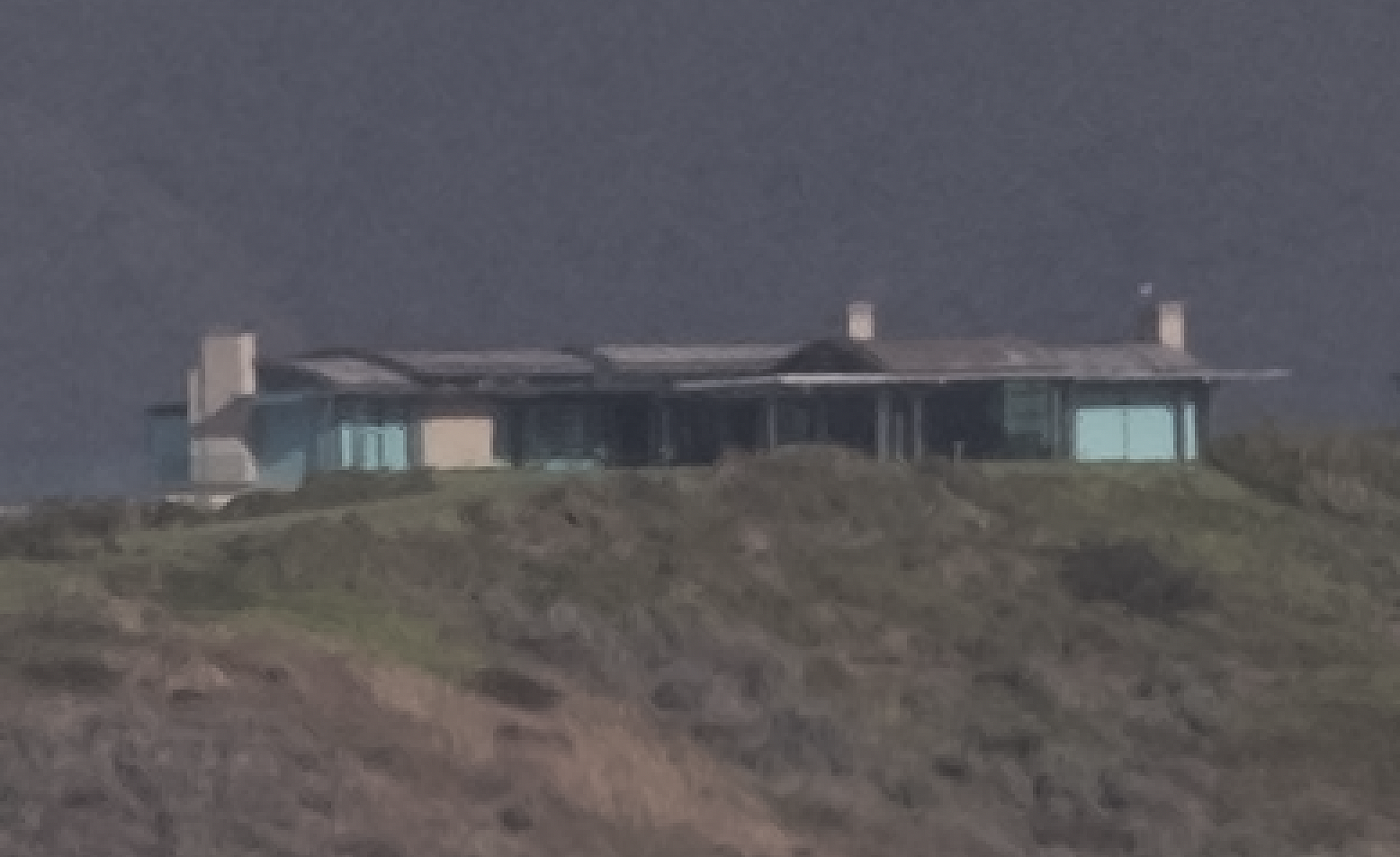 This is a 400% magnification crop: Source: Fujifilm XT5, 50-140mm f/2.8 lens at 50mm. ISO 125, 1/350 sec, f/8, handheld. This is a 1556x952 .jpf file that has not been interpolated. It has gone through more or less a normal post-processing workflow in ACR and Photoshop.

Why share such an ugly file? This is precisely the situation in which the "worms" effect tends to arise — low contrast, slightly OOF (remember, 400% magnification!), greens. Yes, it has been sharpened. The inherent softness here comes from significant atmospheric haze. (Hang on, you'll see it in a moment.)

I'm not seeing any worms.

"Well, one might say, "that's because it is too soft to begin with!"

Remember 400% magnification...

Here's a 100% magnification crop from the same file centered on the same section of the source image.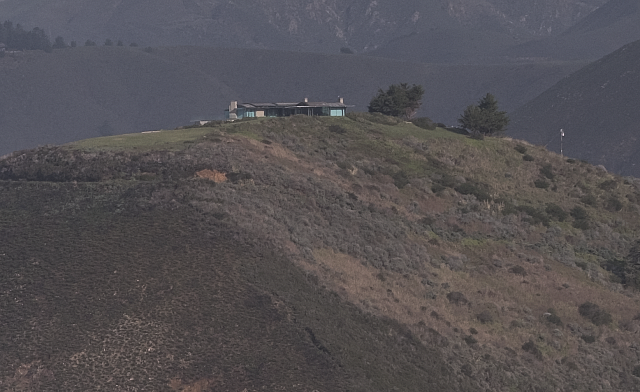 Again, not a lovely image. Lots of haze. But here at 100% I'm not seeing any worms. And, yes, I raised the details fader in this one to something like 50.

Here's a small jpg of the full image. It may take a second, but you should be able to locate the section shown in the crops above.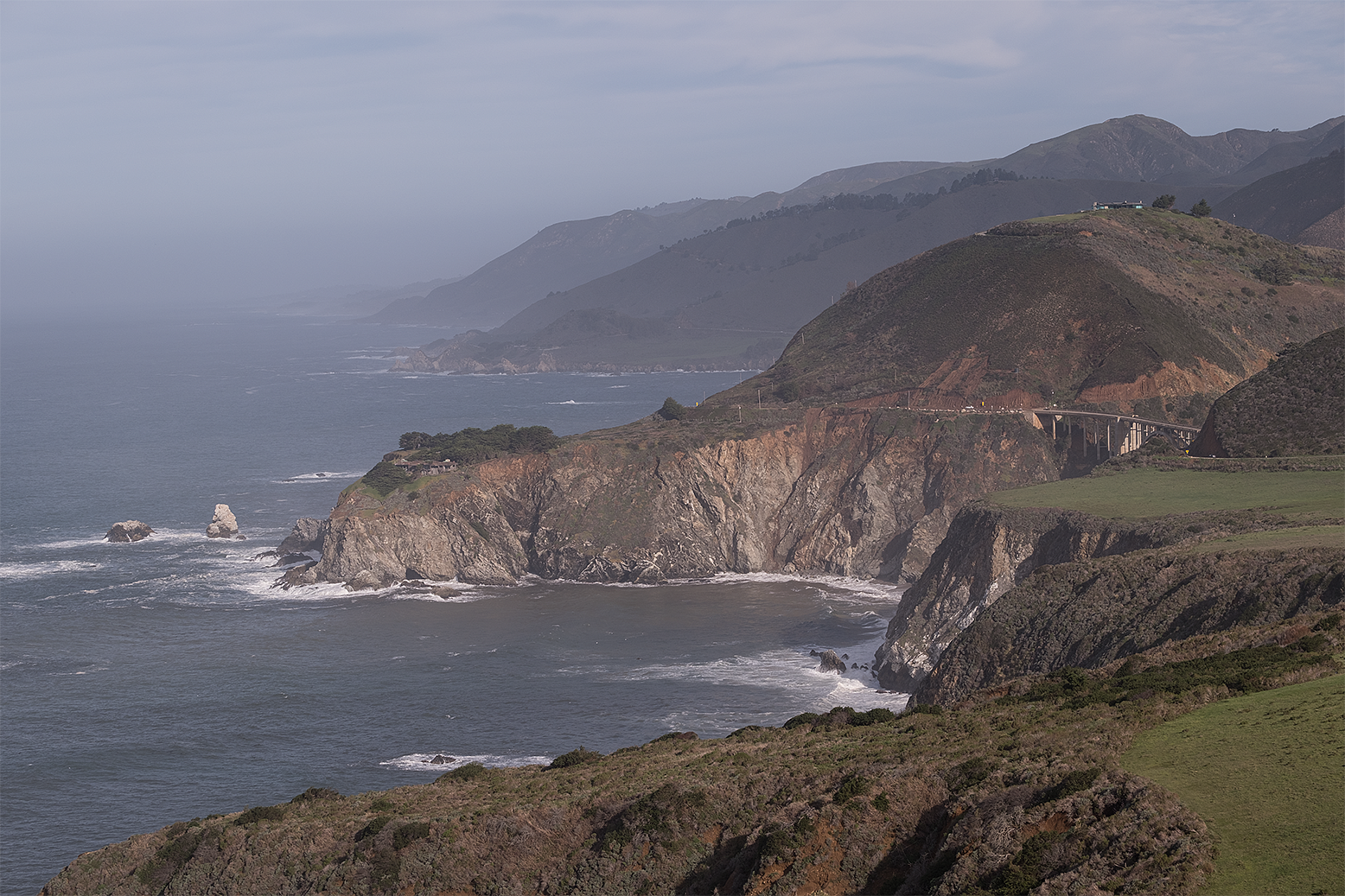 No, as I wrote, not a great photograph. It is just a useful image that I came back with from my first trip to the Big Sur coast with the XT5.

Next, probably: "Well, there aren't any worms in these Fujifilm images because OOF and because Adobe x-trans file handling, uh, 'sucks butt!'"

So here is a 200% magnification crop from a different photograph made on the same recent Big Sur visit. My records describe the example this way: "A 200% magnification crop at 144 ppi resolution. Source: Fujifilm XT5, Fujifilm 50-140mm f/2.8 lens. Handheld with IS active. 106mm, f/8, ISO 125, 1/400 second. Raw file converted in ACR and post-processed in Photoshop." 885 x 725 px.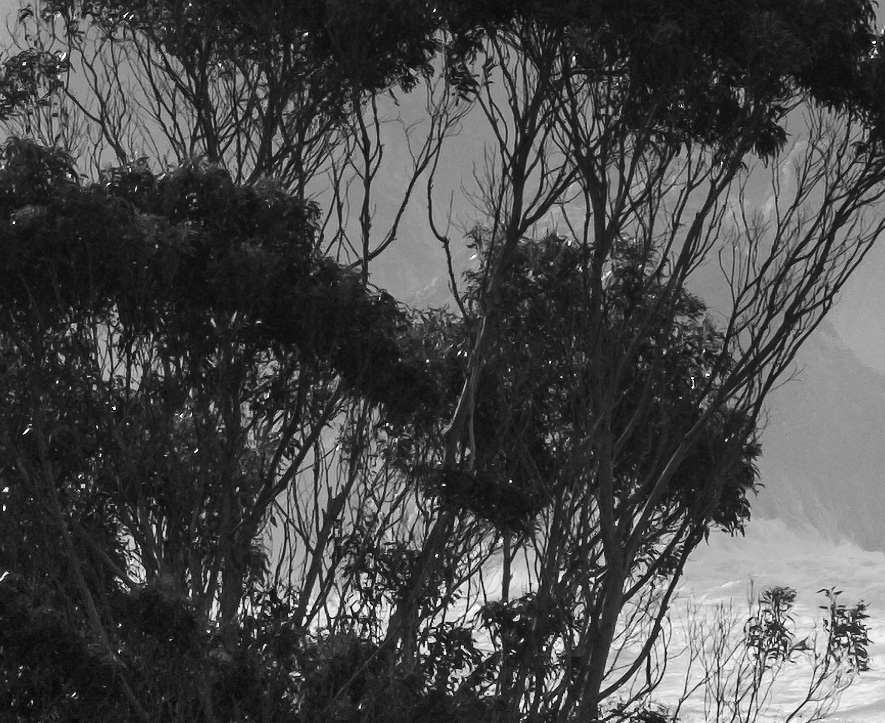 Details look pretty good here, too. See especially the small details at lower right in this 200% magnification crop... that is probably shown even larger in your browser.

Here's a small .jpg of the full image: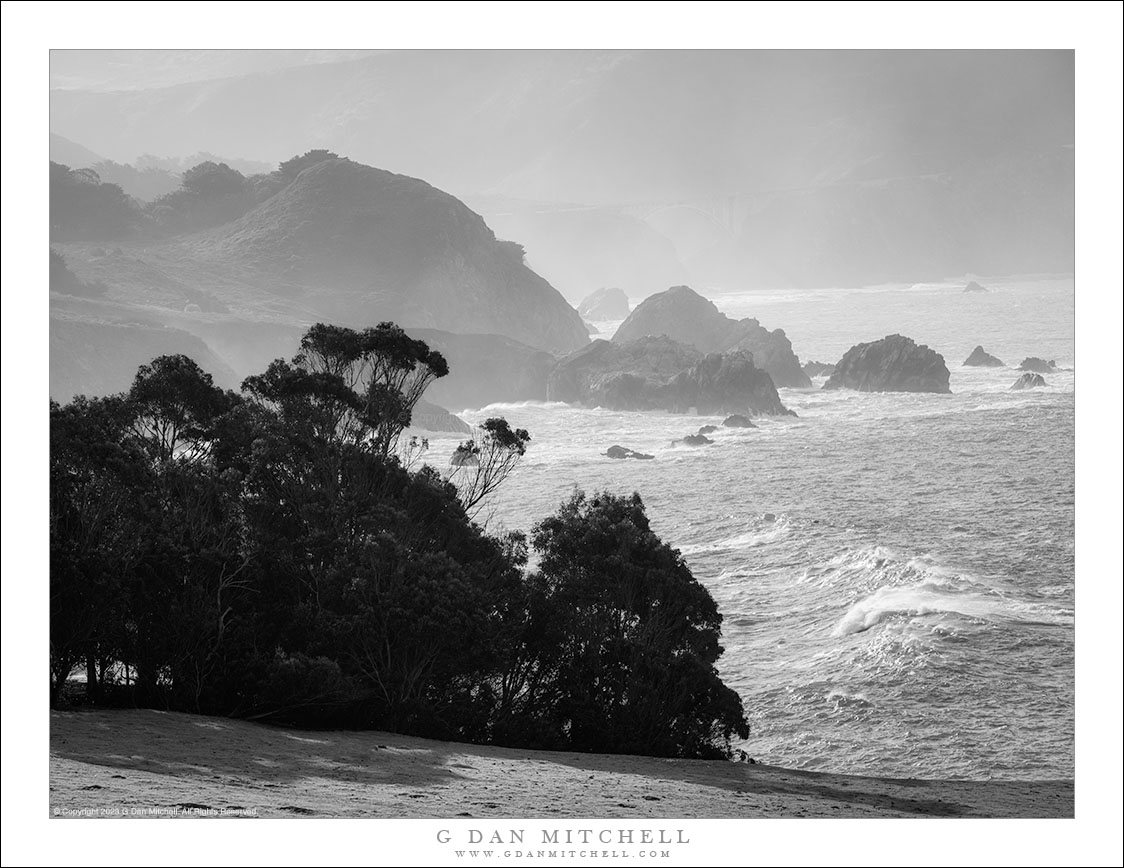 One additional note on all images shown here. They were shot at f/8, so — as some sharp reader will eventually point out — this is not the ideal aperture for a 40MP APS-C image. At these magnifications there is a bit of softening from diffraction blur. If I had chosen the setting specifically for maximum sharpness in the plane of focus I might have used f/5.6.

Adobe programs work fine on x-trans files. So do some of the alternatives. I'd say relax and choose whichever one you'll be most comfortable with overall and don't sweat it.

Dan