stevei




Offline




• • •


Upload & Sell: Off

arduluth wrote:
or the camera and/or lens need a firmware update to fix PDAF. I'd expect PDAF not to work for a new lens like this if the body hasn't been updated to the latest firmware.

Thanks, I was running A7R2 firmware 3.00 as I hadn't seen anything specifically listed in the changes for newer firmwares that was important to me. I've updated to 3.30, and AF-C now works correctly with the 50 macro. It doesn't make a huge amount of sense to me that a firmware update should be required, as I'd expect the protocol between lens and camera to not change over time, but it seems that isn't the case.

I now have a 2nd copy of this lens, and it's better than the first I had. More equal image quality left to right, and I'd say the worst side of the 2nd copy is better than the worst side of the 1st copy by a greater amount than the best side of the 2nd copy is worse than the best side of the 1st copy (shots at f/2.8):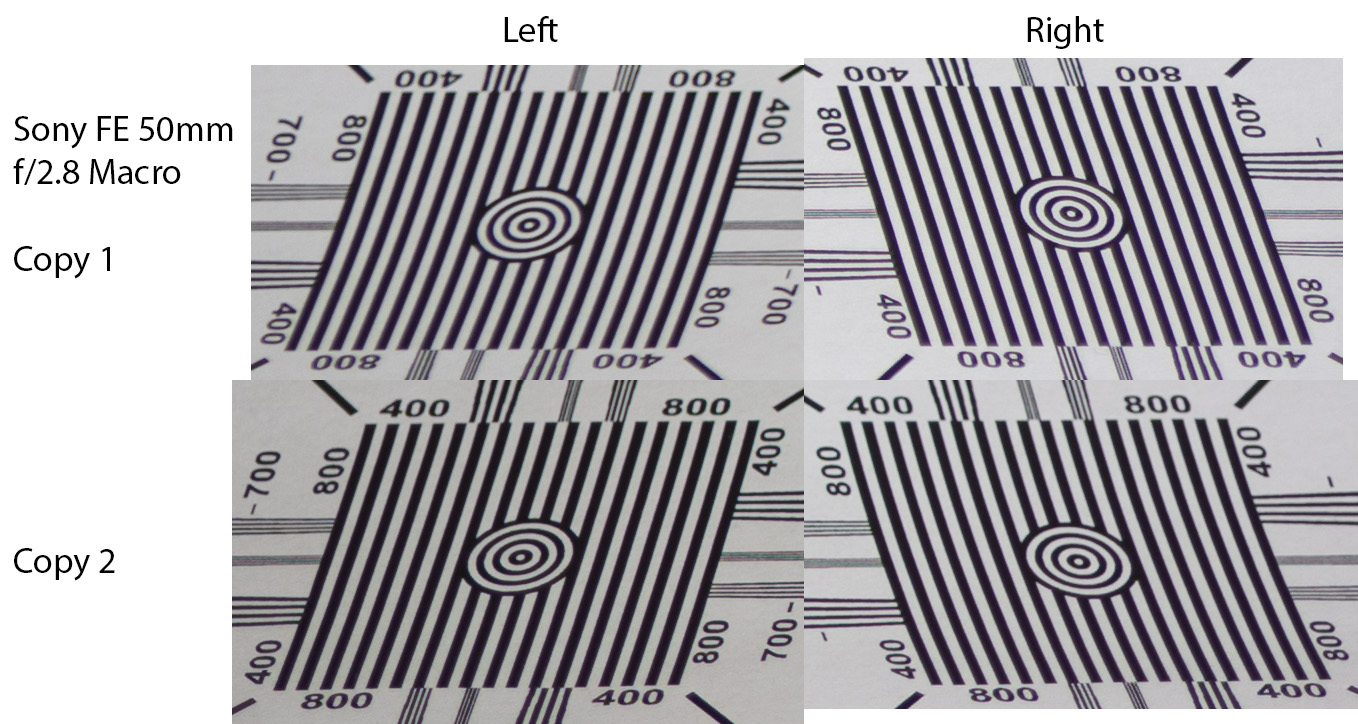 I'm pretty impressed with the optical performance of this lens for a "cheap" lens by Sony FE standards, and now that AF-C is working correctly, it may be good enough at tracking moving subjects to double up as a general purpose 50mm lens.