James Markus
Registered: Jul 20, 2005
Total Posts: 4787
Country: United States
Thanks Americo. It sounds like we have a common addiction to cats - or they to us. I have five, all but one are rescues.
Iggy is 16 years old, but in rough shape now. The vet predicted he would die within 6 weeks - 12 years ago.
Photo Here

Then there is Lucy...a store bought kitty about 12 years old
Photo Here

And Ciara who I rescued from the animal shelter in 2008...
Photo Here

Then Charlie - who is the only cat that adopted us. I'm not sure why he decided to live here, but he is the most gentle animal I have ever met.
Photo Here

Phoebe was abandoned by her mother under a deck at the age of three weeks old last summer. They had to take the deck apart to get to her, and she has charmed all the other cats and the rest of the family.
Another Photo Here



a.RodriguezPix wrote:
James Markus wrote:
Thanks for the comments about Phoebe. She was on her throne today (a chair covered with a throw).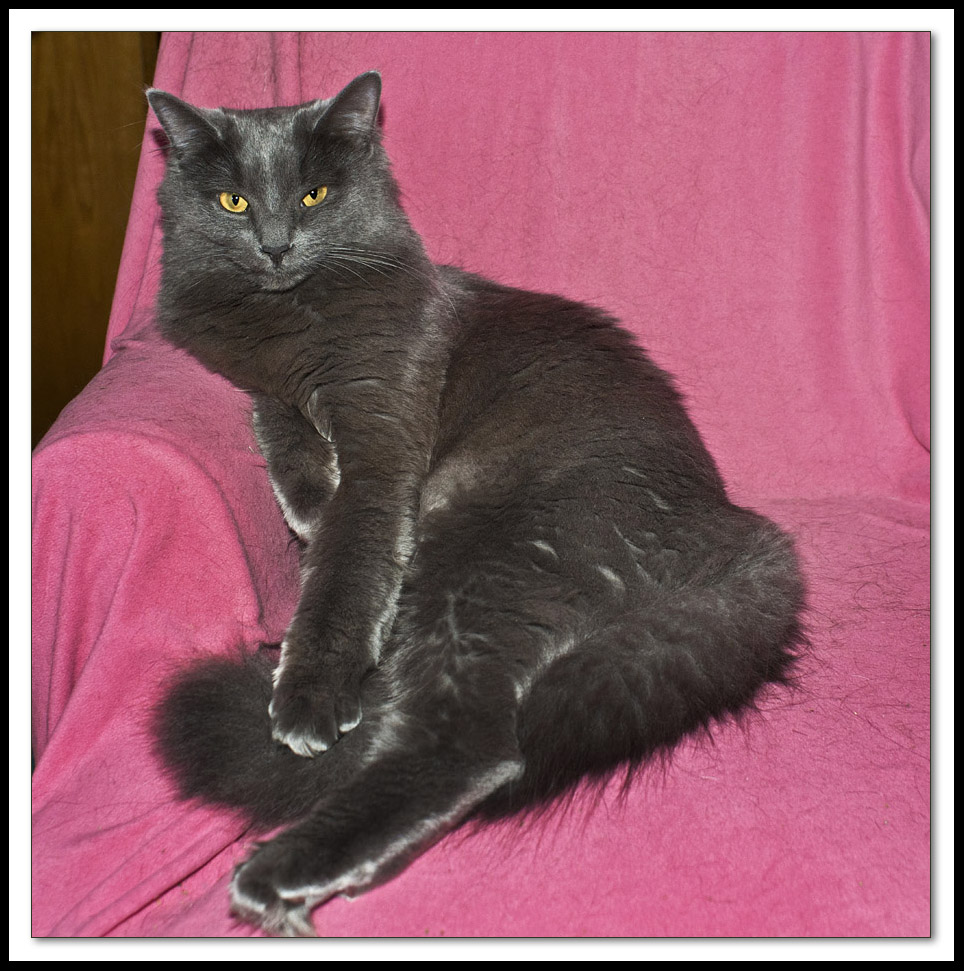 I didn't stage this...she actually sits in the chair this way. PC-Nikkor 28mm f3.5 at about f4 or 5.6


I love that name! I might stil it, for my baby gray! Nice photo's! My girls names are, Luna Bleu, Soleil Tabitha, Jasmine Rose, Romea, and Valentina, because we thought those last two were boys! I'm a cat house, and well, I sleep on the floor. xD oh yeah, we named Isis, Isis, before we figured out she, is actually a he, however, my son insisted we kept calling him Isis, versus Osiris! Aslo, Cupid is the other brother, nd Kitty Kitty is their mom! Our outdoor cats are there as well, and, being the name crazy man I is, they are named as followed, Autumn, due to his time of birth, and color, Sage, likewise on the color, and their sister is Tommi, and their mama is Solstice. e have a boy that basically lives out there in our shed as well, and he hath been named, SOL! xD