NightOwl Cat
Registered: Feb 19, 2007
Total Posts: 9153
Country: United States
Love this shot, Leighton, bet you could sell quite a few prints of it too.

leighton w wrote:
Mother and daughter as seen with the 180mm f2.8.



Waving a fond farewell to Nikki, hopefully Customs has no issues with anything, since the original serial number of the lens is on the ring that APS sent back when the lens was repaired. I too, noticed that I had difficulties in getting f/1.8 with my copy of the HC, when I was at the museum on Wednesday. My replacement hood arrived Wednesday when I returned from the bone scan, so I'm not down a hood either.

Curtis, love the shots from SF

CGrindahl wrote:
So the mice have been busy while the cat is away...
Four pages added during my "holiday" in San Francisco, which turned into a bit more of an ordeal than a joy. A long day ended with a two mile hike along the waterfront because my bright idea of using cable cars to bounce around the city threw me in with a mass of tourists that made any trip that emanated at the terminus for a line a LONG wait. The walk happened because I was told from my place at the end of a long line meant I'd likely not leave for an hour. I decided I'd rather walk that wait, but by the time I got back on the ferry I was exhausted.

Nikki is in her box together with everything else that came my way. I wrote a brief letter to the Australian Customs and Border Protection Service and enclosed that with the Great Lens Adventure guidelines, itinerary and contact list. I'll fill out the customs declaration saying "Return of Borrowed Lens." Hopefully Ben won't encounter any problems when the lens arrives. And, by the way, I did include a lens hood that Laura sent me earlier this week. All is good!

I have so many photos to process I certainly will be busy for another week. But here are a few from the beginning of my journey to San Francisco. These were shot with Nikki from the ferry.


The San Francisco skyline.


Coit Tower on the top of Telegraph Hill.


The TransAmerica tower coming nearer.



A first view of the Oakland-Bay bridge that was under construction during the time the Golden Gate bridge was built. It has two spans rather than one. In the distance you can see the Port of Oakland where this container ship is headed. It is the major port in the Bay area.

I found it easiest because of lighting conditions to convert these photos to black and white. I did that work in Lightroom. Removing luminance in the blue channel was key to getting detail both in sky and land. I'll share a couple more from the land in my next post.

Ronny, love this gull shot!

Ronny _Olsson wrote:
Great shot Curtis and Georg

NIKKOR 180mm f/2.8 ED AI-s tc-200 teleconverter by Ronny Olsson, on Flickr

on Flickr


Do it, Ray, you won't be sorry


MDoc9523 wrote:
Great shots Ronny with the 180 F2.8 ED. Between you and leighton you have me thinking of selling my 180 AI version and getting the ED. Shame on both of you



Mask, and use the self healing brush, maybe?

pburke wrote:
wow - didn't expect that much response on this one - almost didn't post it, as in color, I cannot remove the CA of the 300mm - look at this and tell me what you'd do in Photoshop CS5








I managed to get rid of most of the purple fringing with manual lens correction, but there's also green and red on various different edges, and no matter how I move the sliders, one of them will stay on the image or even get stronger as I remove the other abberations - thus the black and white conversion



Thanks Jose, those Pompeii shots are amazing, and pretty sobering when you think of the devastation involved.

asiostygius wrote:

Laura and Peter, fantastic plane shots;


Samy, Honor Flights are starting back up this month, so I imagine on Saturdays this will be full of WWII and Korean War veterans and Honor Flight volunteers. I go out to the airport to help welcome them home after their day of visiting the memorials.

saph wrote:
Wow, image after image that is terrific in the last few pages! Need to spend some time to go through all of them.

Quick couple of photos from Washington DC, both with the 28 3.5 PC. The first one is shifted the full extent, while the second I believe the shift screw was only partly shifted.

Samy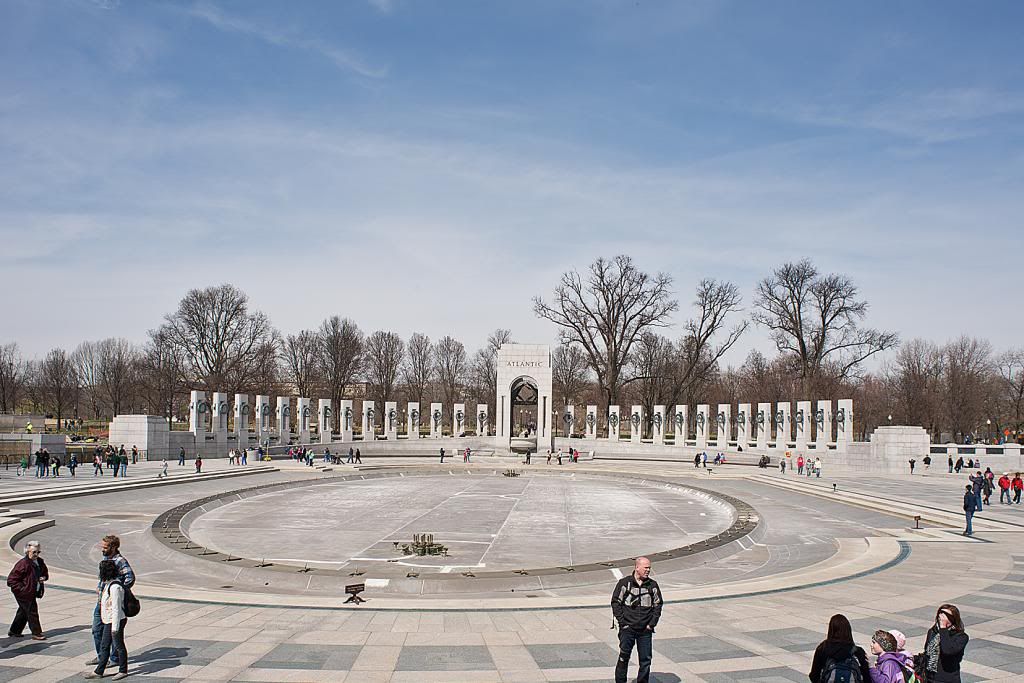 I see your point, it's fun to play with, and you can always Fade the effects too. I do like the grungy look of the Kestral's nozzle though.


Oosty wrote:
pbraymond wrote:

Laura, the Nik versions of the planes are interesting, and catch my eye, but in the long term I prefer the non-Nik versions overall.

.

I agree with Raymond.

(Laura this post sums up my feelings on the "Nik - ed" photos in general, not only yours and is not a criticism of your images, which are always good.)

I had a brief foray with Silver Efex Pro when I was hanging out on the B&W Vision forum but found that I tended to overprocess images with the result that they lost their "freshness" (for want of a better word). Most of the images I like best on this thread have been minimally tweaked and have shown off the capabilities of the lenses more than the pp skills.

Clearly, this is only my opinion as all the tools are useful and the results superb if used with restraint.




Leighton, somehow that all missed me, darn the luck.

leighton w wrote:
There's something wrong with my sensor and I don't think it's oil! It just started last evening and I don't know what to do, can you help me?