BrianO
Registered: Aug 21, 2008
Total Posts: 8552
Country: United States
Eliminating the shadows most easily requires lighting the subject and the background seperately.

In your example, suggested methods would be to have the shirt laying on a clear sheet several feet above the BG, using a rear-lit translucent BG, or a combination of the two.

Rear-lit Plexiglas tables are very often used, but if you don't want to invest in a light table you could get something like a Lastolote HiLite that can do double duty as a a portrait BG and as a light table if layed flat.

Various kinds are available at B&H Photo among other sources.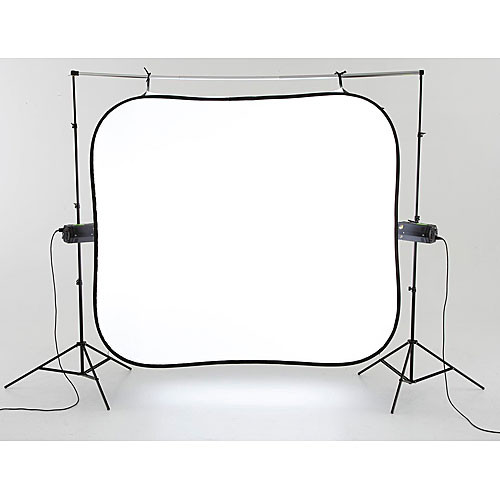 If you don't do a lot of these kinds of shots and want to avoid a large investment, you could use your current BG and lights, and just get a sheet of tempered glass such as a sliding patio door glass or a glass coffee table top, and support it above your BG with some wood blocks in the corners.

With just two lights, you'd need to have them on low stands so that half the light from each soft box would pass under the shirt to light the BG only, and the other half would be feathered across the surface of the shirt to show shadows and texture. Obviously, more lights would make it easier.

HTH.