Bifurcator




Offline


Upload & Sell: On

| | |
| --- | --- |
| ROKKOR Telephoto Image Thread | |
No way, if your Rokkor sucks let it rip. Don\'t hold back any deserved bashings. I wouldn\'t.


I don\'t have all of those particular lenses so I dunno... But the ones I do have don\'t PF much.

I have: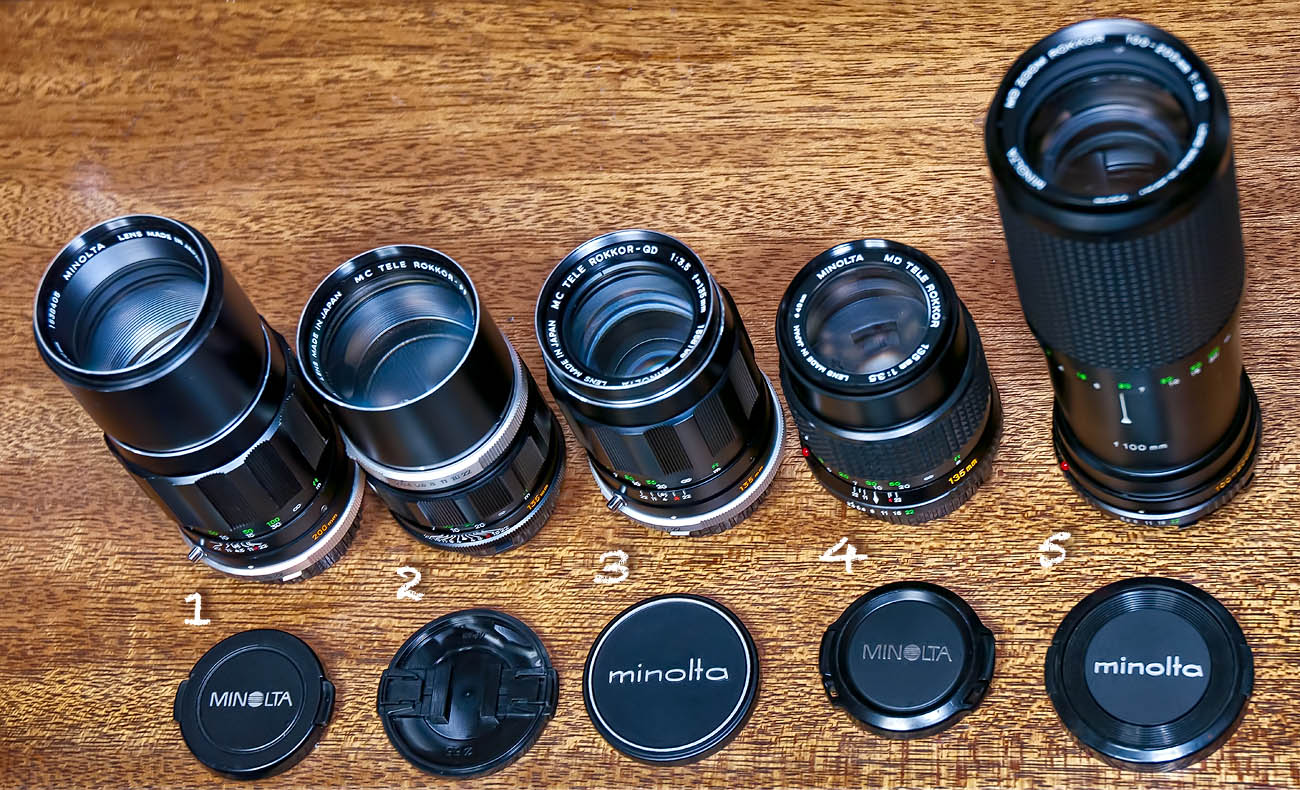 1 - MC Tele Rokkor-PE 200mm F/4.5,
2 - MC Tele Rokkor-PF 135/2.8,
3 - MC Tele Rokkor-QD 135/3.5
4 - MC Tele Rokkor 135mm F/3.5
5 - MD Zoom Rokkor 100-200mm F/5.6

5 - Doesn\'t PF at all. Not even a little.
4 - I haven\'t stress tested specifically for PF but it hasn\'t produced a shot with PF in it yet that I noticed.
3 - I only tested for sharpness on the res-chart. No PF there though.
2 - Probably same model as your lens. There\'s no PF except edging EXTREME blowouts.
1 - There\'s no PF except edging EXTREME blowouts.

1, 2, and 5 for sure would not produce the soft PF I see in your linked image.

5 is new to me acquired about a week or two ago, but after reading this thread yesterday I went out and shot about 300 shots with it. About 75 or 80 of them were in order to intentionally try to get it to PF on me. It refused to do so. I might put 3 and 4 to the PF test as well but I dunno when - those models aren\'t so interesting to me. Here\'s some of my PF test shots with the 100-200/5.6 (#5) I took yesterday:





All wide open tho wide open is f/5.6


My script went a little off course so some of the above are actually showing enlarged 160% crops in the right hand portion of the image.

Also all of the above were taken through the windshield of my Audi TT - some while moving.



Below are all actual 100% crops - no windshield
: