saph




Offline




• • • •


Upload & Sell: Off

Well 12.43 is in the middle of the day so won't be able to take a picture at that time. Will try to take one during the week in a local spot.

But in the meanwhile, I will post some bird behavior shots as a poor man's imitation of Jose's pro work.

Birding seems to be my favorite activity, and seeing the results of the lightweight, highly portable 400 5.6 ED AIS recently in Florida, its definitely my favorite lens for the moment


Saw this white ibis first, and wondered why it was so fluffed up.







Then I realized it was headed towards another ibis on the boardwalk so I refrained from stepping forward and started taking a few shots. The fluffed up ibis seemed to be about to intimidate the second one.







I braced myself for some exciting, feather flying action. But wait, ibis #2 turned around and faced the down fluffy ibis!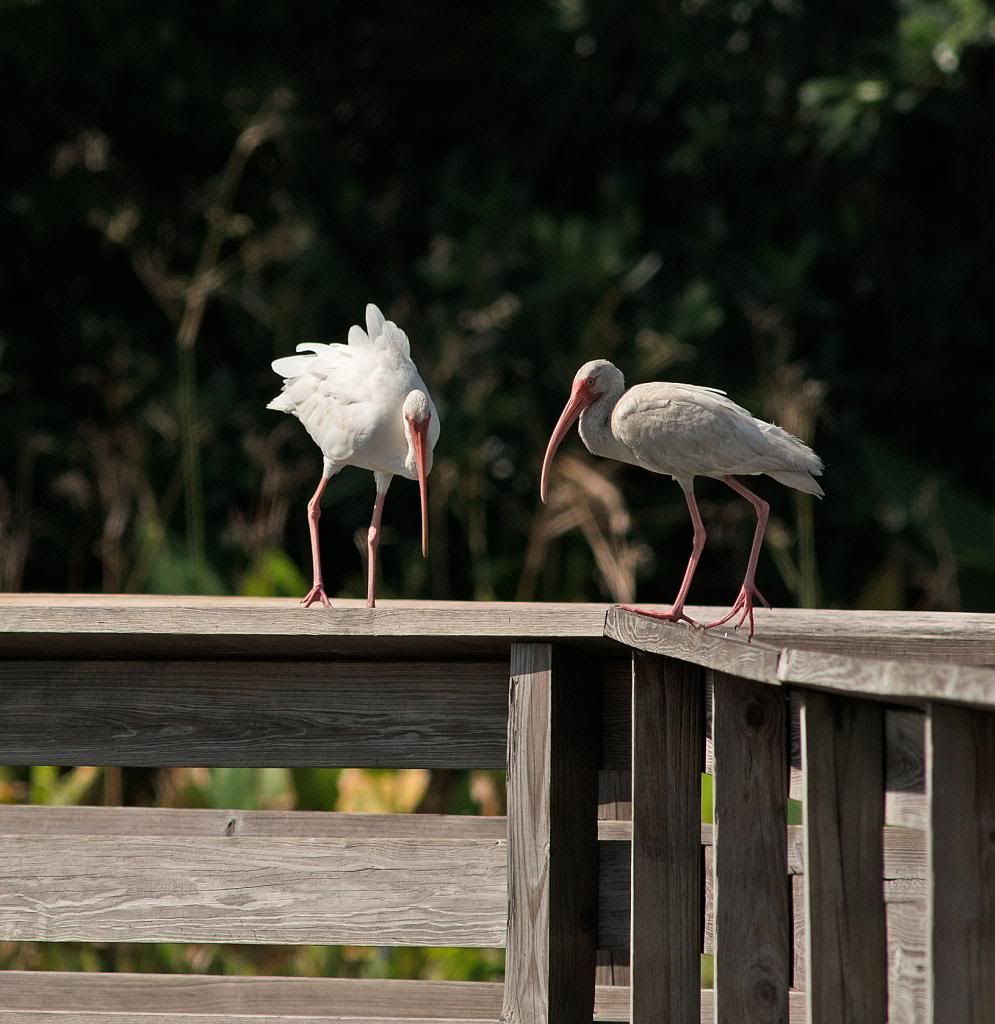 Fluffy ibis seemed to be perturbed that its intimidation and fluffiness didn't work, it did finally close the gap. And then all did was a gentle nudge! "Hey, you were supposed to fly away!"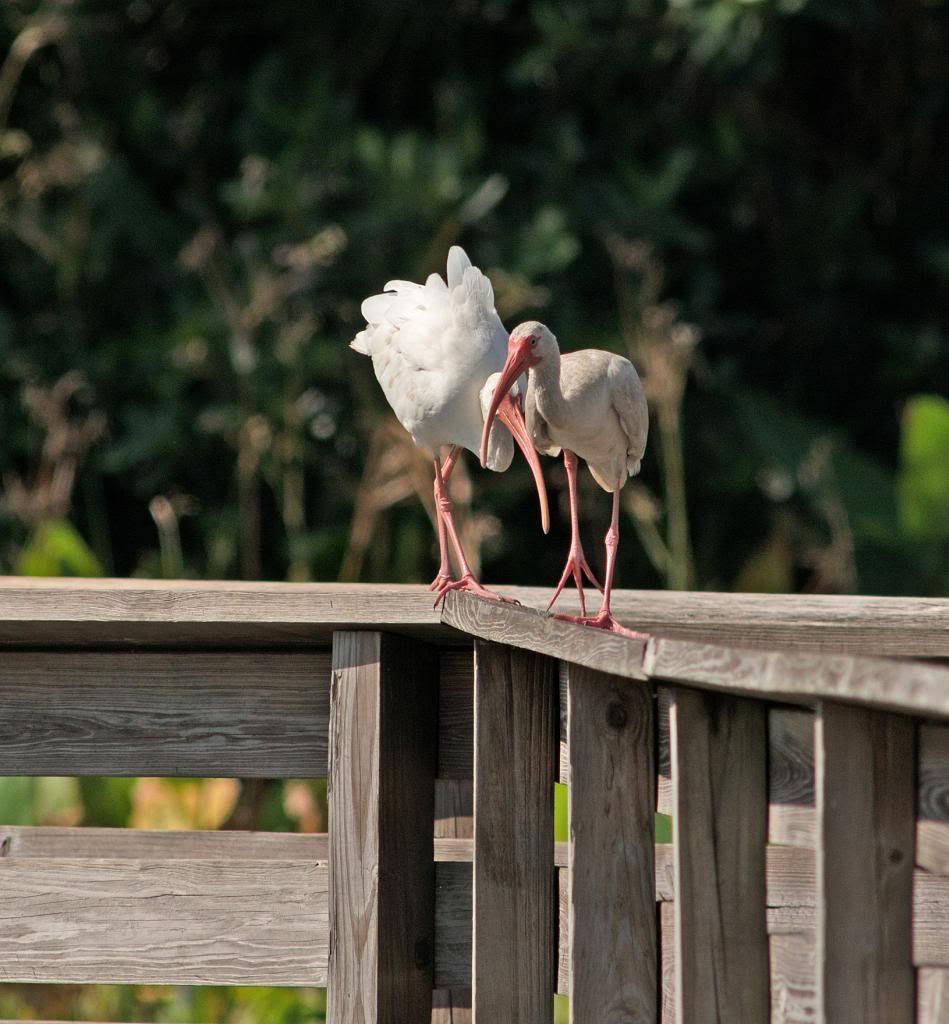 And finally, reconciled to share the fishing grounds with ibis #2:







At least that's my amateur interpretation of that sequence.