Samuli Vahonen




Online




• • •


Upload & Sell: Off

adamdewilde wrote:
Understood, based on the response you gave me, and the response you gave Wayne above. I would have to say that the 50 MP ZE does not lack in that department, if the lighting is right. The 35 seems to do this a lot more then both the 50 MP ZE and the 85 ZE, though I've gotten results like this from my 100 MP ZE. But as to not blame it on OOF areas, I've seen it stopped down to f/11 because of working distances. I have yet to use the 85 ZE in that way, where I can
...

Show more

→


Even there never was consensus in various 3D threads we have had, there is generic consensus that this 3D-look generated by lens (within people who had consensus that there is lens generated 3D), can be more easily produced with shorter focal lengths. On longer focal lengths, e.g. Contax 2/100 I have rarely seen in samples that the subject itself has clear shape and volume, but when it happens and the effect is enhanced with 2/100 C/Y bokeh images look really alive. With ZE lenses I have, I would say that the 35ZE is easiest lens to produce what I want, but for my subjects and shooting style I favor short teles and 35ZE is quote wide for me, or let's say used to be quite wide - shooting with 21ZE has changed things quite a lot.


adamdewilde wrote:
Since I shoot mainly people/portraits, I would have to say that what I'm looking for in a lens, is something that is sharp wide open, or close to it, so I can get ears out of focus and eyes in focus if even just ever so slightly. Canon lenses can do this, but what I've noticed is that when I shoot portraits with canon lenses (and I've said this before), it's like looking through a slightly dirty glass at a computer monitor, you really cannot make out the subtle details. Whereas with zeiss, it's like you're looking through a square...

Show more

→

If you want lens, which is sharp wide open and close distances (=portrait distances) then 85ZE is not your lens. It can give a lot for full body portraits from rendering style perspective, and at that distance it's definitely sharp as well, but has some issues, e.g. bokeh highlight quality (shape is OK mostly, but how the light is distributed in bokeh circles could be better). While I tested 85ZE after purchasing I took some self portraits to adjust the lightning for shooting portrait of my friend (they did not come out fine due to focus shift and not so great rendering close to minimum focus distance), so apologies for not having weezintrumpete like model...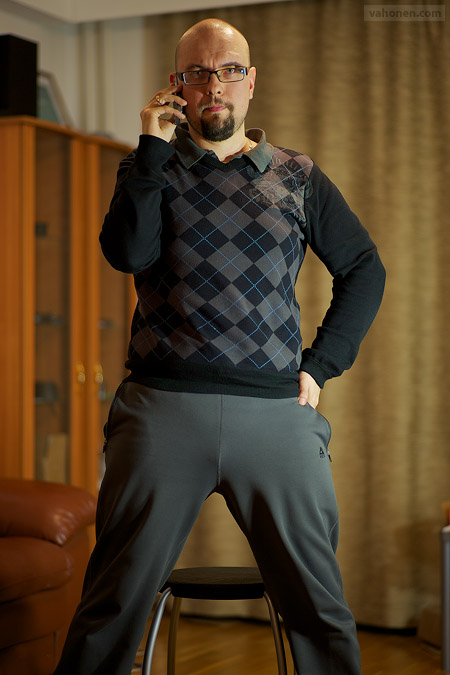 (shoot at f/1.4, for 3D look should have been shot f/2.8-3.5 to include whole object in focus, including sides of object not just front facing side/part of it)


adamdewilde wrote:
Looking at Brainiacs photos, and reading carstenw's description, I would have to say that the 50 MP ZE does do this, but Samuli you'll know this in a few days when you've used your lens.

I can see "positive things" on your horse photos with 50MP, but the effect is really subtle - does 50MP need larger image size to show this properly?? LIke stated many times before, I questioned the flat rendering due to lack of samples showing the look. I'll really hope it's there, and it was just lack of proper sample images.

I'm really hoping to get the lens today, they said in store it will arrive today or Monday. Thou I don't have time to go shooting due to major go-live event at work going on.


adamdewilde wrote:
I'm thinking that if I can get a 50 1.4 ZE at a good price, I may try it out. However, if it's anything like the 85ZE, then it may not be worth buying.. Samuli I'll wait till you get the lens and give your full report


Hmmm, based on what you have written above and earlier I don't think it's for you. I would say 1.4/50 is very similar to 1.4/85 with few exeptions;
- less sharp wide open
- busier bokeh (also taking shorter focal length into account, talking about quality not quantity) & can have swirly bokeh
- less focus shift than in 1.4/85
Otherwise very similar, for example having similar "long focus throw" on normal shooting distances as 85 does.


I doubt there will be full report. I really hope it's good on image rendering issues what I have been suspecting there not to be due to lack of sample images missing. If it really is flat as very little number of good sample pictures indicate, I'll try to arrange some test setting showing it on Wayne's wished side-by-side shooting situation, even thou I'm not sure do I ever want to criticize the Holy Cow since it's defense forces are so strong.

Samuli