Bandi




Offline




• • • •


Upload & Sell: Off

Pics of my setup below... Tried to keep it as compact and lightweight as possible.


For the diffuser, I simply used a sqaure cut from a cardboard box, folded it around the flash to make a tube and taped it up firmly. It now just slides on an off the flash without any hassles. (Handy when changing to the 100mm with which I tend to use one of Brian's coke can diffusers, which I also have attached to a cardboard tube) I came across a plastic food container with a perfect half sphere frosted lid ($3.. bargain!), which has a very narrow lip around the edge. I cut the end off a soft drink can and the dome slips perfectly inside, with the narrow lip resting on the edge of the can. I cut about 6 slits along half the length of the can and bent them out over the outside of the cardboard tube and taped them in place. It all fitted together a little too easily
. Over the hollow, cancave end of the diffuser is a thin piece of cotton wadding.

For the tent, I used a 58mm cokin P adapter which obvisouly takes about a second to screw on or off the lens for when you do or dont want the tent attached. I use three layers of thinner, but slightly more opaque tracing paper rather than vellum as I couldn't find vellum at the time I first made the tent. Each sheet is kept seperate using a small velco dot. I have since made another tent using two sheets of vellum, but it didn't diffuse as well as the original one, which I'm still using.

One thing I have noticed is that the older and tattier the tent has gotten, the better the results with it! I guess all the crinkled sections of paper are now helping to throw the light around under the tent more.

I have the flash mounted on a dodgied up bracket... the base attaches to the tripod hole on the camera and was bought as is for about $10. I then use a spigot and small ballhead from a studio lighting setup on that base. The base swings around to move the flash further out when extending the MP-E. It is very light weight and allows the flash head to be positioned right next to the end of the lens.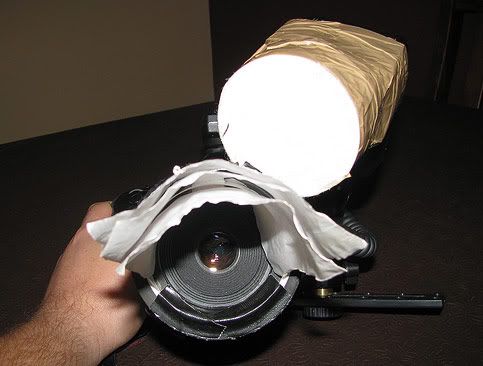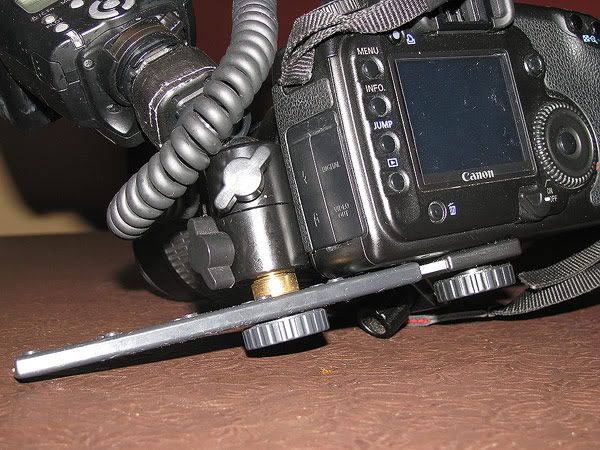 Examples: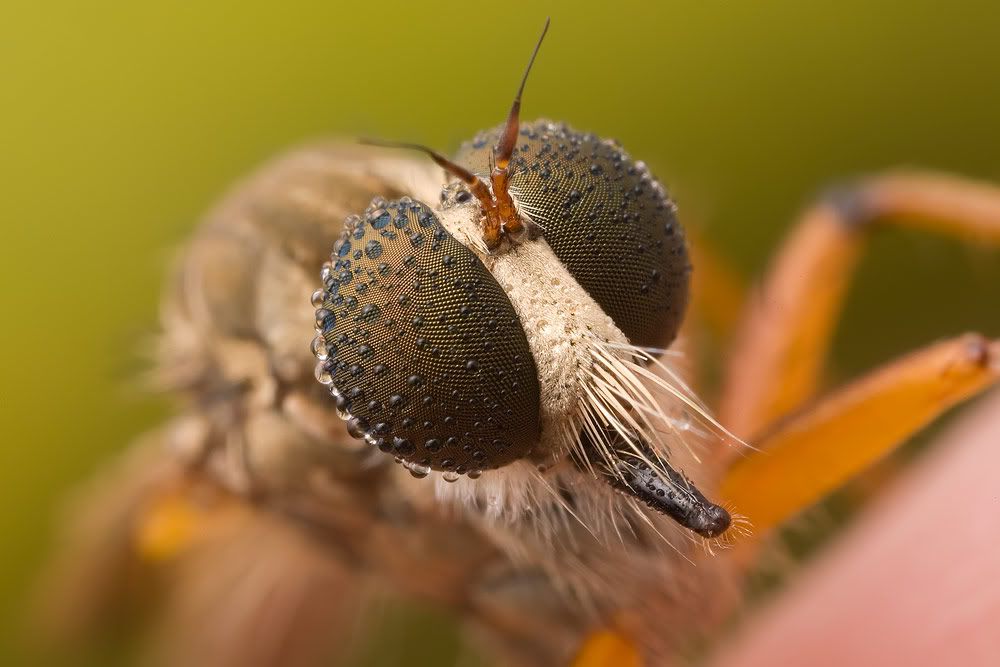 Edited on Jun 03, 2011 at 09:21 AM · View previous versions