mcbroomf




Offline




• • • •


Upload & Sell: Off

I was able to get access to a Coastguard helicopter a couple of weeks ago to lightpaint it at night.

I got there before dark so that I could have them position the helicopter where I wanted it to take the photos and to set up the gear and decide on composition. They have 3 helicopters and the one they chose was yellow. The normal CG colour is red and white, the yellow paint job is to commemorate their centennial last year.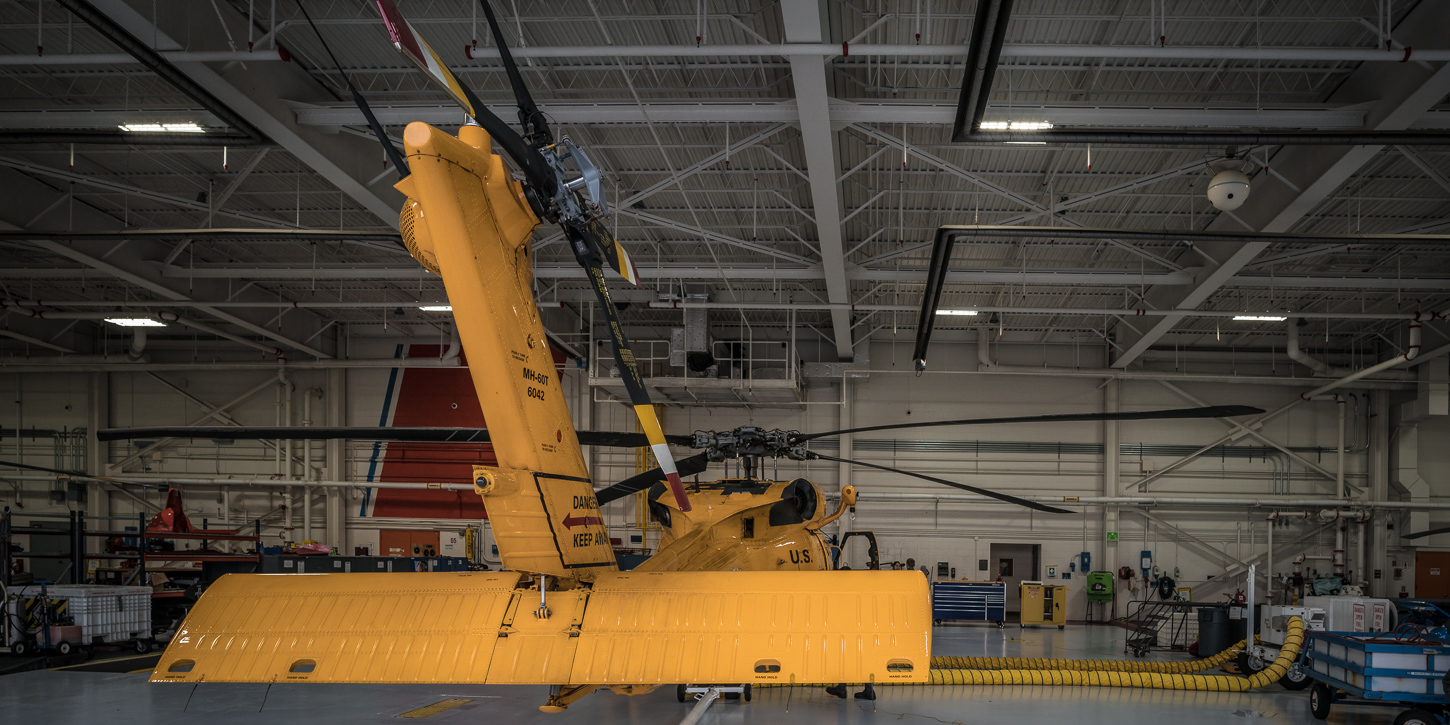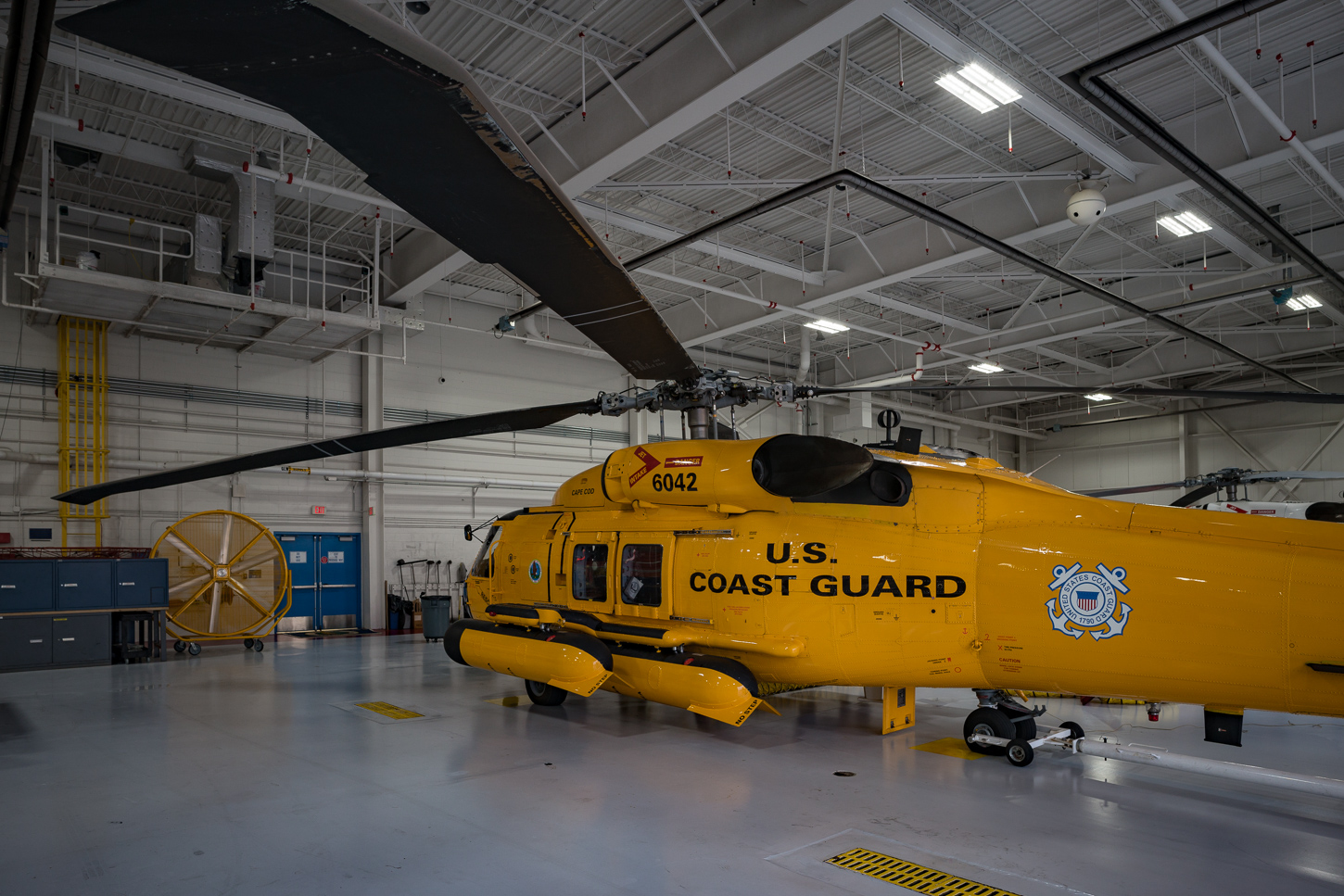 Towing it out of the hangar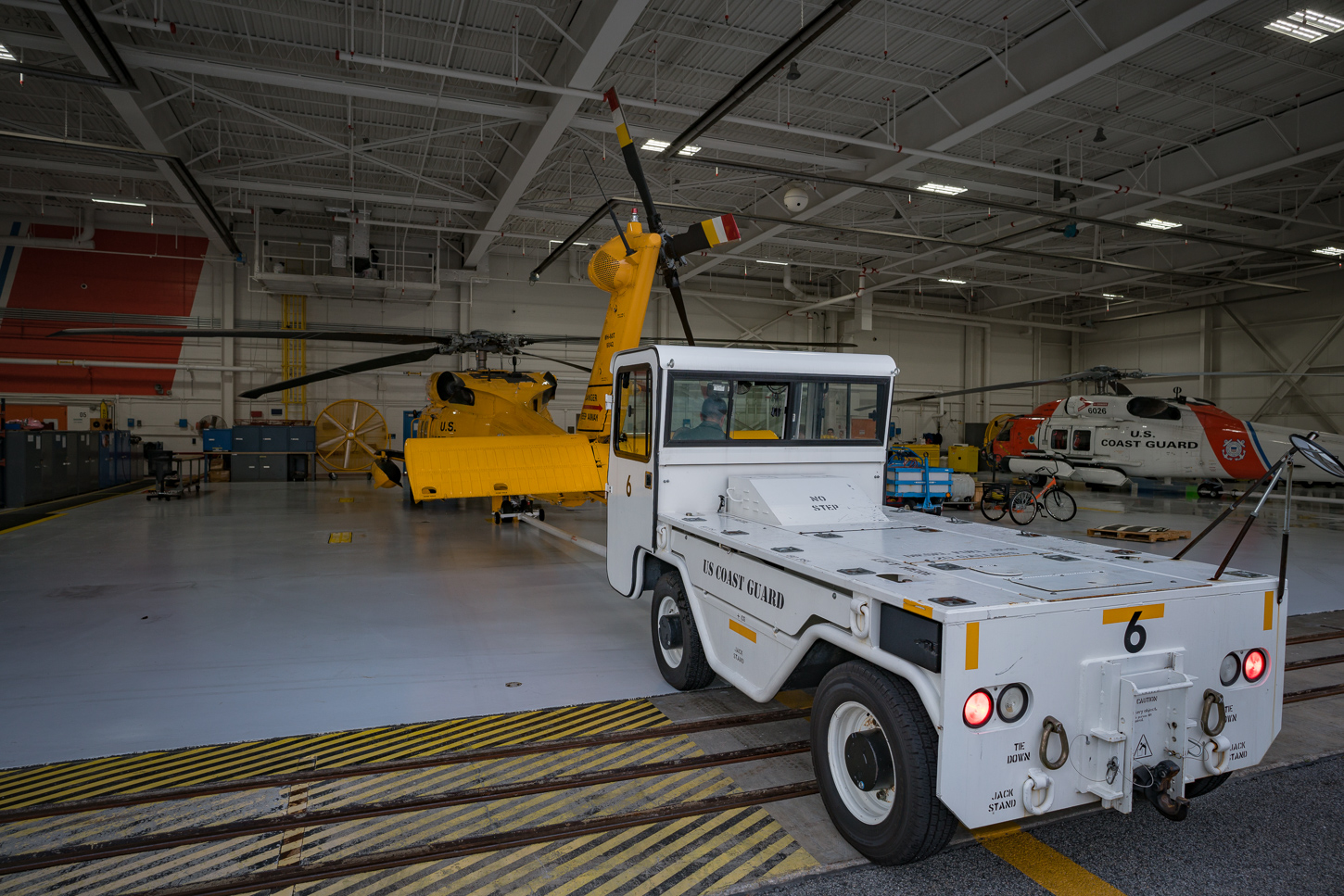 Into position and disconnecting the mule and tow bar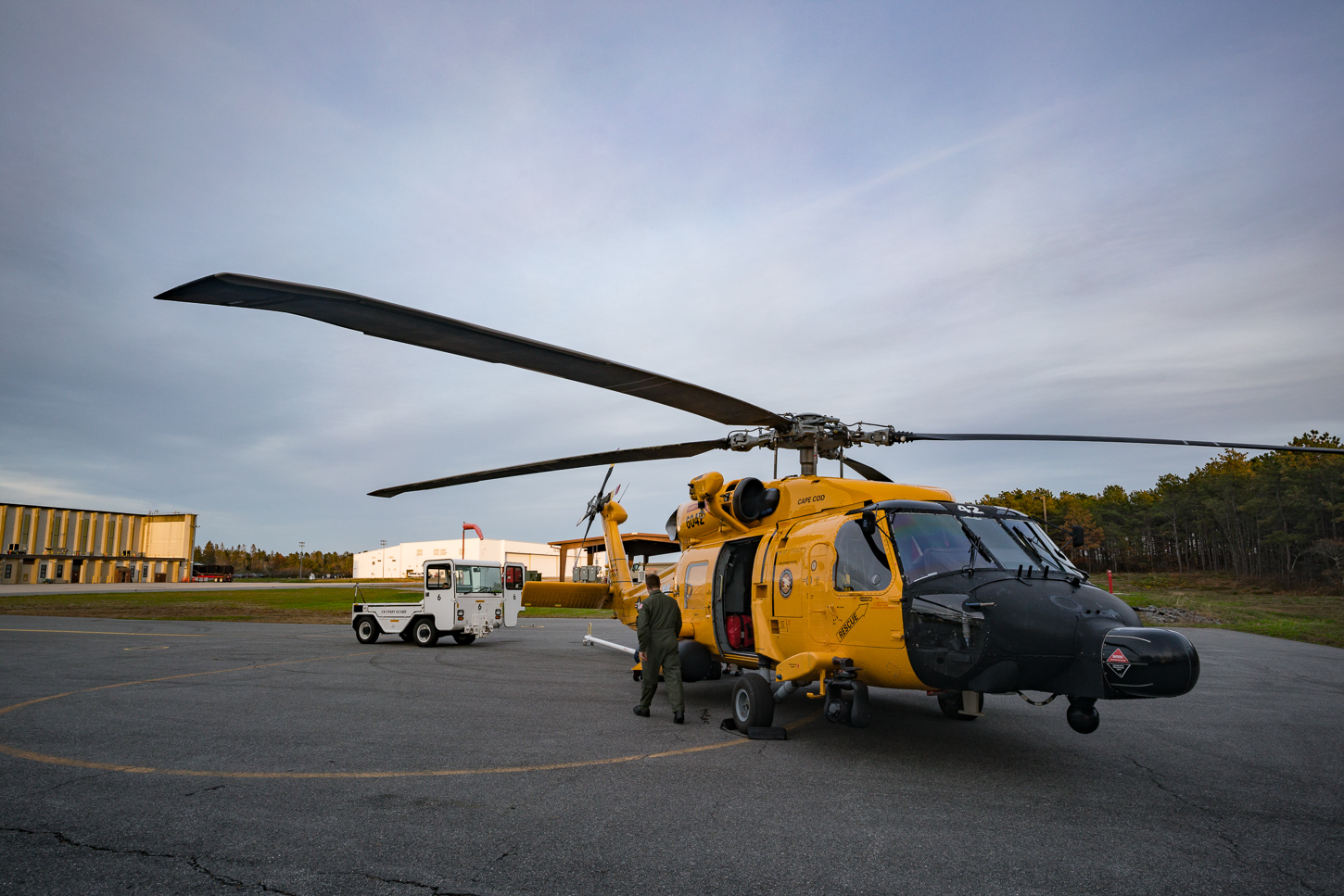 I initially thought that I'd like one of the compositions high and in front so I asked if they could bring over a pickup so I could use it with my tall tripod. I ended up not liking the composition so much but here's a shot. They had turned off some lights outside the nearest hangar that would have been pointing directly at the helicopter, so the only lights on were from the far hangar behind the fuel depot and some street lights a good way off to my left. Now wait for dark ...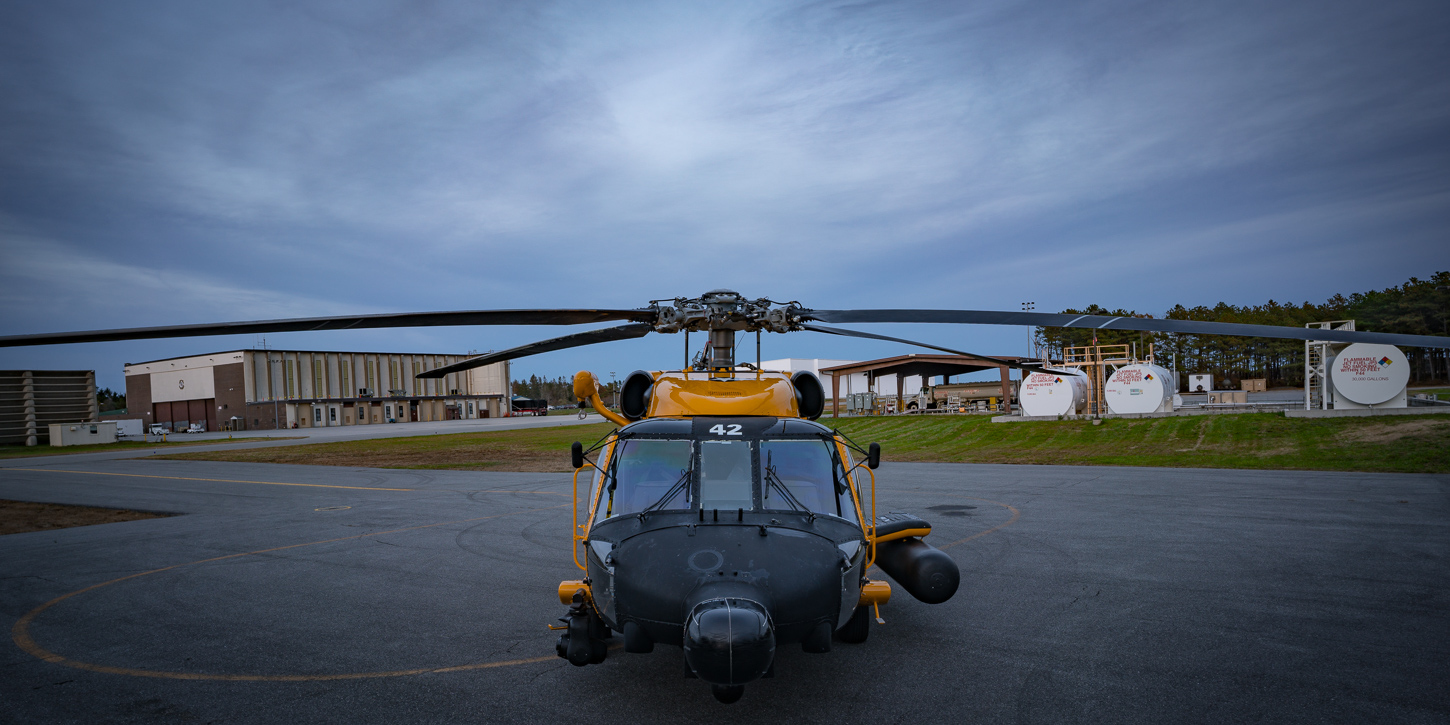 The moon co-operated beautifully. It was the night after the full moon and by chance it rose, shrouded in clouds, to the left of the tail, then came up moving to the right and crossing the rotors. The clouds stayed there and made it more interesting (by chance because I didn't set up the helicopter knowing where the moon was going to rise).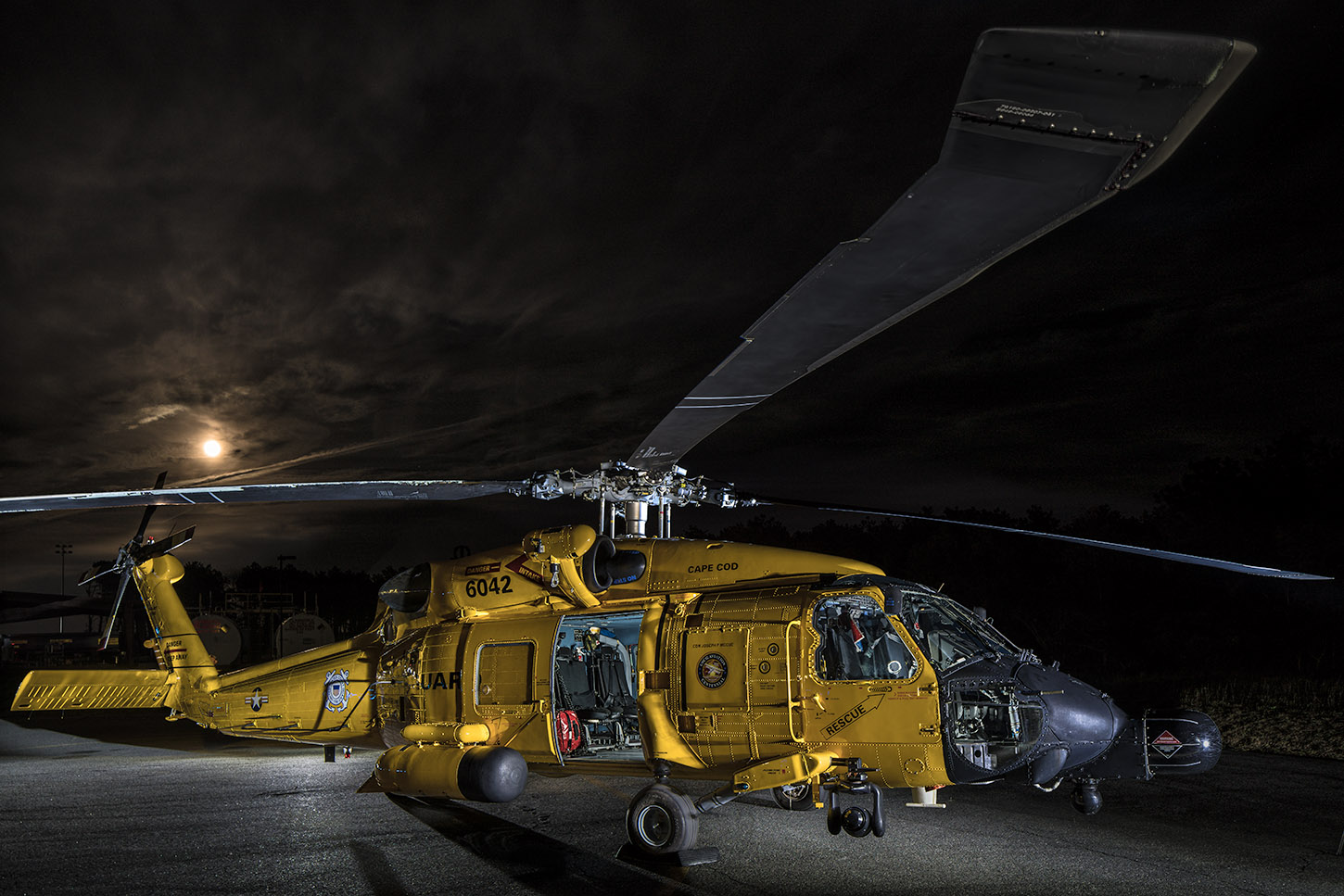 I took 48 images, lighting different sections in each (many repeats as I wasn't going to get a 2nd chance at this). I took shots with the cabins empty and with crew, and one crew member standing outside watching the engine in their startup position. Of the 48 I pulled 28 into PS as layers, and ended up with 18 of them in the final comp. Here's a gif showing the lighting by section. The layers in PS had been masked before I created the gif so you don't see what I call light splashover. I use a focusable flashlight so my lighting it fairly controlled, but there are good sections that have to be masked out in many or most shot. I set each lighting layer against the final sky background so you don't actually see the moon rising like a timelapse.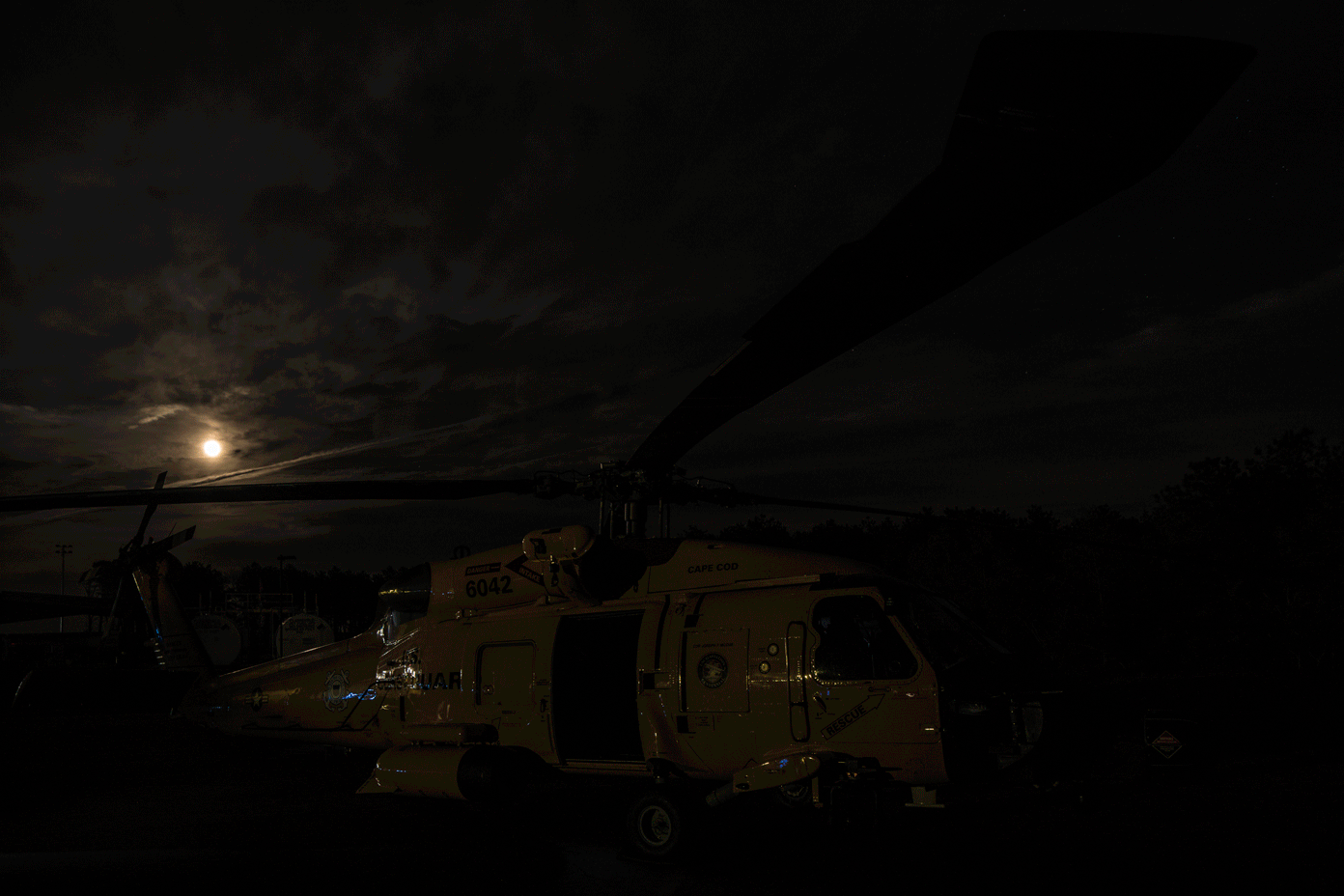 Sony A7R2 / Canon 24mm TSE II / Metabones 4

Mike