k-h.a.w


Offline




• • • •


Upload & Sell: Off

| | |
| --- | --- |
| p.1 #1 · p.1 #1 · Noct-NIKKOR 58/1.2 images, taken with Sony cameras | |
At this url

http://www.nikkor.com/story/0016/

used to be a paper, written by the Nikon engineer who designed the original Noct-NIKKOR 58/1.2 lens.
The paper explained how an aspherical lens element was used to reduce/eliminate sagittal coma flare.
Unfortunately Nikon removed this important historical document as part of their 100th anniversary celebration.

Thanks to RnRau http://www.fredmiranda.com/forum/topic/1509357/1#14192772 for pointing to the new url, quote:

NIKKOR - The Thousand and One Nights No.13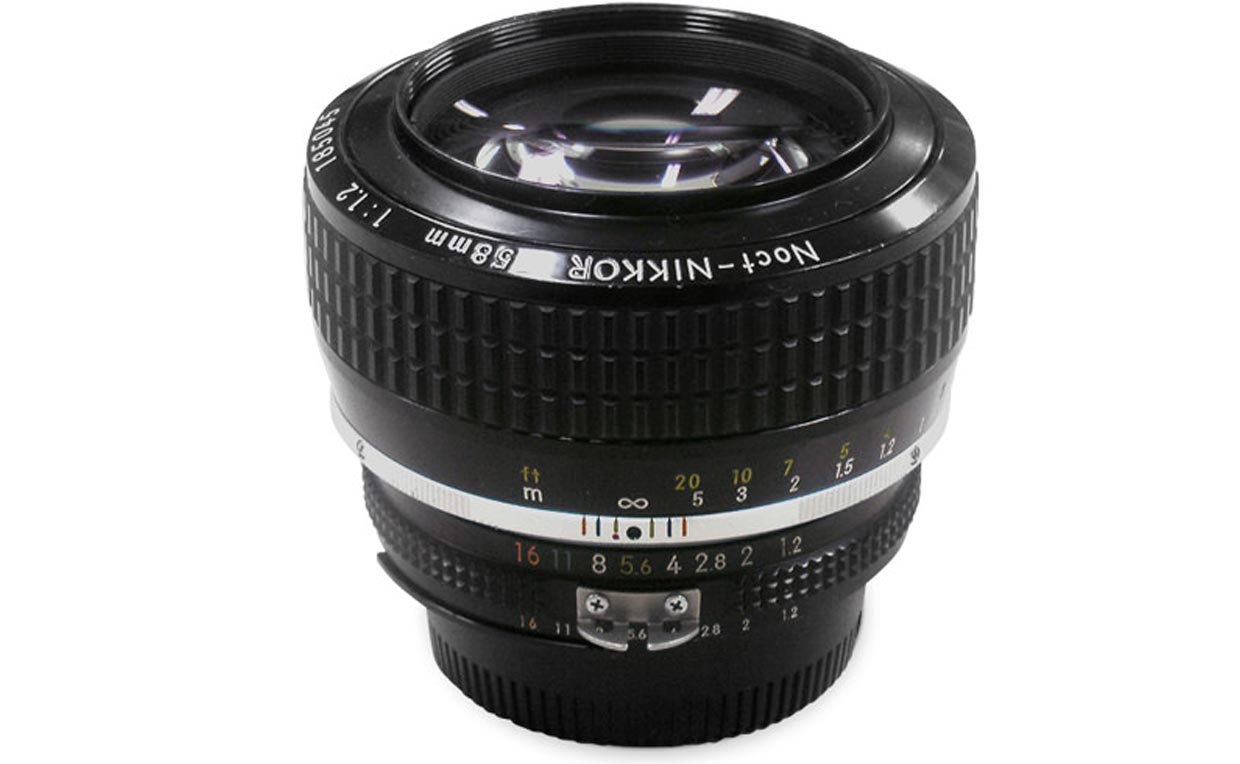 An aspherical surface got over sagittal coma flare
AI Noct Nikkor 58mm F1.2
This time I'm going to discuss a standard lens using an aspherical surface, the Ai Noct NIKKOR 58mm f/1.2 following the 6th Tale discussed "the world's first aspherical SLR lens," OP Fisheye-Nikkor 10mm f/5.6.
by Kouichi Ohshita

http://imaging.nikon.com/history/story/0016/index.htm


According to http://kenrockwell.com/nikon/58.htm there were two versions, namely the:

• AI version (1977-1981): 7 somewhat rounded blades, production volume about 2,500 lenses.
• AI-s version (1982-1997): 9 straight blades, production volume about 9,000 lenses.

I have the later version with 9 straight blades.
The Noct-NIKKOR 58/1.2 is quite different from the recent AF-S NIKKOR 58mm f/1.4G lens.

According to KenRockwell, quote:

"The 58mm f/1.2 Noct-NIKKOR is very special aspherical lens that was designed expressly for photography that involves brilliant points of light against dark backgrounds at large apertures."

The TechArt Pro (TAP) autofocus adapter, used on my Sony A7rII, A9, and a6300 cameras, turns this manual only lens into an AF experience, so that finally one can achieve in-focus images even with an wide open aperture.

As this lens is fairly unique and has become a collectors item, I thought it might be of interest to show a variety of images I have taken with that special lens.

The first image is a panorama of 3 images.






Sony ILCE-9 + Noct-NIKKOR 58/1.2 @ ISO 1600, FOCAL LENGTH 58.0 mm (58.0 mm in 35mm), APERTURE f/5.6, EXPOSURE TIME 0.01667s (1/60).

Please, join the fun and post your images taken with a Noct-NIKKOR 58/1.2 lens on a Sony camera.

K-H.

Edited on Sep 27, 2017 at 10:50 AM · View previous versions