Carl Auer


Offline




• • • • •


Moderator
Upload & Sell: On

| | |
| --- | --- |
| p.1 #1 · p.1 #1 · 2013 NCAA Football - Central Arkansas at Colorado | |
Pics from Saturday's game.. Still have not got around to posting my high school stuff from the week between the to Colorado football games...Under a flood watch here, so maybe I will after this...

Buffs are one win better than they were last season, so it can not be as bad a season...although, Fresno State is this Saturday, then the University of Nike

1. 6pm start made for some nice soft light to start the game...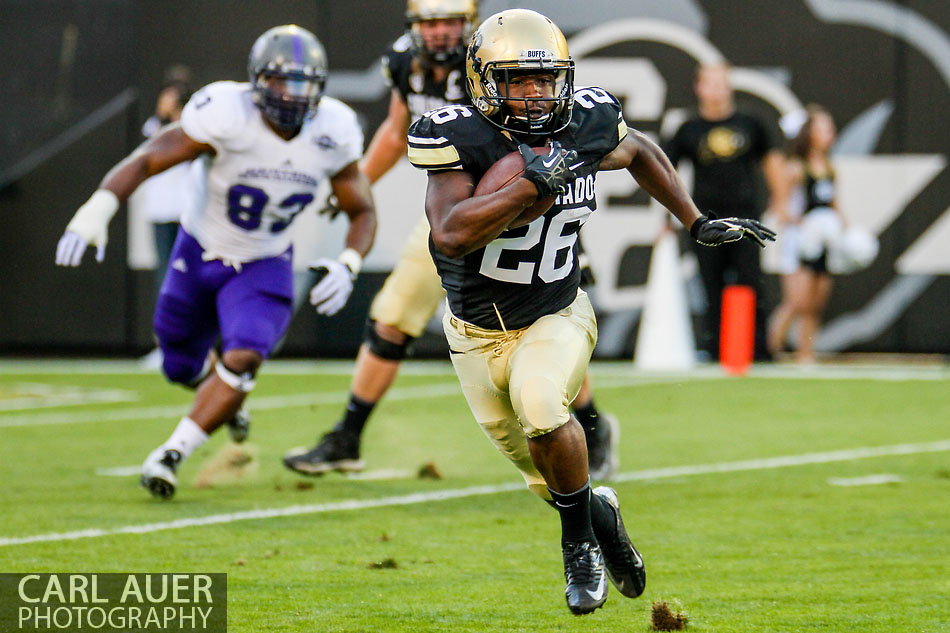 2. Not my best shot, but I liked the linebacker laid out trying to make a tackle.







3. Where's Waldo, the college edition.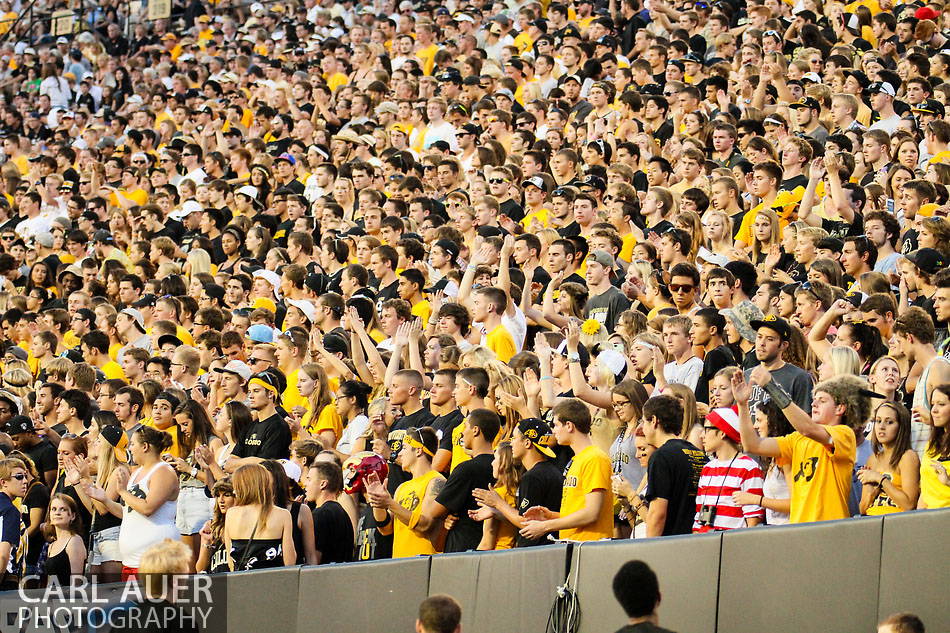 4. Pick 6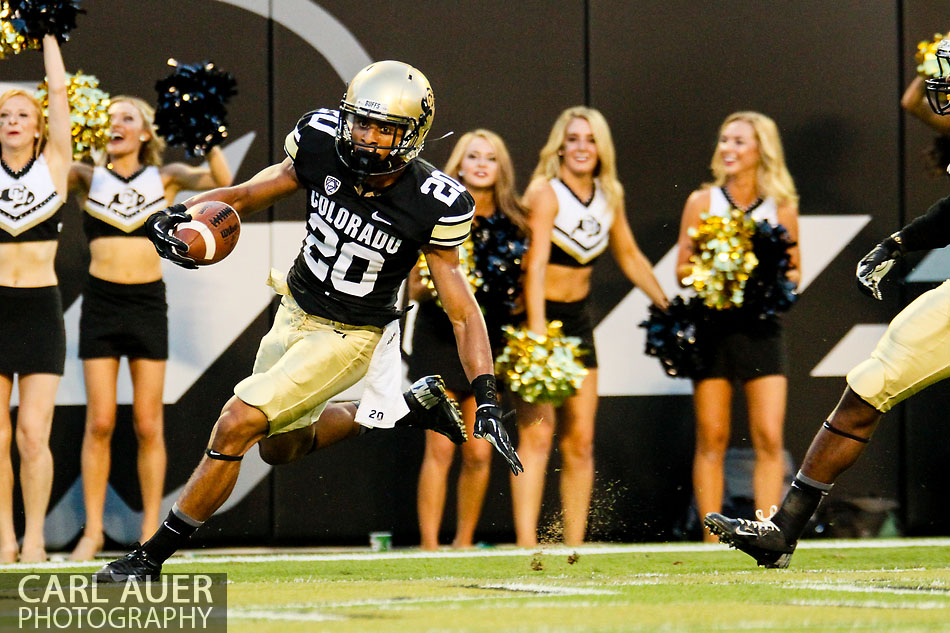 5. Not a lot from Central Arkansas except for some standard qb shots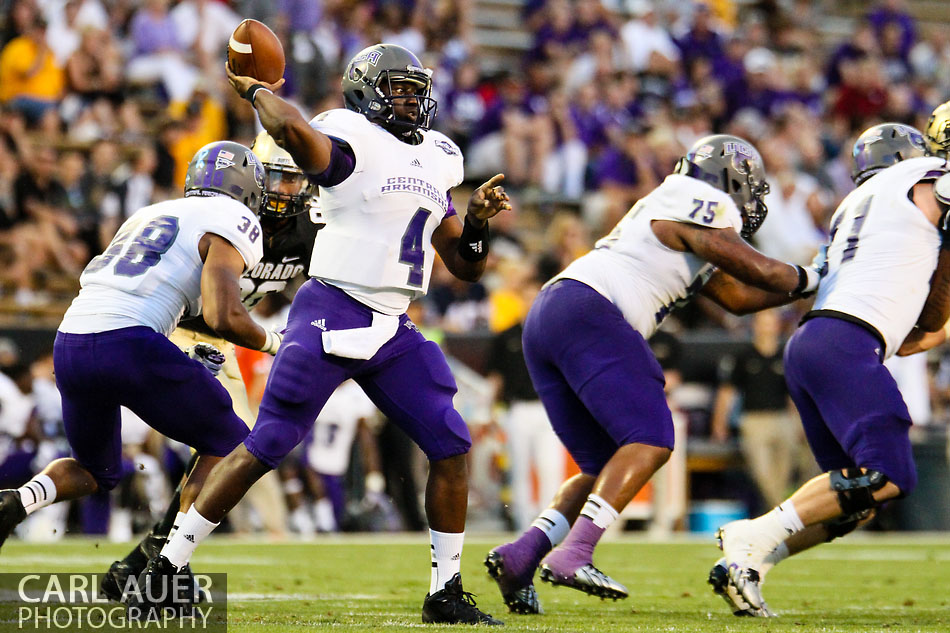 6. Coach was afraid of Ralphie running over the players so he jumped out before the game and Ralphie did not run, so this is from him running to start the third quarter.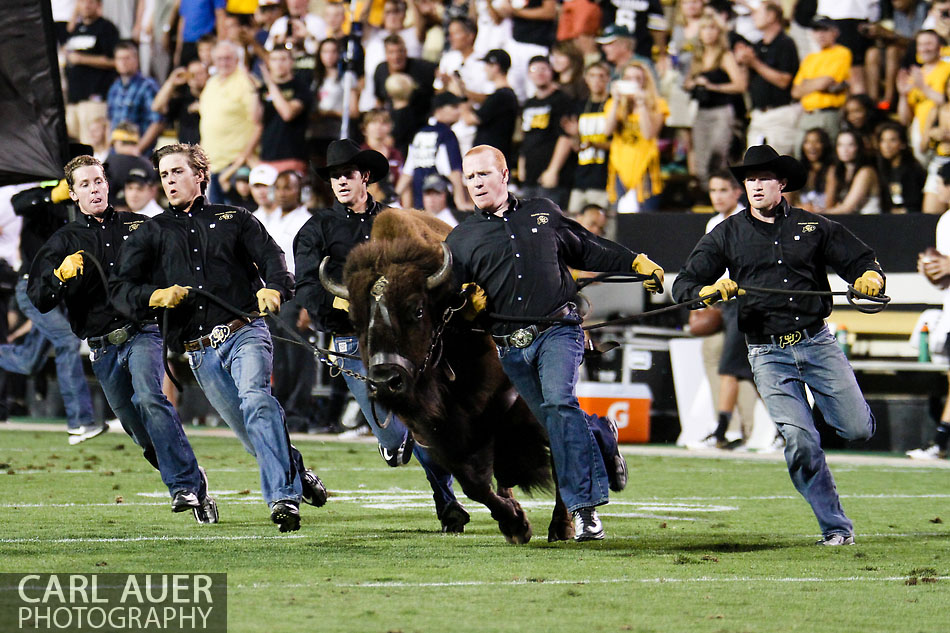 7. Buffs D looks good...another Pick 6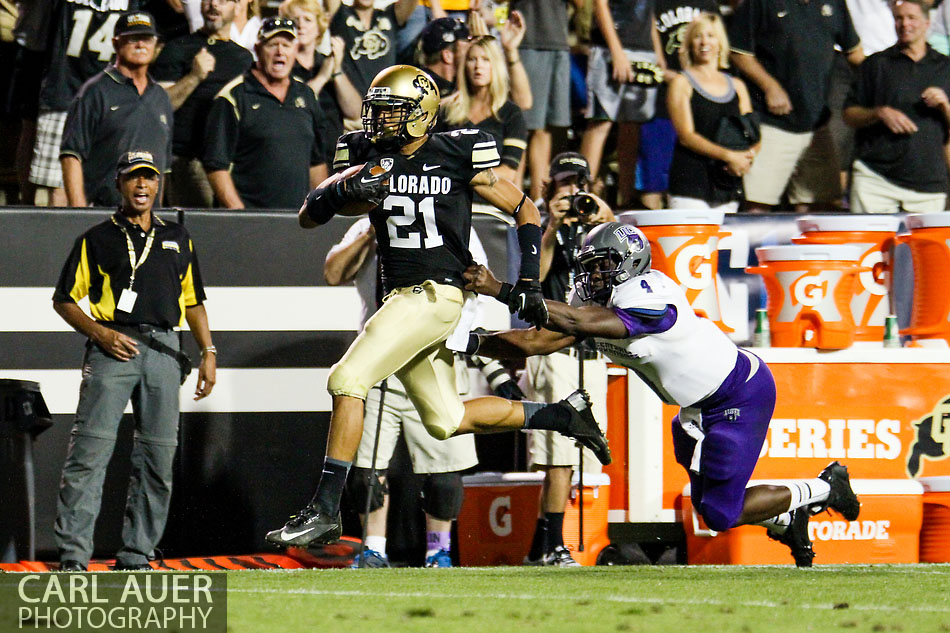 8. Offense was not bad either, if you passed to Paul Richardson (6). Harsh stadium light in the center of the field.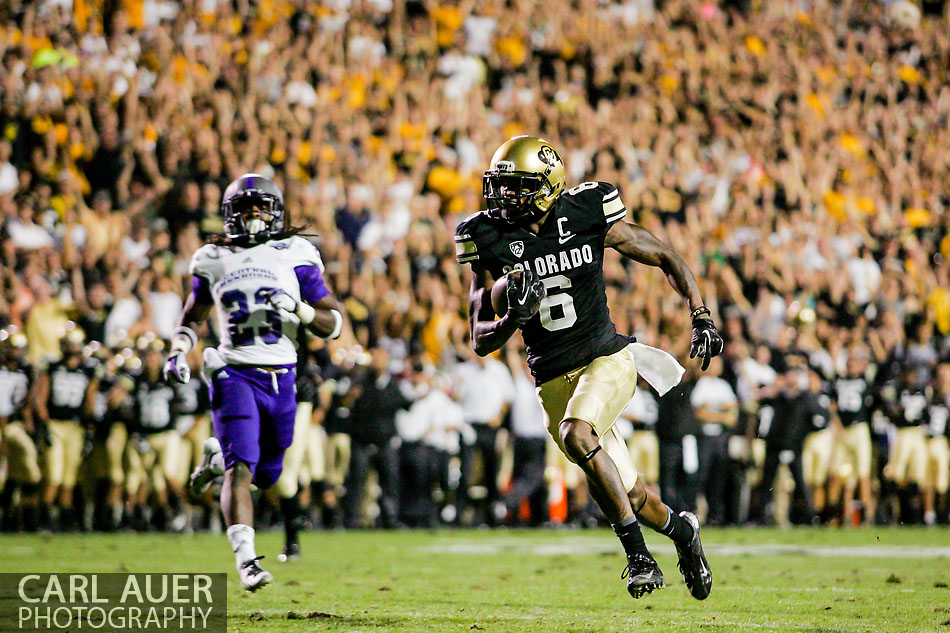 9. Another passing TD







10. With just over 2 minutes to go, Central Arkansas was two TD's down. Started to march down the field than went for a bomb that if it connected for a TD, we were sure they would try an onside kick. Instead, a game clinching interception for Colorado.