Carl Auer


Offline




• • • • •


Moderator
Upload & Sell: On

| | |
| --- | --- |
| p.1 #1 · p.1 #1 · 2013 MLS Real Salt Lake at the Colorado Rapids - RMC | |
What a weird night. I left early for the game because the Broncos were having their first practice at Sports Authority at the same time as the Rapids game, so I figured traffic would be bad. When I got there, the winds were horrible, dust storms surrounding the park. About an hour before the game we were under a tornado watch, with a tornado warning about 20 miles east of us. Then after the game started, lightning struck within 6 miles of the field, so we ended up with a 62 minute weather delay.

Game ended up in a tie, which was good for the Rapids. It meant that in the three games against RSL this season they went 1-0-2 and with that one win, reclaimed the Rocky Mountain Cup. The first few photos have an odd yellowish tint, but that is dust in the air from the dust storms. It came into the stadium and when it hit the lights, things went yellowish for a while

1. Might have burned the clouds in a bit too much, but this was pretty close to what it looked like until the sun went down.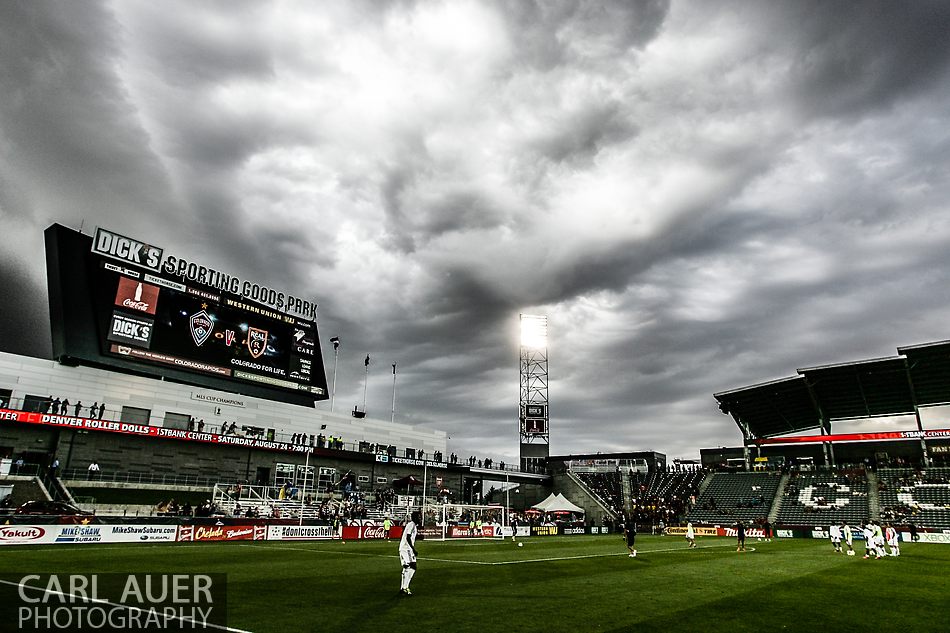 2. I switched my shooting sides to stay close to the exit to the media room incase we had to seek shelter. I missed some good battles for the ball by not going to my normal area. A little action close to me, but nothing great.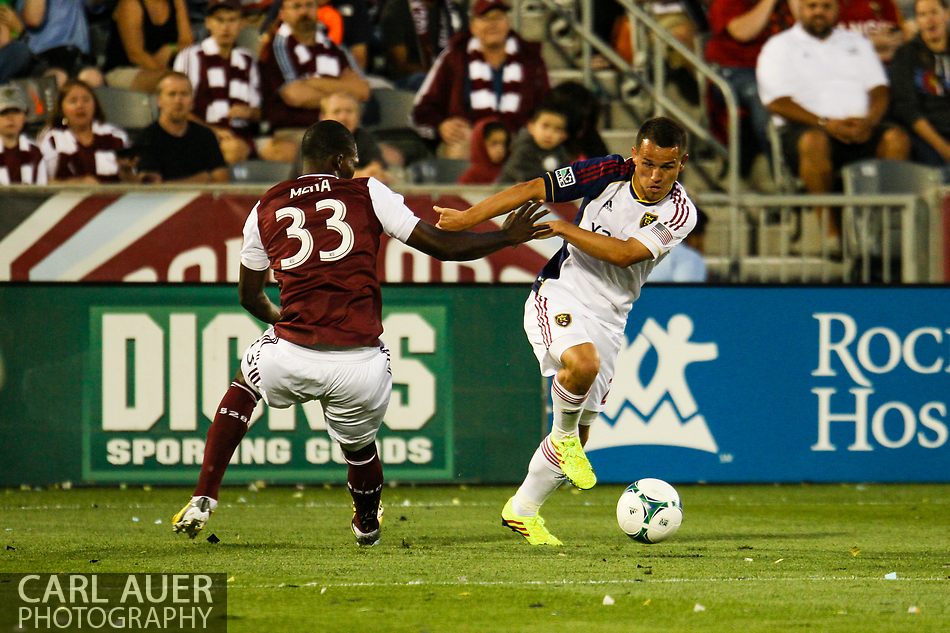 3. refs really let a lot go in this game...lots of no calls.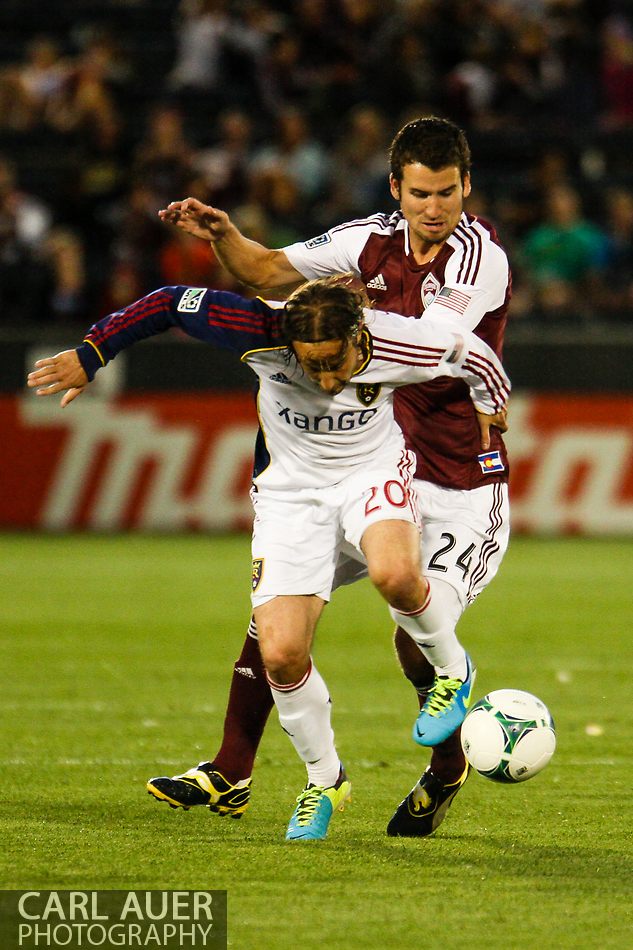 4. I know, backs. But this was a foul that would force a Real Salt Lake PK, that did not happen for over an hour. As soon as the ref set the ball for the PK, he cleared the field due to lightning.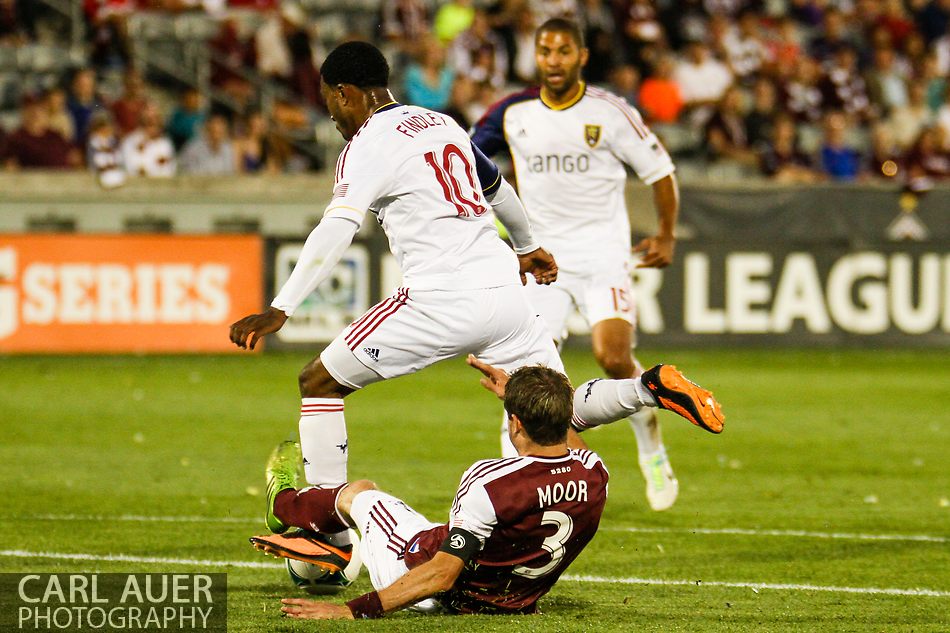 5. Then the rain came.....and came hard.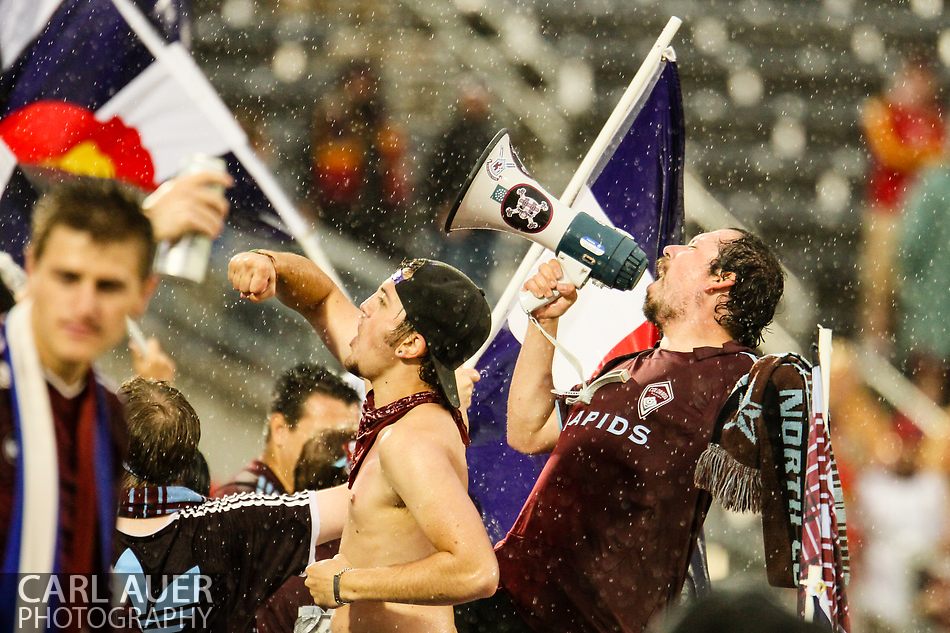 6. Real hard, but the lightning was gone...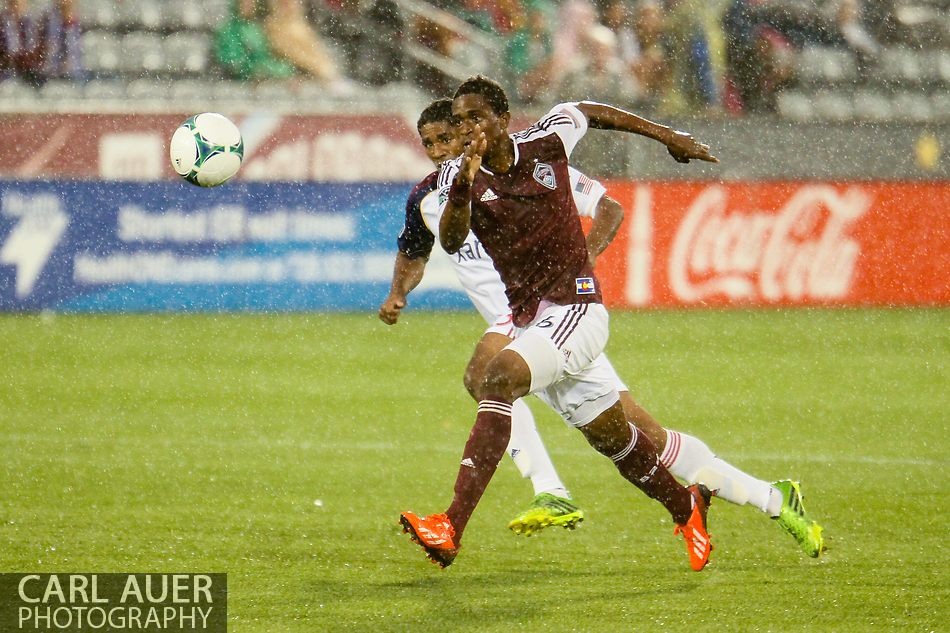 7. Poor Drew Moore here looked like a wet rat...







8. A little action in front of me finally...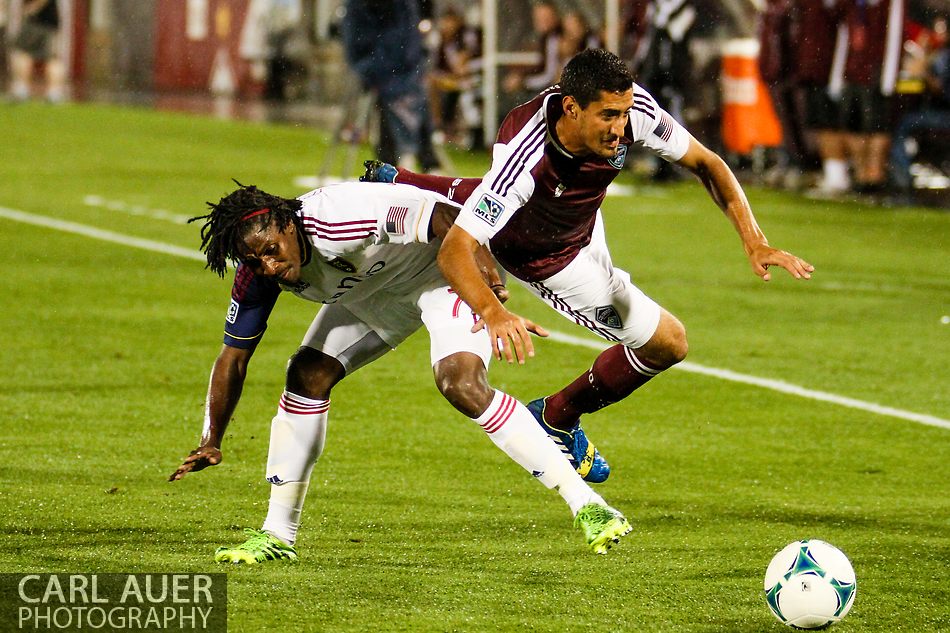 9. According to the video board replay, this was a goal, but the side official was blocked and the head official was too far back to see for sure.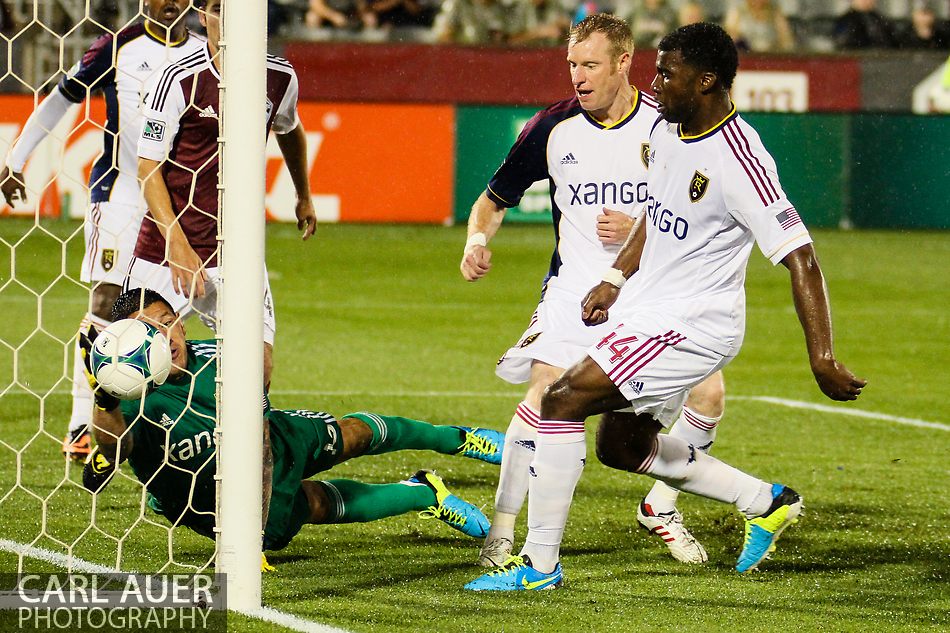 10. I was so mad here. The 2nd Rapids goal was on a throw in, and I knew exactly what was going to happen. I framed up right in front of the goal and as the ball flew threw the air, a video cable puller walked right into me not paying attention. At least I got part of the celebration.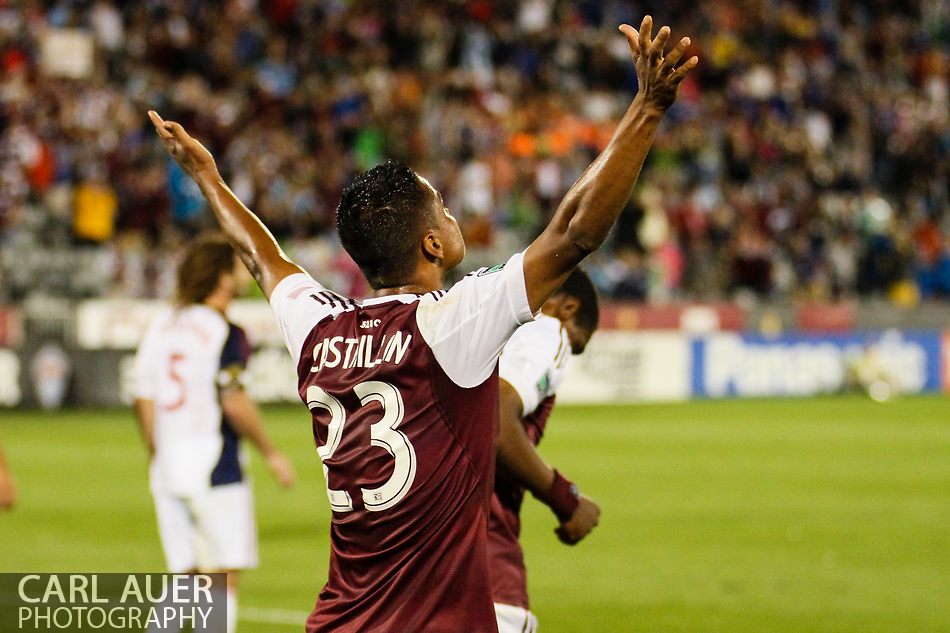 Not my best night out... I could fix the color a bit, but honestly, with the weather we had, this is pretty close to how it looked in real life...