Carl Auer


Offline




• • • • •


Moderator
Upload & Sell: On

| | |
| --- | --- |
| p.1 #1 · p.1 #1 · SNOWPOCALYPS - USMNT vs Costa Rica WC Qualifier | |
Ok. I have lived in Alaska for a total of 18 years, and up there as a photographer for 9 years. Since moving to Colorado in July of last year I have shot my first football game in a snow storm and covered the high school state soccer championships in a blizzard. But in all my years in Alaska shooting the Iditarod and skiing, I have never had a harder shoot than I had Friday night covering the World Cup qualifier between the US Men's National Team vs Costa Rica.

I got to the stadium and it was barely spitting a few snow flakes, but a cold wind was blowing. I had my Iditarod boots on, long underwear, wool socks, my Iditarod gloves, sock cap...plenty of clothes, but I can honestly say, it took me by surprise. When I came out on the field to shoot the game, they were plowing the field. The couple hours I was in the media room, a blizzard hit, and the amount of snow falling combined with the wind was horrible. I would take about 10 shots before I had to dump the snow out of my lens hood and clean my filter. I had trouble finding the shutter button because my fingers were numb. It was horrible......got to be my worst shoot ever. I really came away with nothing...had a killer bicycle kick right in front of me and focused on snow flakes instead of the play.

Here are some shots from the game....

1.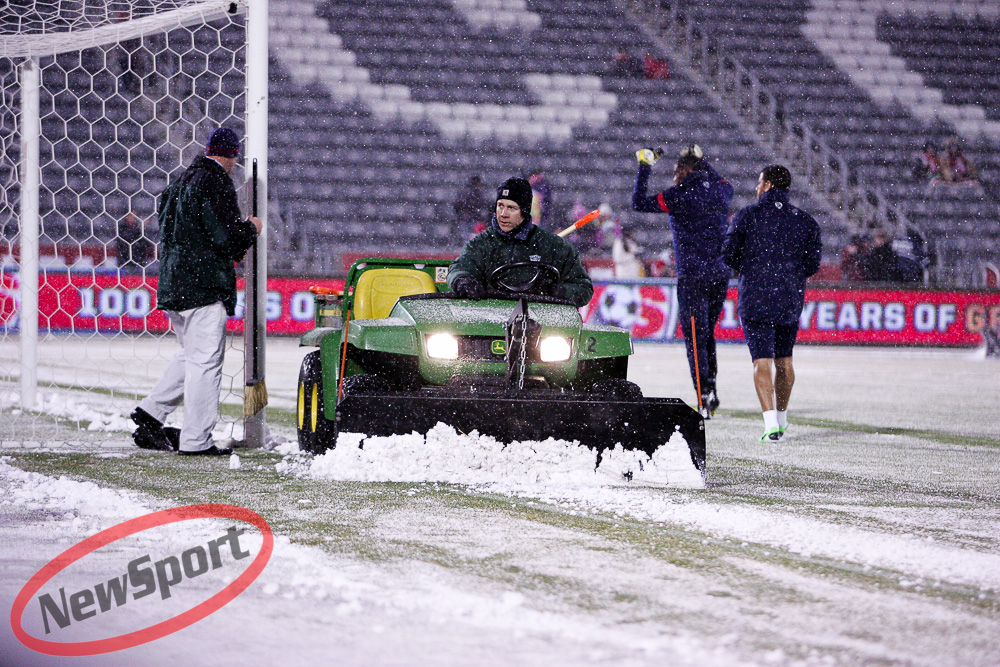 2.







3.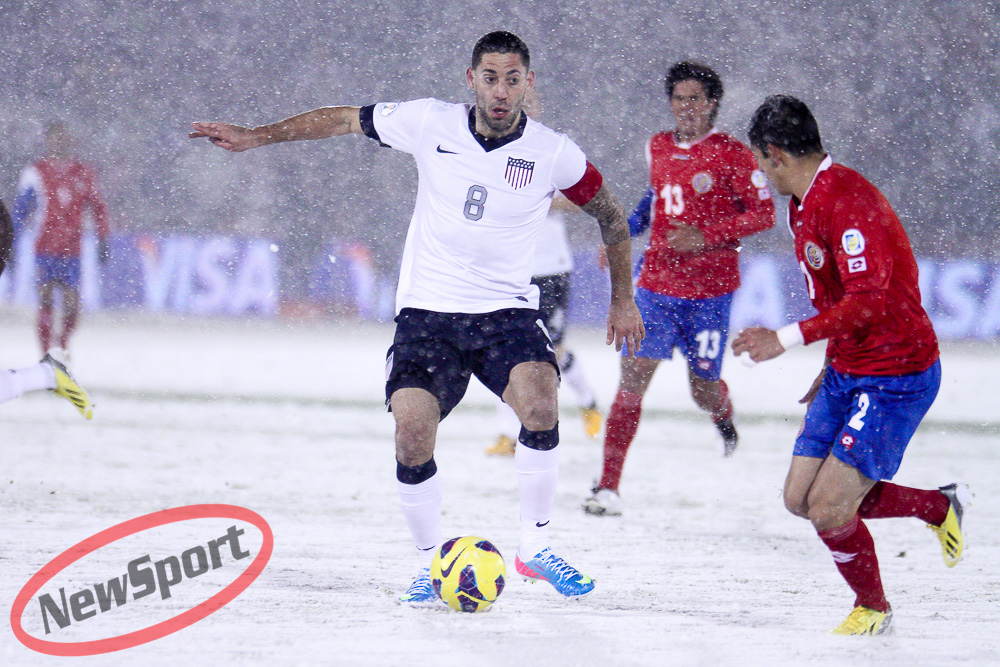 4.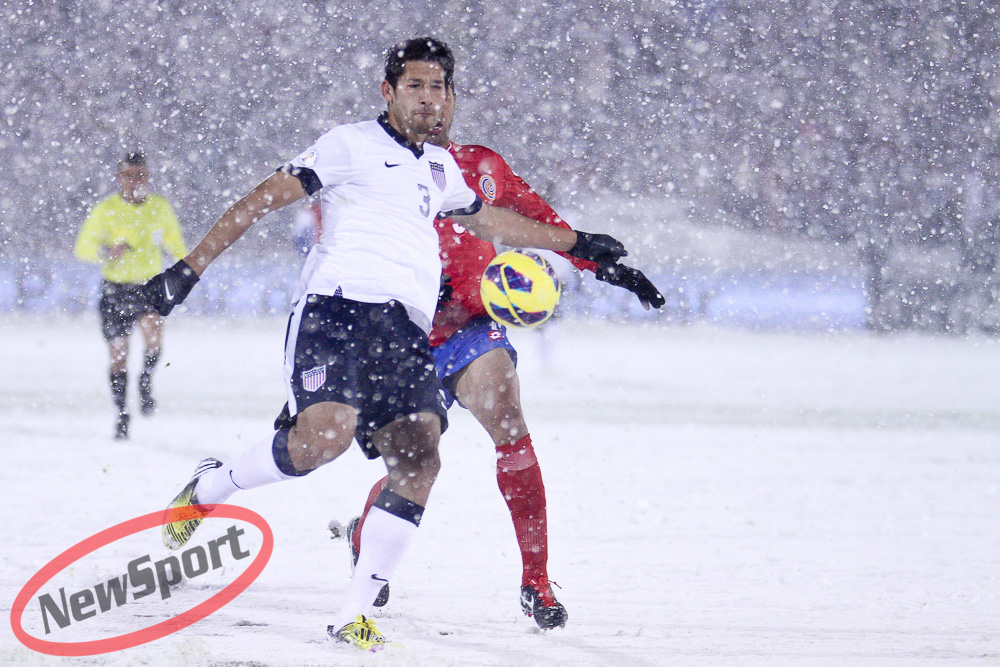 5.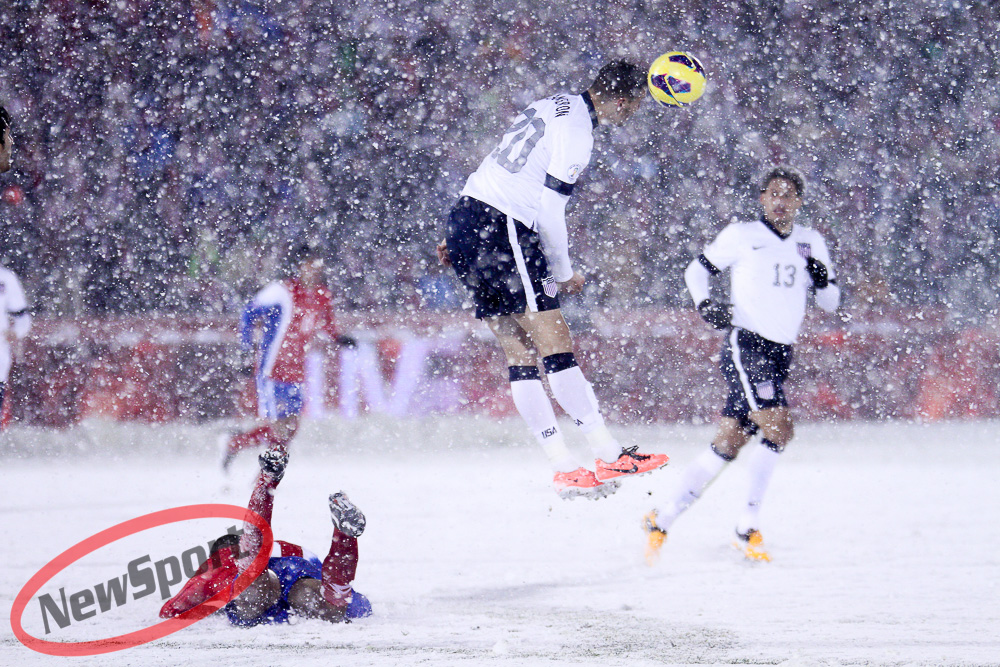 6.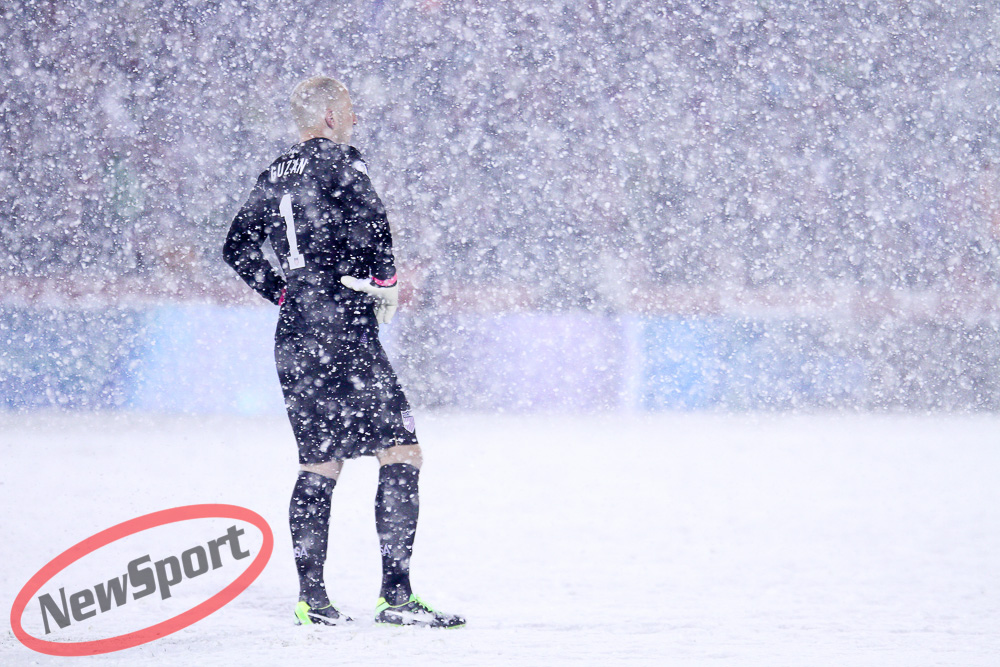 7.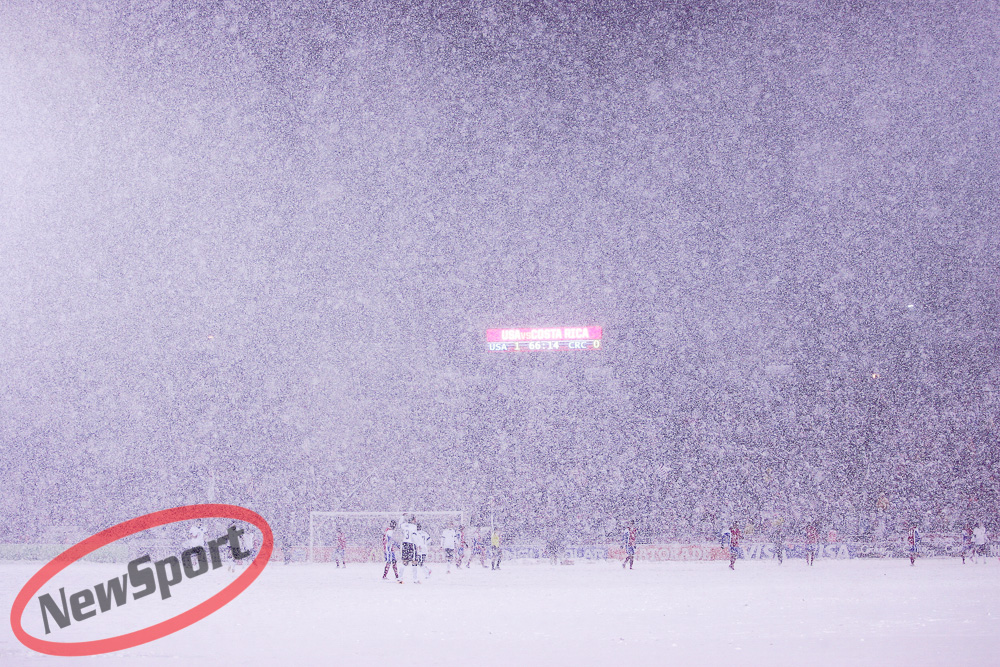 8.