Samuli Vahonen




Offline




• • • •


Upload & Sell: Off

15bit, The Kodak Q60 patch colors are known (Kodak lists them on ftp-site), so it can be used for many purposes. For example back in ~2003 (or so, can't remember exactly) there was one guy who made Excel-macro what created ultra high quality ICC profile (the ICC profiles made with commercial cheap programs are generally very bad quality, based to small mapping tables, which most likely cause as many issues as they solve). Also this target is quite good for manual evaluation assuming you have good monitor and monitor profiler. And it's publicly available (or at least was), thou quite expensive (~100USD), so it's quite good reference for colours, I use it sometimes, but only when I'm carrying Kata Ul-222 bag since I keep it there


For this "color reference photo" I used it to see do I need to change anything else than white balance and tint (based on color picker RGB values compared against my memory of what kind of values I should get from few control colors I use frequently).






Mescalamba, I don't add any sharpening to RAWs (Apple Aperture has "box" which I can add to adjustments, but it's sharpening is awful, similar to Lightrooms sharpening, thou I haven't tried that for few years). I get similar sharpness and detail no matter RAW-converter I use, it's just question how one resizes the image. Based on my findings there are two methods which work: Lanczos and step sharpening. The "bicubic" and other methods make the small textures disappear and make images look bad - adding sharpening in final size to that textureless image just enhances the edges but does nothing to textures. Some discussion about ImageMagic was in Sharpening for non-PS users.






Zaits, your sunset photo is really nice, thanks for sharing. Thou it was difficult - nothing worked which works with 5DmkII files. No matter how I turned sliders in Apple Aperture I could not get what I wanted (almost got but then there was side effect of "halo" above the dunes in middle distance similar as Taylor's image). So I exported -1.3EV, 0EV, 1.3EV and combined in PhotoMatix Pro tone mapping and finalized in PhotoShop (removed sensor dust, adjusted black point and gamma).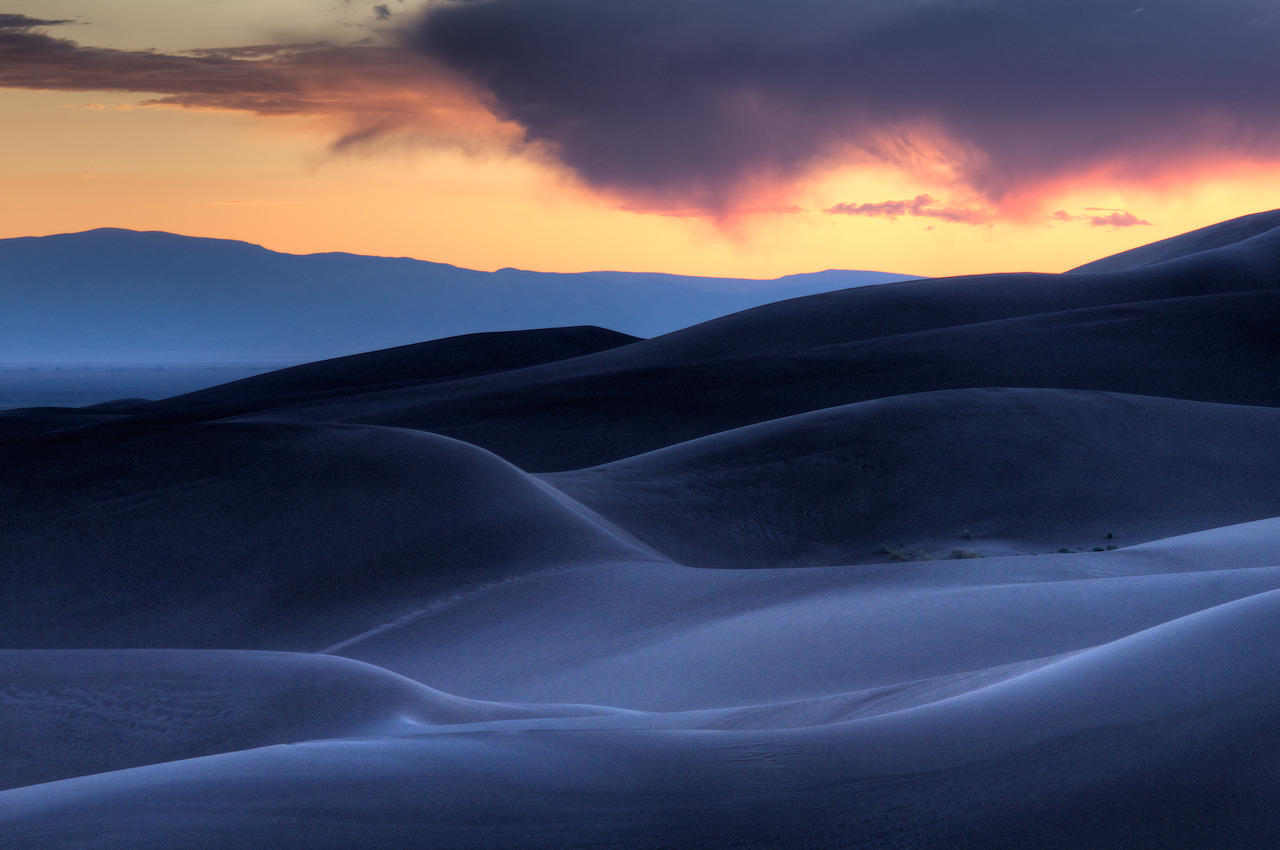 Samuli