Carl Auer


Offline




• • • • •


Moderator
Upload & Sell: On

Yes, I have shot skiing, dog sleds, and other snow sports during my years in Alaska, but I never got to shoot a football game in the snow. But, after moving to Colorado, I finally got to shoot a snow game....I was not impressed. I was cold, camera kept wanting to focus on the flakes of snow falling, flash (shooting at night for MaxPreps) kept illuminating every flake and the frozen grass was reflecting my flash, so basically, the night sucked....

Anyway, here we go. Canon 7D, 120-300 2.8, 580ex II, off camera cord with flash about 30" bellow camera

1.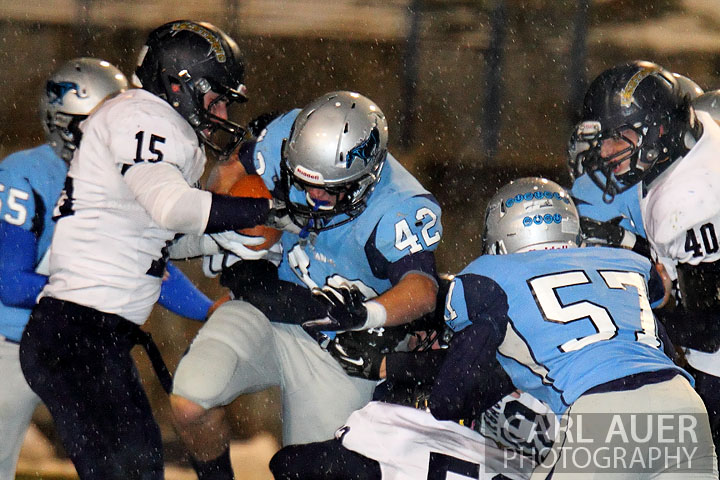 2.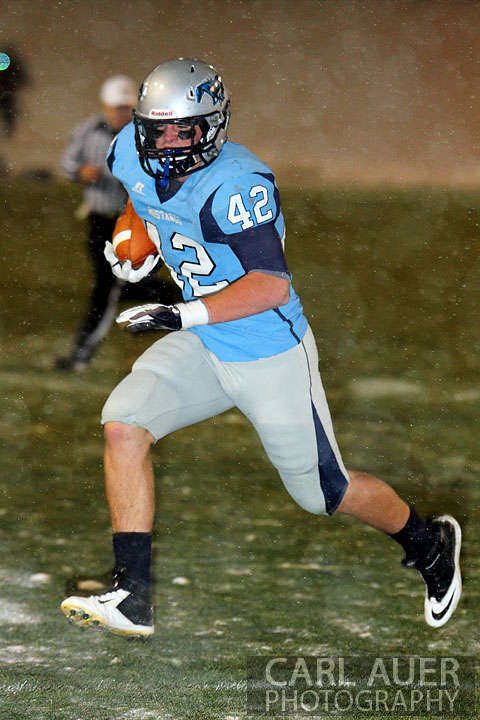 3.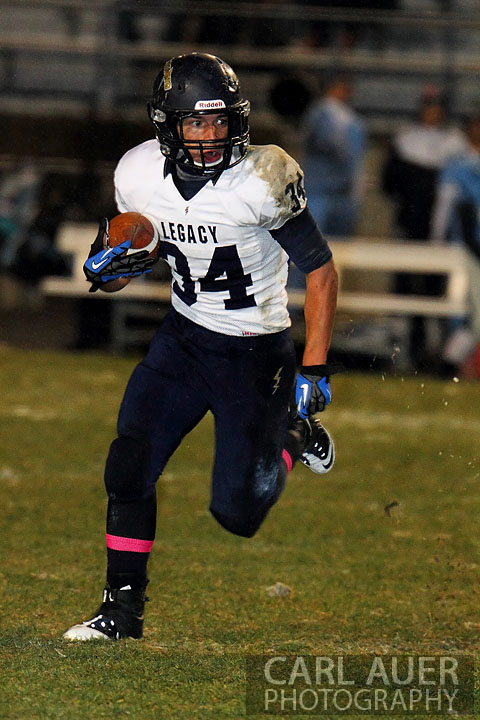 4.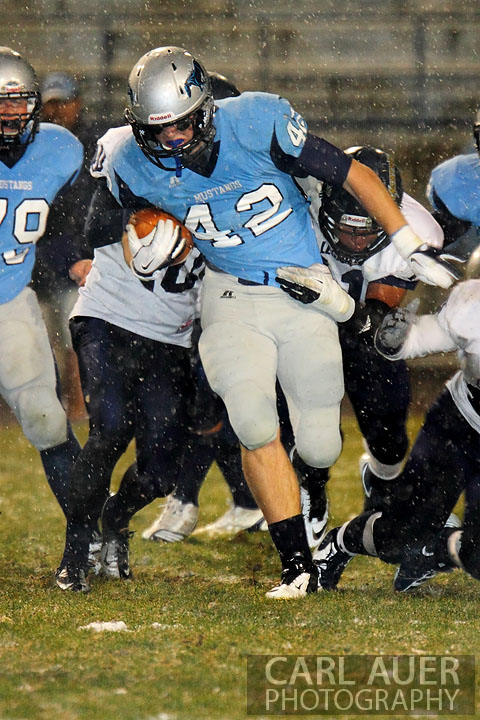 5.







6. This shot ticked me off. I had the receiver framed, then he dropped down to his knees to catch the low thrown ball. The sign that is behind him states the elevation of the stadium, which, if I would have known he was going to drop to his knees, I might have changed my aperture and try to get the sign and him in focus.







7.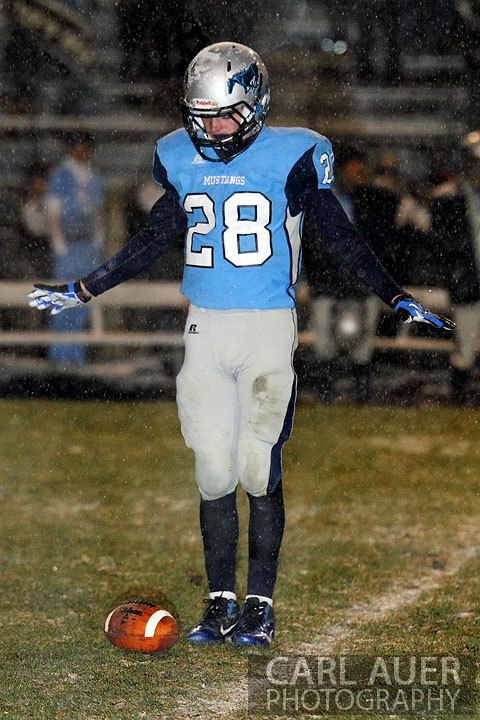 Thats all for now. I have 2 more games from Friday to post later and my last MLS game of the season from last night to post later...