Gunzorro




Offline




• • • • •


Upload & Sell: On

| | |
| --- | --- |
| p.1 #9 · p.1 #9 · 16-35 II + step down ring + 77mm ND110 - Vignetting? | |
This thread, and my comments, had been nagging at the edge of my mind since I posted my replies.

Well, I guess this is where the bullshit ends and reality sets in!

By that I mean my recall of the effects of the step-down ring and 77mm filters = bullshit. Memory isn't nearly as accurate as concrete testing. That's the bad news. (The good news is that I'm willing to check my claim.)

The good news for OP boingyman is that he should be happier than he was a few minutes ago.


I was in a similar situation to the OP, having received a windfall of really nice 77mm filters, including two B+W PL (one a Kasseman), as well as a couple Grad ND. So I had an interest in getting the most use out of them that I could. Since I'd been moving slightly away from 77mm threaded lenses for nature, that left me wanting to see if they would work on 16-35II. I tried, and wasn't too impressed at the time, hoping for completely clear field of view without vignetting, or not much vignetting. Since I got some at the wide end, I lost interest.

Here's a quick update of test shots with the 16-35II shot f/2.8 (should be least defined vignetting, but wider pattern) and 7.1 (should show sharper edge pattern on vignette circle). These are shot at middle distance, focused on the middle upright white post. Closer up would reduce the vignette circle, infinity would slightly increase its intruding into the image. I also shot a couple shots at near infinity and f/8 to see the effects.

This is what the front of the lens looks like with step down ring with Hoya UV (thin) and B+W CPL (normal thickness).








The thicker B+W was used for the test shots.

I sort of apologize for the banal backyard subject matter. (Hey, look, it's overcast in Southern California!)
I'm only interested in documenting the answer to the post, not aesthetics (at this time). Hope you find the results self explanatory.

Here are the f/2.8 shots.

16mm






20mm






25mm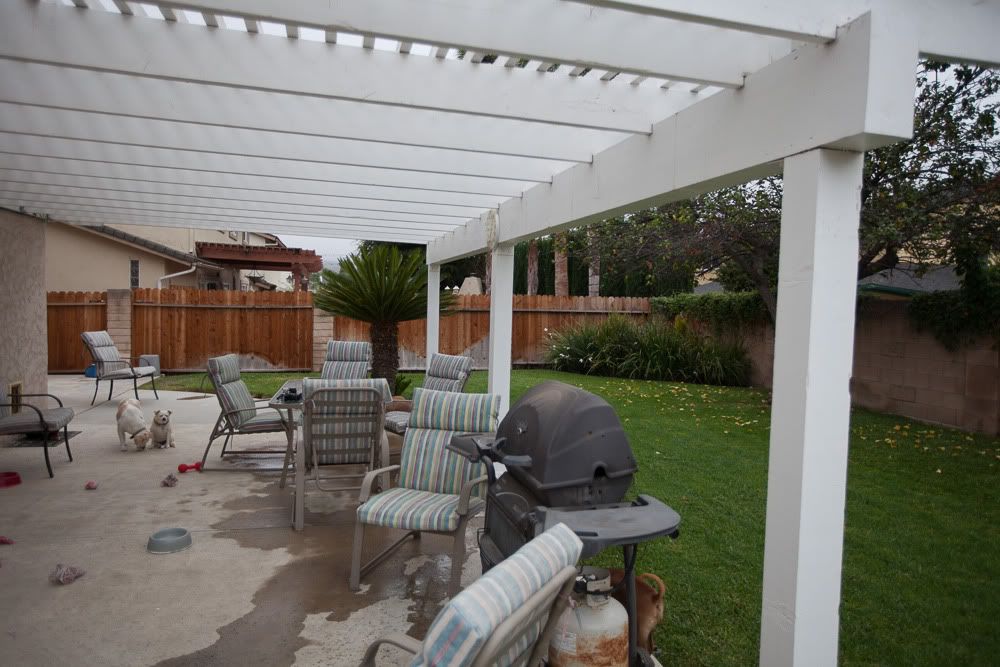 28mm






35mm







f/7.1
16mm






20mm






25mm






28mm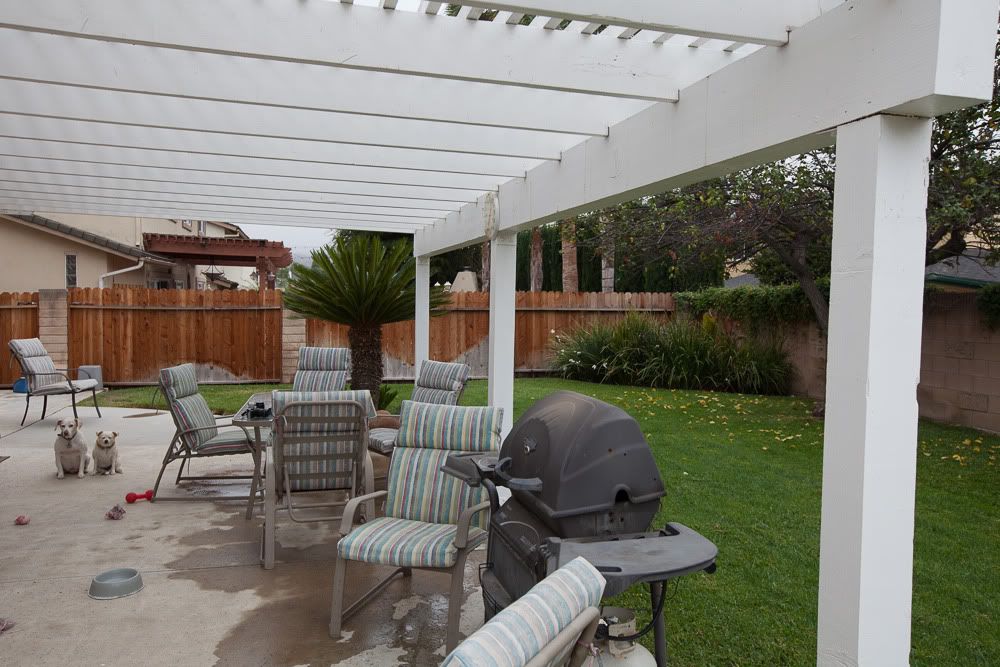 35mm







Near infinity at f/8.0.
16mm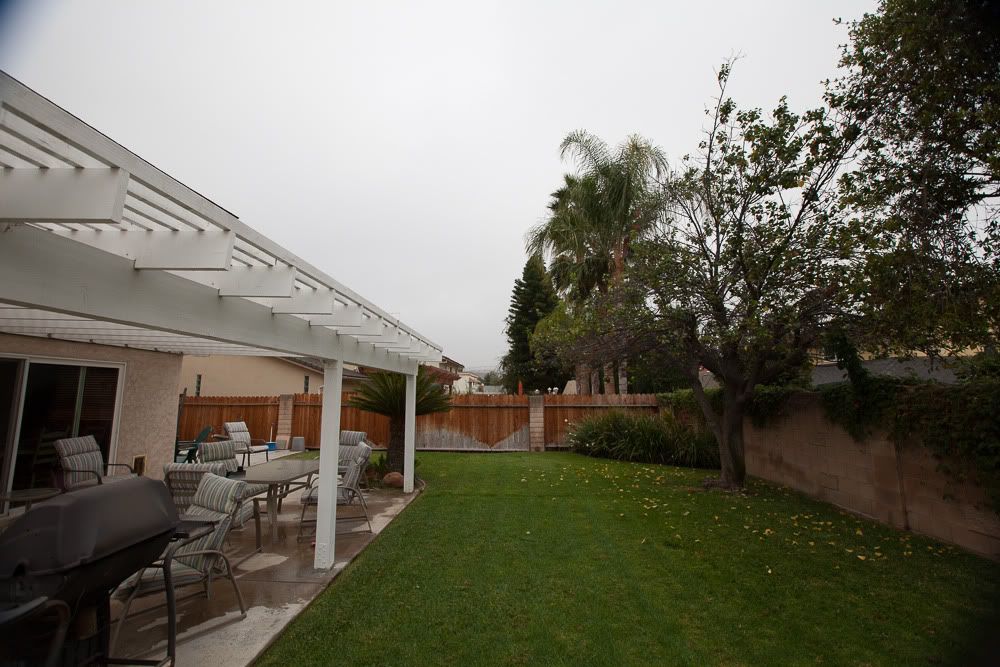 35mm






16mm






35mm