Alek Komarnits


Offline




• • •


Upload & Sell: Off

I wasn't sure if this should be posted in the Sports Corner, Lighting & Studio Techniques, Photo Critique, Post Processing, or Canon Forum ... but since I mostly hang out in the later, I'll post here ... especially since this was just dang fun to do - boys will be boys!

So in addition to a HUGE peach harvest this year, our apple tree also went bonkers. So after making lots of apple sauce and bagging many of 'em for our use and to give away, we still had plenty over. So having nothing else better to do, I pulled out my 7D, 70-200/2.8, a pair of 580EX flashes, a lighstand, tripod, and remote release ... and we did some APPLE SMASHING! ;-)


First image is full-frame showing the setup with yours truly ... my 10 year old timed the shutter release pretty well here. I also had some fun with image #3 converting to greyscale but leaving the apple colored - am not sure if I like that better than the colored one.
Lots more picture of the carnage at the link above.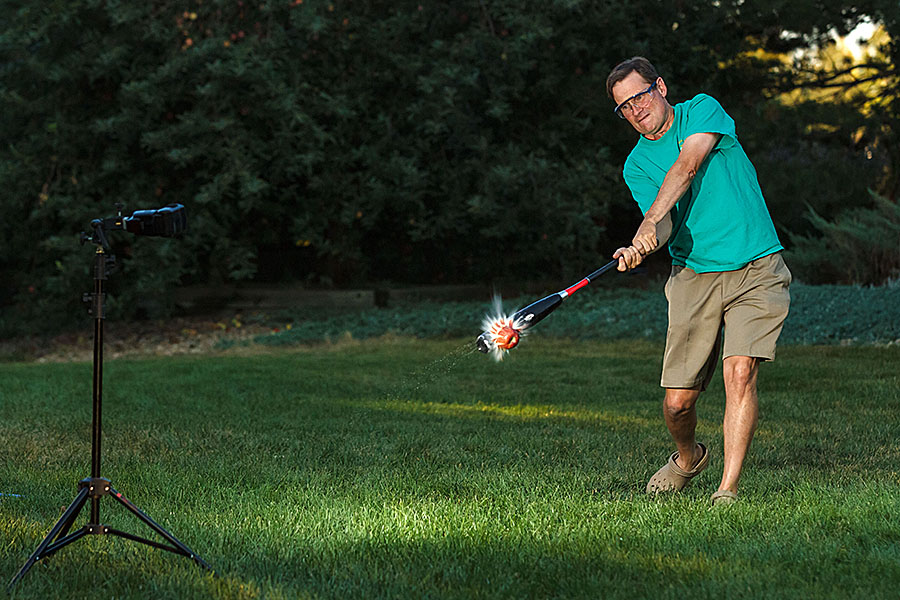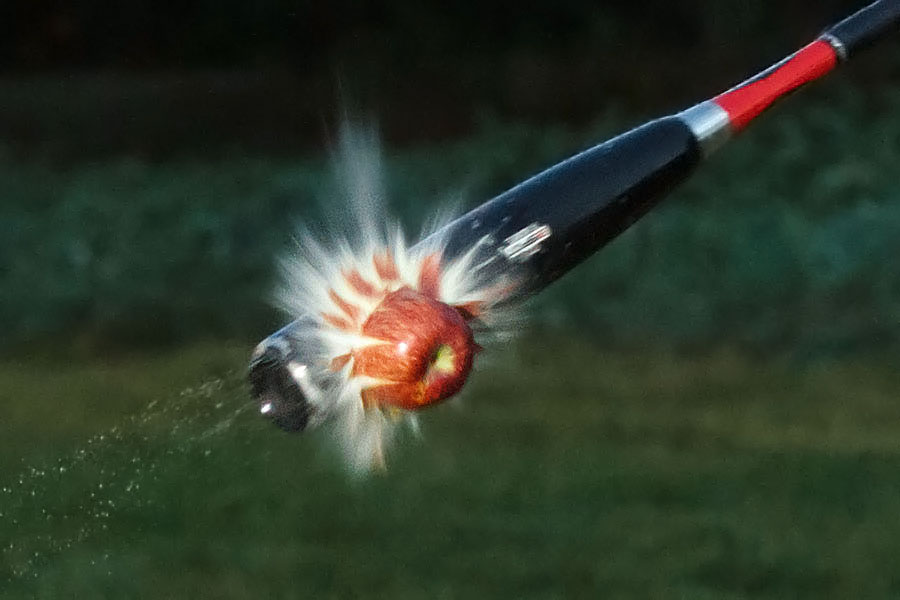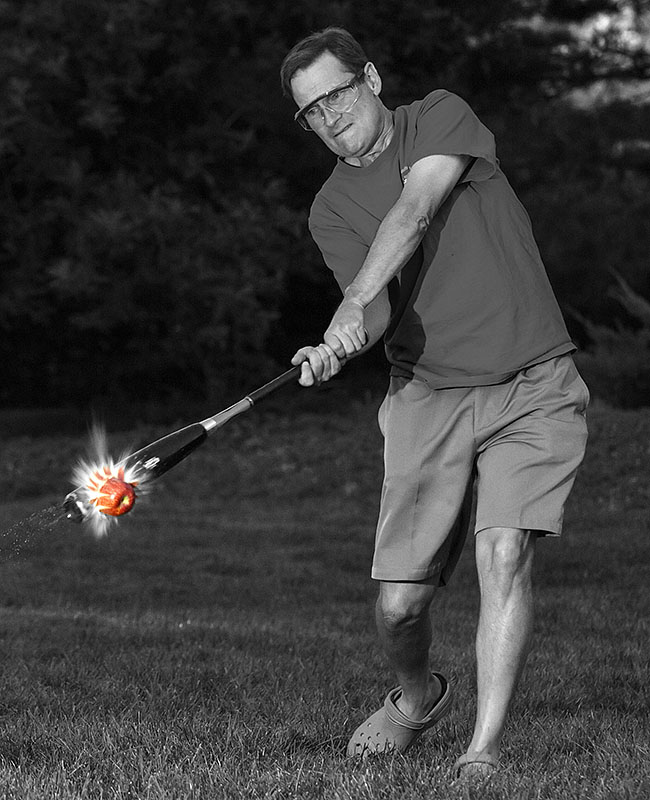 My son Dirk makes good contact ... with just one eye open! ;-)