Protege


Offline




• •


Upload & Sell: Off

Had the day off today, and was nursing a cold. Couldn't go with the wife to babysit some kids (which I practice my photography with). I was browsing through my bookmarks of photogs I like. One being Andrzej Dragan. So I decided to do a quick portrait and play around PS. Some notes: I don't like being in front of the camera. I like being in the back. So, I can't pose worth a lick. I had to remove my shirt because it was distracting (plain white). I couldn't use off-camera lighting because I have only 1 set of triggers - 1 I'm holding on my left hand to fire the shutter, and the other is to receive the signal and fire the shutter. I know I went extreme, but hey, I'm just playing around. It's not like it's going to National Geographic anytime soon.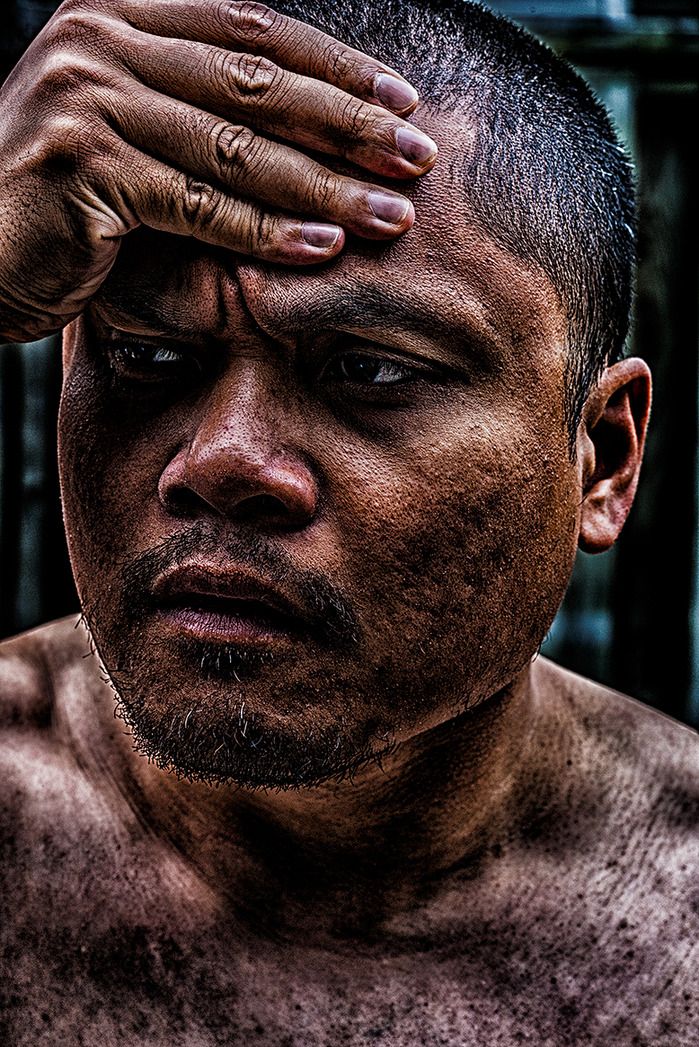 Camera: Canon EOS 1D Mark III
Lens: Sigma 70mm f2.8 EX Macro
Tripod: Beike 475
Shutter: Yongnuo RF603C
Exposure: 70mm, f8, 1/30th, ISO 400, 0EV, AWB, RAW+L, manual mode, AF one shot using outer 19 points
Meter: Sunny 16 rule as guideline
Main Light: Ambient - outdoor overcast
Fill Light: None


Thanks for looking.