eaglewolf


Offline




• • • •


Upload & Sell: Off

Did anyone get a chance to see the eclipse today? I don't know how many people were in the area that it was visible, but here in Southern California I got to see a piece of it. Being that I live on the cost, June Gloom (the marine layer, or fog or low clouds as most people call it) was both a blessing and a curse for this. June Gloom starts before June and lasts beyond it as well, and was in full swing today. The marine layer cut down on the intensity to make it able to view the eclipse with some dark sunglasses, and using the camera cut down the glare even more.

I had never tried to photograph an eclipse before, so I just grabbed my D700 and 70-200 to see what I would get. After a few shots, I changed my mind and dug out the 600 f/4, tripod and Wimberly to get a little closer. I shot one photo hand-held with the 600 and quickly changed my mind.

The interesting thing is that the shots look like they are black and white. Honestly, it wasn't too far off the actual color since there wasn't that much contrasting sky with the clouds. I ended up using Program for the exposure, and set the focus on manual to avoid the hunting I was seeing in auto-focus. I will say that this told me I need to clean my sensor, as there were spots on both the 70-200 shots and the 600 shots. Or maybe I've got a bunch of dead pixels, but for now I'm hoping for a dirty sensor.

In any case, here is what I captured. Forgive me for not being up to the caliber that I often see posted in this forum, but maybe someone else can post some better shots if they have them. I was a bit nervous looking into the sun - even with the dark glasses and the marine layer.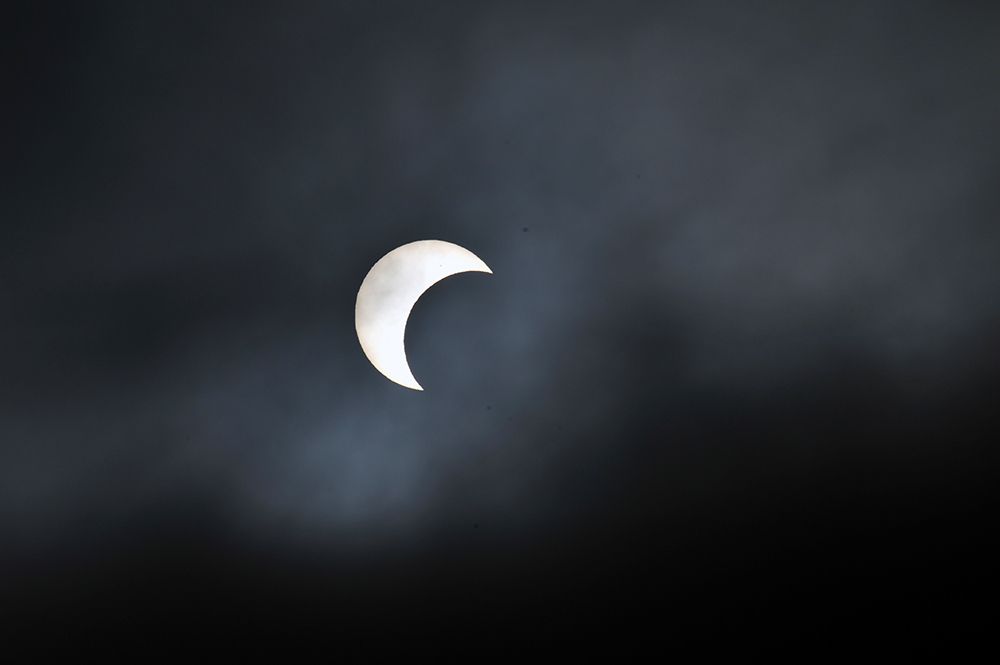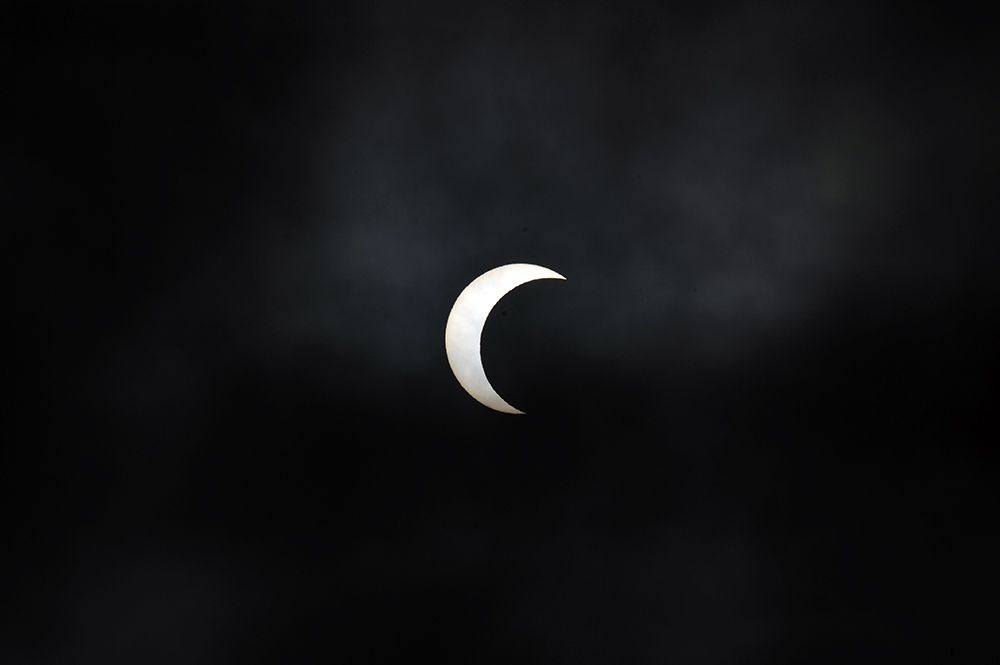 Note that these are daytime shots, but I suspect the metering was compensating for the brightness of the sun. Probably not even close to being decent shots, but I was pleased that I got the chance to capture them just the same.

After this the marine layer changed and completely obscured the eclipse. The last shot shows it was taken at 6:33 PM, which is close to what my watch showed when I was no longer able to get anything worth shooting.

David

Edit: I just realized that I said I shot an eclipse of the sun in the daytime. So when did I think you would shoot the sun??!!?? At night?