Zenon Char


Offline




• • •


Upload & Sell: Off

Well after a several days of research and almost pressing the buy button on several occasions late last night I pressed the buy button.

I have been looking for more accuracy for run and gun shooting and I have read that Metz in auto mode is supposed to be amazing.

After reading the reviews there were a few things I was not comfortable with. These were user reviews. The manual and menu system is complicated, it eats batteries and the recycle time is slow. One person said that you have to carry the manual with you. I don't see that as an issue at all.

I compared the recycle time to my 580II and the specs are the same. As for batteries that is subjective because you don't know what type people are using and how well charged they are.

I donít have it yet but I gave the manual a good read today. So for my review I think it is pretty strait forward and easy. You press the MODE button and then choose ETTL, Auto , etc.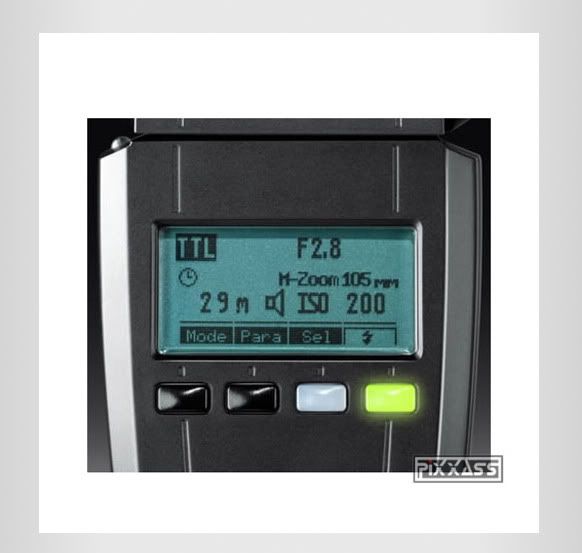 The para (parameter) button gets you into features like FEC, etc. You just keep pressing it until the one you want comes up. Actually most of the other features like ISO and Aperture information are not necessary as there is a data transfer between the flash and camera. So that is about it for the para button. This will be the most important button however after I compensate for a gel I should never need to use it again based on what I have read when using it in Auto
We'll see.








The Set button gets you into fine tuning. You can set the power of the secondary reflector (which really defeats the purpose of the BFT), flash bracketing, slave mode, auto off, meters to feet, auto zoom parameters if the auto transfer data does not work, etc. Depends on the camera. Mine will. It is easy because you just keep pressing the set button until the parameter you want comes up. It is clear as day in the screen and there are a whole bunch more items you can control. I can shut off the secondary reflector.

The few things I really like about this flash is it is supposed to provide battery power information. I have not found that yet. The LCD will light up if you touch any button. Probably the drain on the batteries a bit. Not like my Canon 580. It is a real pain for these old eyes in a dark venue. Just like my 580 an indicator flashes when a correct exposure is achieved but the flash beeps as well. Of course I can turn that off if I like using the Set button but I will be going by the histogram most of the time. There is also a warning beep if the shooting parameters are off. If you are at 1/8000, ISO 6400, 2.8 in a well lit room as an extreme example.

The only other complaint I have read about is no HSS in Auto. You need to go to ETTL. The complaint is that it exposes better in Auto. I can live with that.

So I will keep you posted when I get it and play around with it for a bit.