Samuli Vahonen




Offline




• • • •


Upload & Sell: Off

Mescalamba wrote:
Looks like you are mastering your A850 post-processing. What you used for RAWs? Colors seems quite Sony-ish, so Aperture?

Aperture. Sony colors are very hard to make look like Canon - or how I did see the actual scene. If I have time and interest I may want to try Sony's own software (if such exists).

Mescalamba wrote:
Btw. I think bokeh is rather ok on f2.8? (sharpness not tho
)

In center of image - yes. On last 5-8mm of image circle - no. Way too small lens to be real f/2.8. Sharpness - hmm, have to admit that I didn't get good understanding about that since photos were useless (due to bokeh) at f/2.8, so I have shoot almost all photos f/4-8. Also lens seems to be stronges between 30mm and 55mm, below 30mm or above 55mm for sure it's not great at f/2.8 - even at f/4 there is quite clear difference between midrange of the zoom vs. far ends of zoom range.

Mescalamba wrote:
Fly amanita - colors and bit of contrast from Replichrome Kodak Portra 400+ (Frontier). Since Fuji S5 Pro is probably incapable of producing life-like colors I settled with simply tweaking them to be different.
?? I think the colors are life-like, if you wouldn't have added blue tint to dark parts of image. At least if it's the same mushroom I have in my mind (Fly amanita is "family" name of some mushrooms - I assume this was Amanita Muscaria, http://en.wikipedia.org/wiki/Amanita_muscaria )




wfrank wrote:
I've missed your Sony road and it would be interesting to learn where you're heading. I am pretty fed up with Canons zero movement on the sensor scene. Any interest for the Sony A7(/r)? I already wet my feet going NEX so it feels like a logical step though I hate the NEX handling. I am sure the A7 is a bit better but speaking about UI I'll miss the OVF.
My "Sony road" is just for boat shooting, where I need AF - and now after shooting few times from boat I'm also sure that for such use I need zoom as well - no matter how calm it is, the damn boat is always on the move. AF (no liveview==>AF only for me) and Zoom don't make shooting enjoyable process for me - I prefer the relative slow working with 5DmkII&Liveview&sturdy tripod(+Photoclam Multiflex geared ultra-accurate but very "slow" head) AND high quality Zeiss primes. But that is not an option for boat shooting. Of course I tried 24-70 on dry land few times this summer, but it's only because it was new for me and I needed some "tripod time" to evaluate the lens.

I might be minority here, but after all I'm pretty happy to 5DmkII sensor. At some point I was considering upgrading to D800E, but selling all lenses is so big effort that I ended up staying with 5DmkII. Good thing about 5DmkII is that they are dirt cheap, and I personally benefit really much from shooting with 2 bodies - e.g. last Saturday I was shooting with 1.4/35 and 1.4/85 after finally getting 72mm polarizer, and it was really enjoyable just to drop camera bag to ground and change camera and I had different focal length in few seconds (well, about a minute if counting time to change polarizer from lens to other - lesson learned: don't take 2 lenses with same filter thread...).





Some photos from lake Aurejärvi (in Parkano and Ylöjärvi, Finland), from 29th May 2013. First two photos present kind of photos I what to achieve by shooting from boat. 3rd one is just ordinary boring wide angle landscape.

#1 Carl Zeiss Vario-Sonnar T* 2.8/24-70 @ 30mm, f/4, 1/400s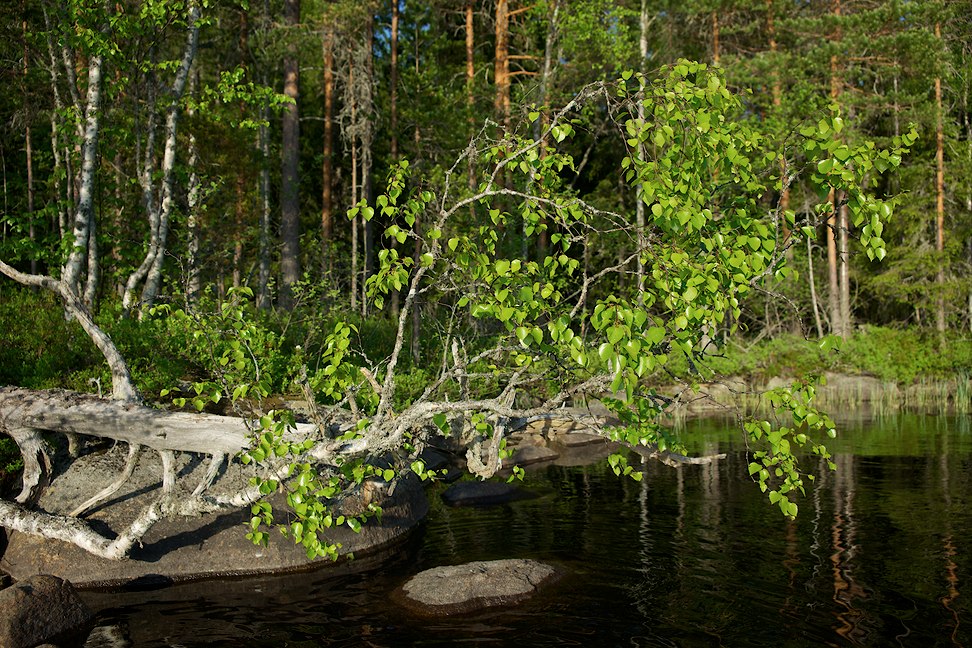 #2 Carl Zeiss Vario-Sonnar T* 2.8/24-70 @ 60mm, f/4, 1/250s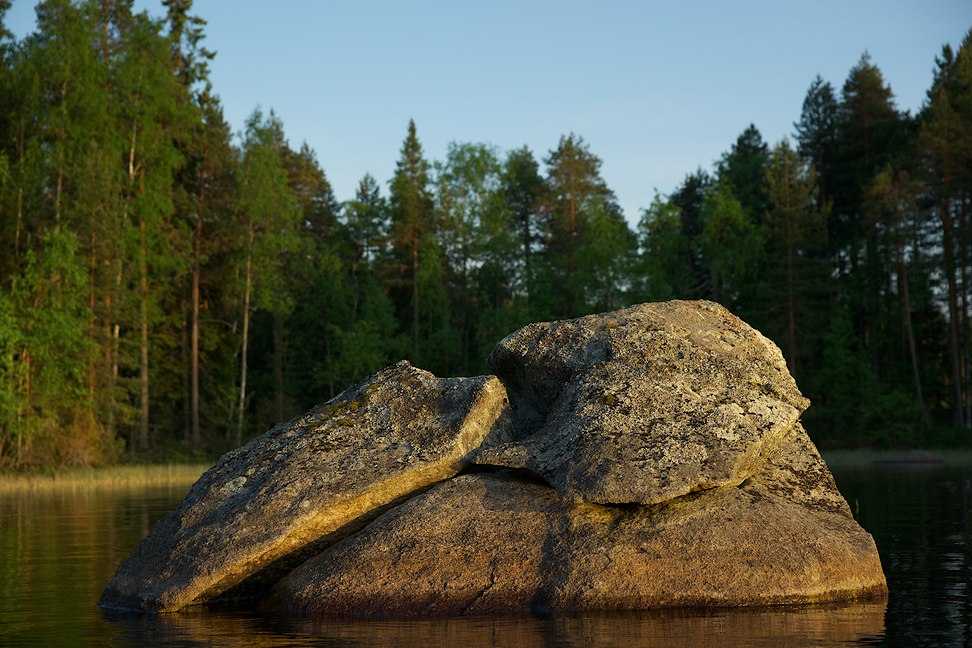 #3 Carl Zeiss Vario-Sonnar T* 2.8/24-70 @ 24mm, f/8, 1/80s, ISO 200 - 24mm can be used, as long as corner blurriness is hidden like in this shot and center is quite OK @ f/5.6-8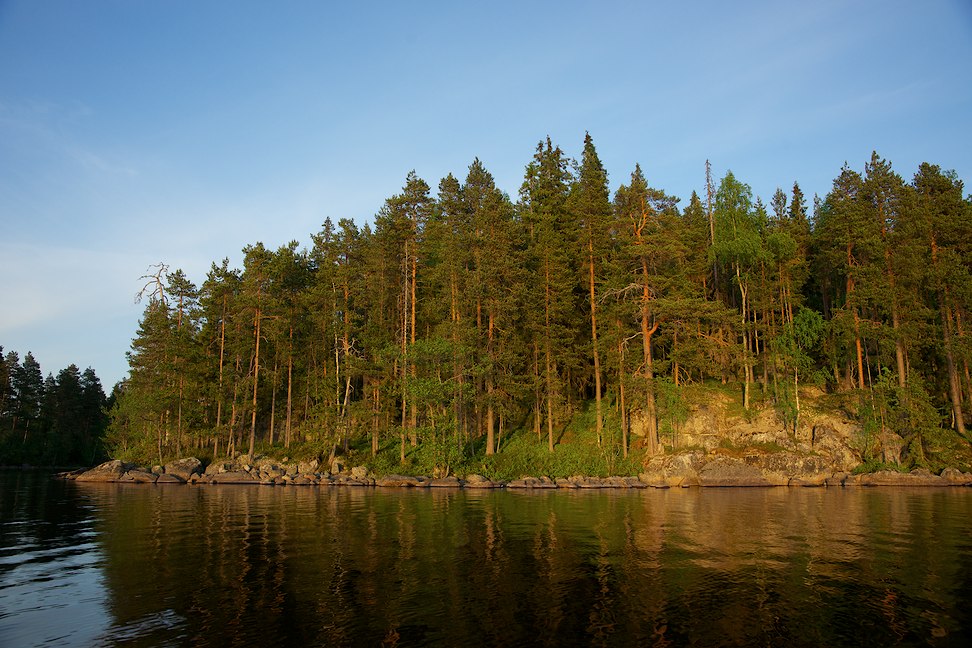 --
Samuli

EDIT: corrected type, thousand might still be hidden in the post...